Baking soda has some amazing benefits for your hair. You can use it with your regular shampoo to give your locks a boost. Baking soda can absorb excess oil from your scalp and make it absolutely grease-free. It basically works as a dry shampoo and keeps the scalp free of oil and grime. Using the powder as a shampoo is more likely to be effective for people with extra oily hair. People with dry hair should consider following the rinse with a conditioner to moisturize the scalp.
Benefits of baking soda for hair
Baking soda dissolved in water helps to remove any buildup of oils, soaps, and other ingredients in typical hair care products.
By stripping away this buildup, baking soda can leave hair squeaky-clean, shiny, and soft.
Powdered consistency of baking soda makes it an exfoliate, so it can help to remove dry skin from the scalp.
Its alkaline nature balances the pH level of the scalp to keep it clean and healthy.
DO IT YOURSELF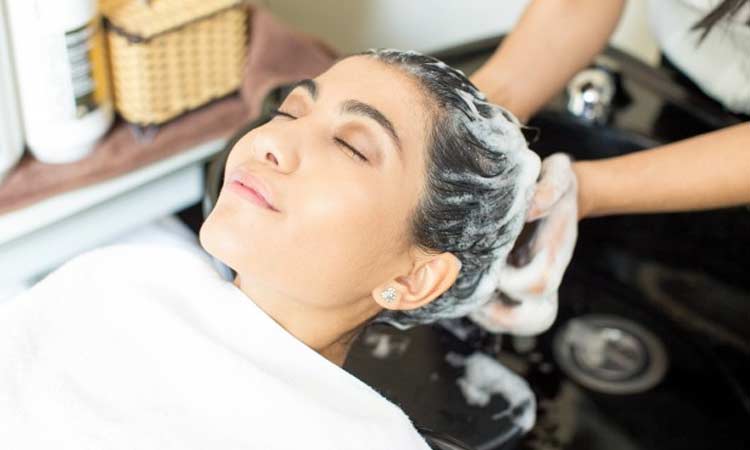 If you're looking to see how baking soda affects your hair, try one of these DIY recipes and tell us how it goes!
Baking Soda shampoo
½ cup baking soda
1 cup warm water
Allow to dissolve, and apply to scalp and hair. Can be used after regular shampooing or in place of it.
Baking Soda Conditioner
½ cup baking soda
1 cup of your favorite conditioner
Mix thoroughly and smooth onto hair. Let sit with a shower cap for 15-20 minutes. After that rinse with lukewarm water.
Note: Baking soda is effective when used for short periods. However, excessive use can damage your skin and hair. Also, you should do a patch test to determine whether your skin is sensitive to it.