It is always a great idea to travel light so you can be comfortable and at ease. At the same time while traveling always remember to carry basic essentials from home. While traveling almost all the places have the basic requirements at convenient distances but, it is always safer to carry things we need on a daily basis while on vacation. Make a list of such things and turn them into a checklist for your next trip. Here are the 10 essentials that are must while traveling.
1. Important documents such as passport, visa, and flight tickets must not be forgotten while traveling. It is a good idea to carry your driving license or ID and copies of travel insurance.
2. Maps and guides are must-haves if you are going to a place for the first time. Also, do not forget to carry the address and phone numbers of the place you plan to visit or the hotel where you are going to stay.
3. Don't forget to pack comfortable clothes and footwear when you step out of the house. Make sure to carry a few comfy clothes. Remember comfort is more important than fashion. Do carry flashlight. It is essential and crucial during a trekking or hiking trip, as well as while traveling to unknown and remote locales.
4. Knicks and knacks like a travel pack of anti-bacterial wipes, some zip-lock bags, notebook (for a quick jot down of travel adventures), important addresses and phone numbers are always welcome.
5. Remember to carry medicines that you need regularly. Also, injuries are unpredictable. Hence, be equipped with a basic first-aid kit that can come to the rescue during emergencies. Include medicines for headache, high- climate fever, upset stomach, cough and cold. The same goes for allergy medicines, asthma remedies and medicines for kids.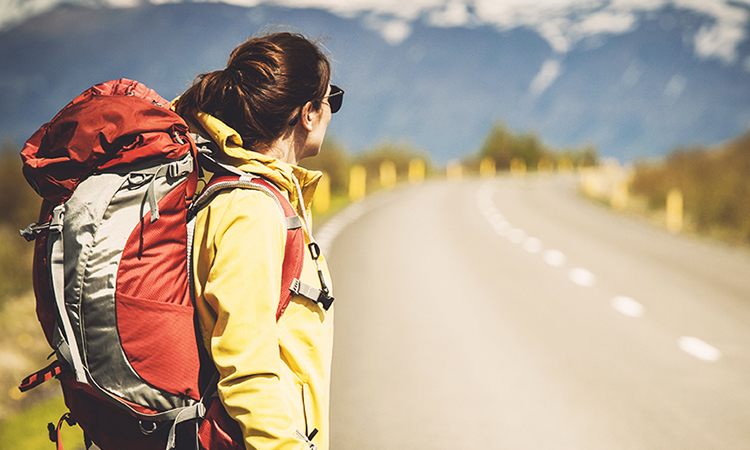 6. You need to keep cash, ATM card, debit or credit cards with you while traveling. Always carry some handy cash. Spend and manage your money wisely.
7. Carry your digital stuff along with the extra memory card, charger, data cable and a plug converter in case of an international journey. Laptops, camera, tablets, mobile phones and MP3 players are important items to
bring to your holiday destination. For battery-operated devices, bring extra batteries and chargers or cables as well.
8. It is necessary to carry stuff that can protect you against the harsh sun and the rain. If you are visiting a beach, you must have a bottle of sunscreen lotion to avoid getting tanned. Sunglasses, hat, mosquito repellent, umbrella and raincoat are also essentials.
9. To keep your toiletry bag light, carry travel packs of toothpaste, face wash, hand sanitizer, mouthwash, shampoo, conditioner and deodorant. Don't forget to pack your toothbrush, hairbrush and personal hygiene items.
10. Do carry flashlight. It is essential and crucial during a trekking or hiking trip, as well as while traveling to unknown and remote locales.
Read More: Confused What To Wear While Travelling? Look At Celebs Style