Every bride spends time and money on buying an exquisite wedding dress. The wedding dress in western culture has an interesting evolution. Many celebrities have bucked the trend and followed their style by choosing their wedding dresses in another color. Fashionistas have used the occasion of their wedding to make their unique style statement. Let's take a look at the most expensive wedding dresses that have been designed.
The diamond wedding gown was priced at an astronomical $12 million. This stunning creation is used in promoting their designs and wares at luxury fashion and bridal exhibitions.
Yumi Katsura white gold dress remains unsold given its hefty price tag of $8.5 million. The designer has made only two gowns of this type. Katsura is an accomplished craftswoman who has been in the business for 50 years. She holds the distinction of presenting her wares at the first – ever bridal collection show to be held in Japan. In 1981. So if you have a spare $8.5 million, think of investing in this alluring costume to make your wedding day ever so special.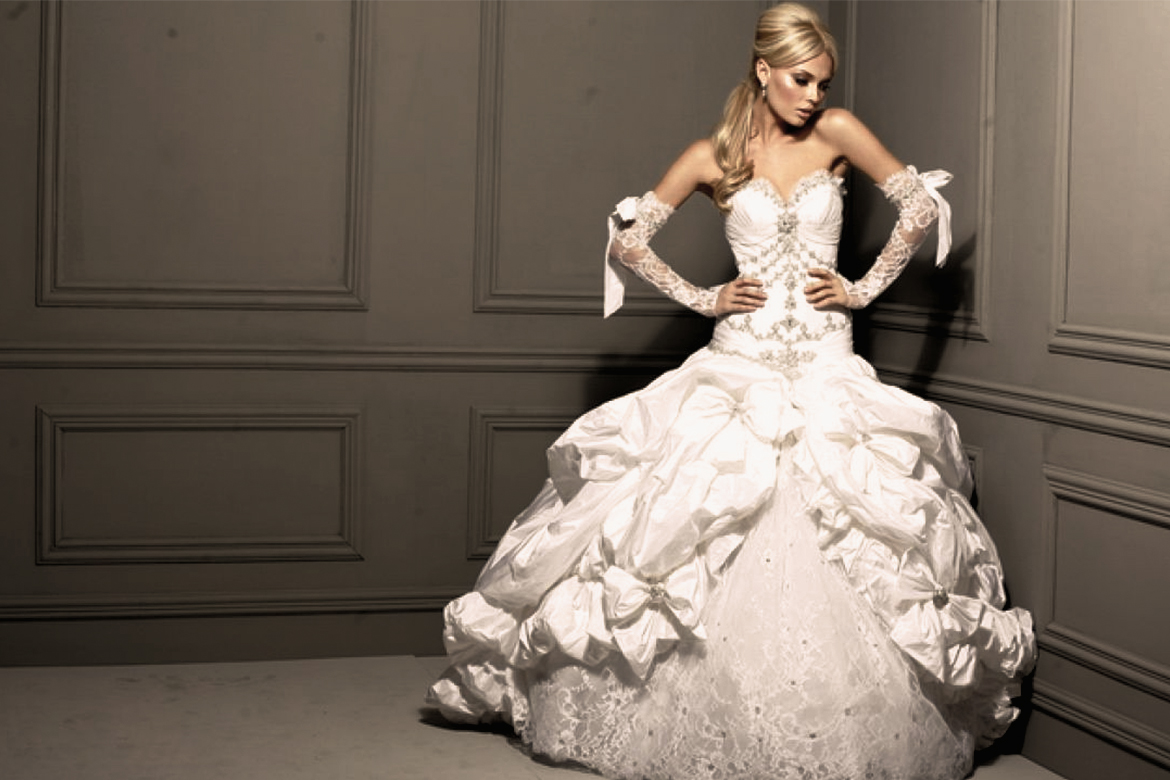 Danasha luxury gown ($ 1.5 million) was unveiled in 2010. It still makes headlines in 2019 and continues to be one of the most elite gowns on earth. The designers aver that their intention was not to just throw gold and diamonds to create a glaring gown. They wished to design a dazzling costume with the finest materials without making it look too overwrought or gimmicky. The result proves their point.
Let's take a look at the embellishments that make Kate Middleton's wedding gown ($ 388,088) so special: Its narrow waist has been accented by the addition of extra oomph below the midsection. The bottom of the gown has been designed to resemble a blossoming flower. The gown had long sleeves and a lace collar. Kate's dress combines modernity and tradition to provide stunning results. It included both ivory and white fabric as well as lace with delicate flowers.
Mauro Adami wedding dress ($ 388,000) was crafted in 2008 by Italian designer Mauro Adami who is famous for creations such as the platinum jacket. Mauro Adami has added this delectable wedding grown to his Domo Adami collection. It makes news even today because it is made with about 40 meters of silk fabric and adorned with platinum threads and embroidered floral designs.
A wedding dress might be the most expensive clothing a woman buys in her lifetime. Whether it's simple, but custom or embellished with jewels, dresses can get pricey. So we've rounded up the most expensive wedding gowns to grace a bride that we know of. And you have to see them to believe them!