Being parents is the most beautiful yet annoying thing in the world. It is most beautiful because your kid is no less than the moon for you as you call them sometimes " Mera Chanda" and annoying because you have to bear with your sometimes irritating Chanda, you can't be like "someone please take this kid for a while and bring back afterward." Anyway as kids grow they tend to have restricted talks with you, this is all because of movies they have set a stereotype for parents. Mostly they have shown that your father would Gabbar of the house and your mother is Nirupa Roy (with difference she didn't lose you like her). Now you can break these stereotypes by being your kid's best buddy (it is difficult but it is necessary)

For heaven's sake please talk to your kid about things other than studies. Talk to them about their dreams, their choices. Ask them if they are seeing someone.
When you find out about their relationship please don't become Amrish Puri from DDLJ (which at the end changed). If you got furious chances are your child will never tell anything afterward.

Advise them on how they can solve their problems. Instead of scolding them or blaming them, guide them toward the right path.
If your child makes horrible decisions which leads them towards major problems then try innovative punishments. Don't beat them on every mistake because when you bashed them, their fear will be gone, then your beatings won't cause any good. (occasionally beat them)
5.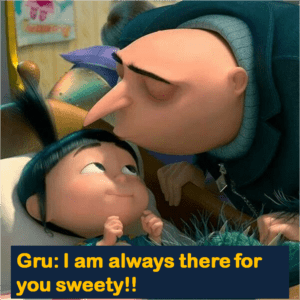 Most important thing is try gaining your child's confidence. Let them know you would stand rock solid with them even if the world is against them.
Handling kids are the most difficult thing in the world but becoming their best friend would somewhat ease your problem.
Also Read View these song lyrics with Baba's logic.
Article By: Arpita