"When you are happy you just listen to music but when you are sad you feel the word"
Songs are experts of describing the emotions we can't say like when we really miss someone we just quietly plugin our earphones and listen to a song that perfectly describes us. Okay, that was an emotional example but you got my point songs do describe our emotions.
Now going back to emotions we everyday we go through a lot of emotions and each day starts with a specific one. So to describe each day I brought a song that describes the emotion perfectly
Monday- Khooni Monday because we have to go back to the boring routine.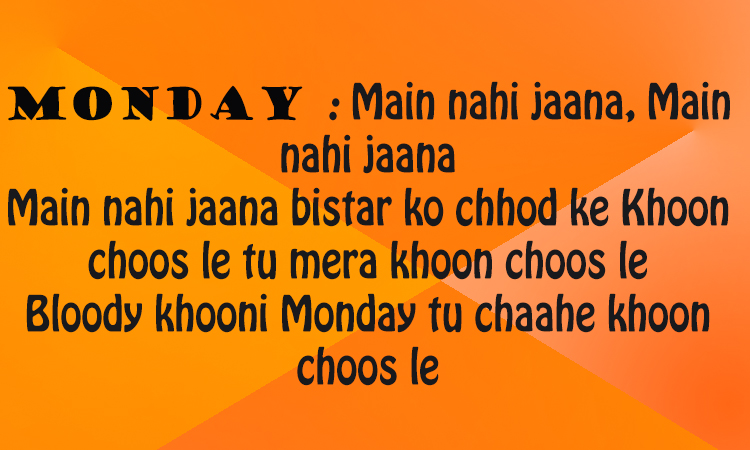 Tuesday- Yeh Hosla when we realize we have 3more days to the weekend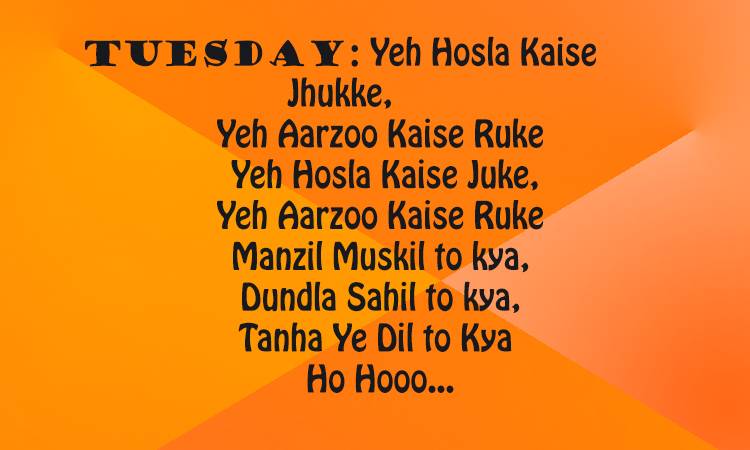 Wednesday – Ab toh adat si hai  struggling with same things over and over again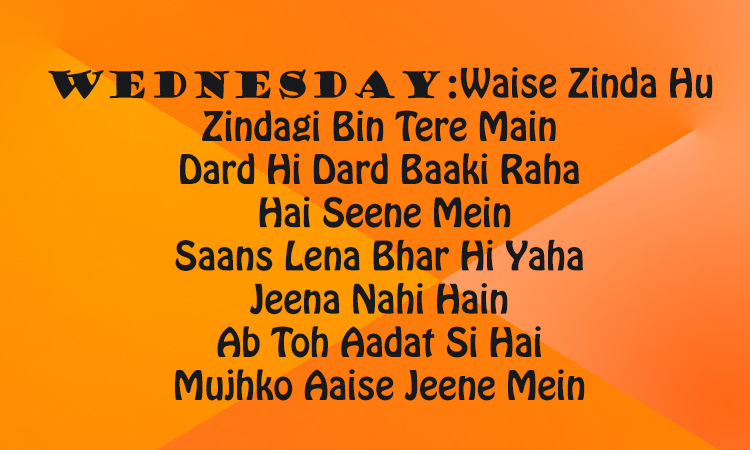 Thursday- Pal pal pal eagerly waiting for the weekend

Friday- ajj mein uppar  few hours left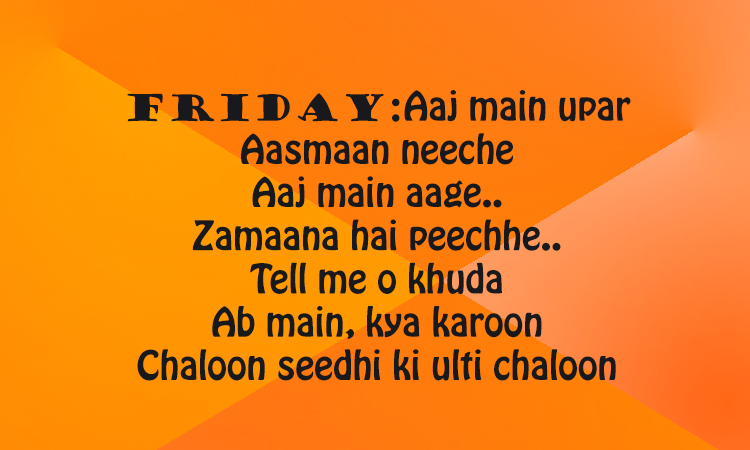 Saturday- party all night finally Saturday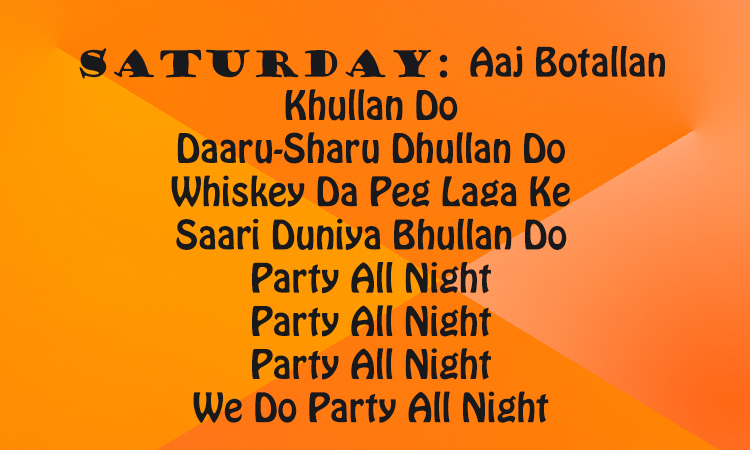 Sunday morning- Just chill chilled mornings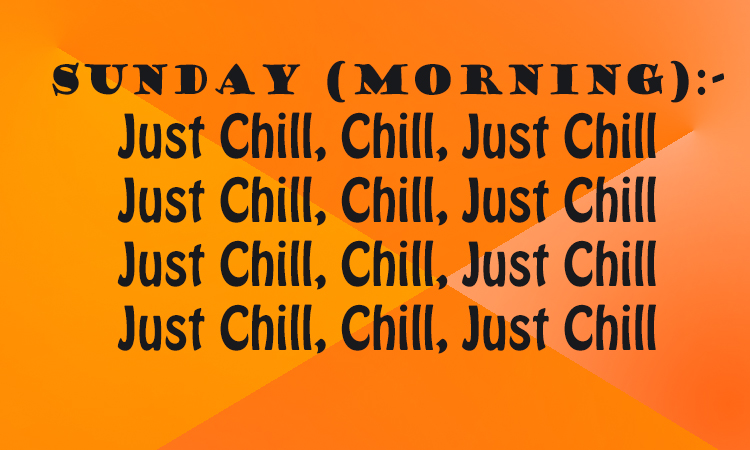 Sunday night – Do pal ruka khabown ka karwan realizing weekend is getting over.
Article By: Arpita