Smartphones have become such a thing without which we can't imagine our lives. People use mobile phones all day, seeing this our children also have adopted the same habit. Children have forgotten outdoor games and now they use the phone even while eating food. Kids love smartphones so much that they stick on them all day. However, this habit is very detrimental to their overall growth. Due to such mobile addiction, our children often avoid food. If the phone is snatched from their hands, they stop eating.In such a situation, we are here sharing some tips to solve this issue.Here we are telling you how to keep the phone away from children while eating.
What is the issue?
Nowadays, many children have a bad habit that they do not eat food without a TV or phone. Watching the screen at mealtime distracts the child from the food, which results in overeating or under eating. Due to indulgence in smart devices, children are not able to inculcate the habit of eating food themselves.
Spending more time on the screen will only cause problems for the child. You can follow the steps mentioned here to divide the screen time and mealtime for the child.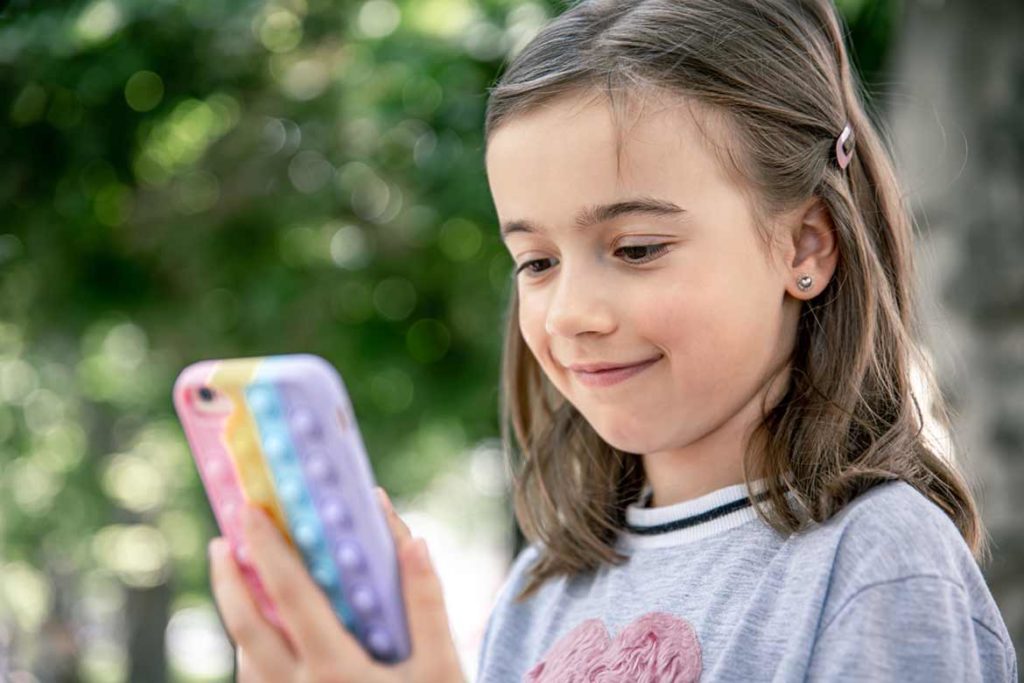 Also read: Pandemic parenting lessons you need to know before getting started
Make them follow strict mealtime
 To reduce the indulgencein gadgets while eating, set a timer to finish the meal. This will not distract the attention of the children and will inculcate the habit of eating food at the right time. Instead of running after the child, you can strictly givethem a time limit for the meal and ask them to follow it continuously.
Try to reduce screen time gradually
Do not try to stop them using TV, tablet or phone at once.Gradually try to keep them away from these devices. Tell them that they have to stay away from smartphones while eating food. Children will eventually learn this habit.
Remove all distracting things around
 At the time of eating smartphones are not the only distraction but many other things distract the attention of the child. At mealtime, keep all kinds of distractions away from the child. Do not keep books or digital games around at this time.The child should not have any device with him at mealtime. The child's full attention should be on eating. 
Develop and teach family rituals
There should be a habit of eating food together in the family. At least once a day, sit down and eat food with the whole family. Everyone's schedule in the family is different, but you can manage one meal together. When the whole family is sitting together, the child will not need gadgets for entertainment. In this way, children will be engaged in family conversation.