Garlic is a strong smelling pungent-tasting bulb, used as a flavoring agent in cooking and in herbal medicine. It is closely related to the family of Onions. Garlic is known to have medicinal properties. In Hinduism and Jainism, garlic is thought to stimulate and warm the body and increase one's desires. In Buddhism garlic is known to stimulate sexual and aggressive drives. There are many sexual benefits of garlic that have long been known to mankind.
Garlic is good to taste and has many benefits attached to it. Garlic is known to be an aphrodisiac. It improves blood circulation which improves sexual function. Garlic should be eaten by both the partners for its magical properties to unfold in romance. It is said that "a whiff of garlic breath is about as arousing as the smell of a zoo on a hot, summer day". It promises to inspire extraordinary stamina and unbridled energy. (…Or so the story goes. The ancient Greeks fed garlic to top athletes prior to the Olympic competition to encourage peak performance.)… if that's what you're getting it!!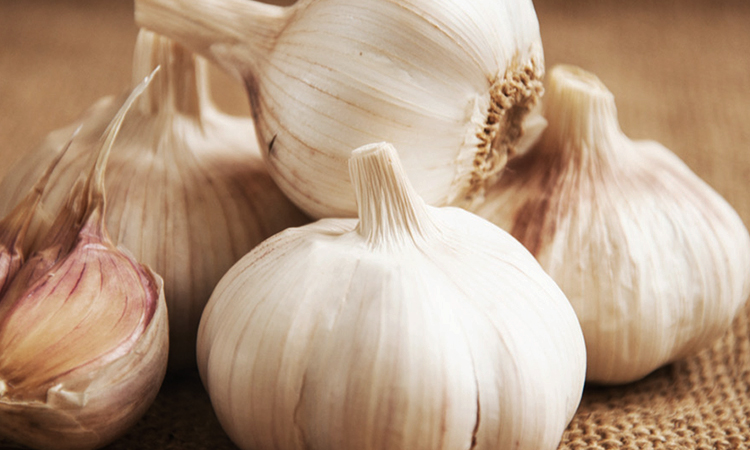 According to scientific research the chemical substance creating garlic's aroma, (the one that lingers in the air and also creates garlic breath), is one of the chemicals present in female sexual secretions. It sounds most unlikely but is true. Garlic has antibiotic, antiviral and antifungal properties and studies have suggested it can help reduce the incidence of colds, and even high blood pressure and some cancers. The antibacterial action of the garlic makes the man's sweat smell sweeter by reducing the density of the microbes which cause the nasty odors. This is one important factor in intimate relationships. Results indicate that garlic consumption may have positive effects on perceived body odor hedonicity (the pleasure derived from it), perhaps due to its health effects.
The sexual benefits of garlic don't end here. It contains high amounts of allicin which helps to stimulate circulation and blood flow to sexual organs in both men and women.
The sexual benefits of garlic along with its medicinal properties make it a healthy option to consume. Stinky is definitely not sexy….. But in the case of Garlic…it just keeps getting better and better.
Read more: Boost Your Sex Life by using these amazing foods