Skincare Routine mostly for us is CTM i.e. Cleansing, Toning, and Moisturizing. But when you talk about a Korean skincare routine, it is far more detailed. And, we are sure like everyone else you would also envy a Korean skincare routine. In this article, we will give you top 10 steps for a great Korean skincare routine.
Listing the top 10 steps for a great Korean skincare routine:
Step 1: Double clean up
This is the first step of the top 10 steps for a great Korean skincare routine. Unlike a simple cleansing ritual, it uses double-cleansing. Start by cleansing your skin with water. Water helps to keep the skin hydrated and remove any impurities that settle on the face in the night. Next, use an oil-based cleanser for removing makeup and any oil-based impurities like sebum, pollutants, etc.
Step 2: Exfoliation for excluding dead cells
Cleaning the debris and removing dead skin are two benefits of exfoliation. You can opt for both physical and chemical exfoliation. The idea is to get the skin clean and ready for the next application.
Step 3: Use a toner.
A toner is to tone. Really not kidding, toner is important to balance the skin PH level. The use of toner makes it easy to keep the pores closed and the skin supple. The idea of using a toner is to keep the skin ready to absorb the products you will apply next.
Step 4: Apply essence.
The essence is a Korean concept, which most of the beauty specialists miss. Well, if you ask us it is the most important and effective step in the top 10 steps for a great Korean skincare routine. An essence is a blend of anti-aging, hydrating and complexion-enhancing ingredients. The idea behind using the essence is to improve cell turnover and hydrate the skin.
Step 5: Ampoule for some extra help
Ampoules will sound a little different. They are simply more like power boosters for specific problems. Ampoules work on treating issues like fine lines, aging, hyperpigmentation, acne, etc.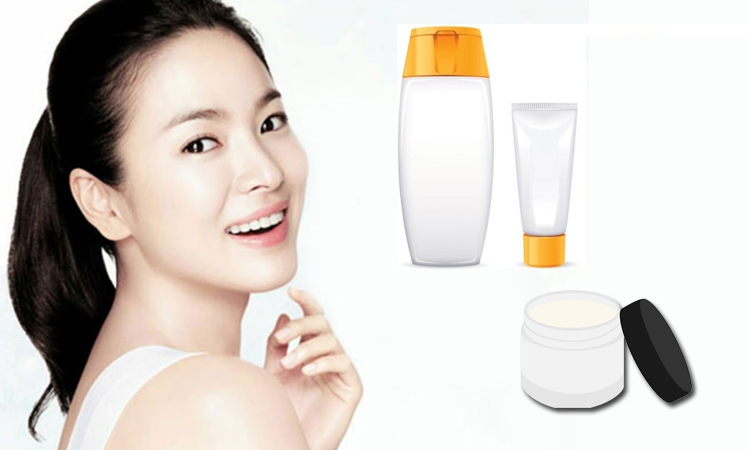 Step 6: Targeting with serum
When we talk about targeting then, it doesn't mean we are killing someone. But yes it means killing specific skin issues that have been bothering you for a long time. These items have active ingredients that can help to take care of skin concerns like fine lines, dark spots, wrinkles, acne, dehydration, etc.
Step 7: Cover up the flaws with sheets
When we talk about sheets, then not bed sheets but sheet masks. They are a traditional Korean concept that works wonders. The sheet masks are masks containing infused essences, which are directly absorbed by the skin when coming in contact. So, all you need to do is to place the sheet mask on your face to let it absorb the nutrients. And even better it's super relaxing.
Step 8: Forgetting the Beauty of Eyes
The area around the eyes is the most delicate. So, it needs special care, unlike the other facial parts. Always use a light eye cream around the orbital area using your fingers to tap. Do not apply extra pressure on this area. Always apply from inner to outer corner. Using an eye cream will keep the area hydrated, keeping dark circles, puffiness and crow's feet at bay.
Step 9: Moisturize as per choice
Well, we all do this. Use any form of moisturizer you like to keep the skin hydrated. You can use lotion, gels, emulsion, creams, sleeping masks creams, etc.
Step 10: Sunscreen for all weather and all days
Don't believe if anyone says sunscreen is for summers. Use sunscreen 365 days a year. This helps you be safe from issues like sun spots, skin cancer, skin aging, fine lines and much more. But make sure this is the last step and you don't apply anything over the sunscreen. Following these top 10 steps for a great Korean skincare routine along with a good diet and
well, the hydrated body will surely give you flawless skin to envy for.
Read More: Hair Care Mantras By Shahnaz Hussain