For all the extra attention that you have paid to your diet during pregnancy, you are sure to have gained extra weight. The important question is how to reduce postpartum weight gain?? Stress, depression and thyroid issues are the three main factors that lead to weight gain also apart from our eating habits. To get back to your old body and self it is important to find suitable ways to lose weight in a healthy manner.
Unlike the TV where mothers get back to shape immediately after childbirth, in reality, it is a lot more difficult. You tend to lose about 12-13 pounds with your baby's birth and another 5 pounds from normal fluid loss by the 5th day. Weight loss usually evens out after the first 6 weeks. Breastfeeding mothers usually lose weight more quickly than non-nursing mothers.
It is imperative to avoid adding any weight postpartum while the activity level is low. A healthy diet and daily exercise help in losing the extra kilos. Aim for a weight loss of about a pound and a half a week. Eat healthy foods and add exercise once you are cleared by your doctor.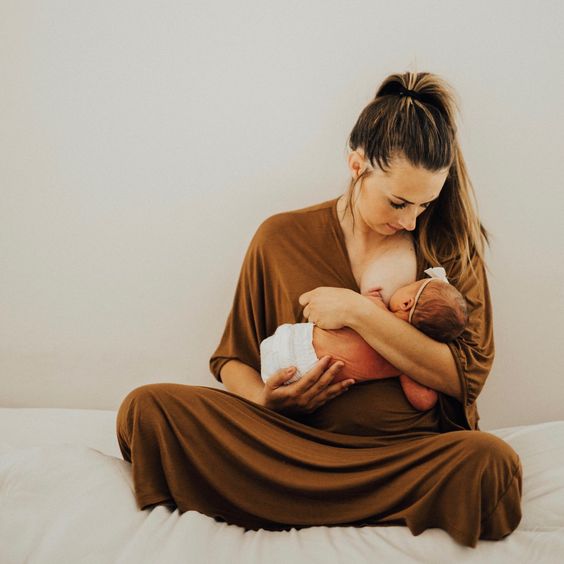 Women who are exclusively breastfeeding need about 500 more calories per day than they did before pregnancy. Get these calories from healthy choices such as fruits, vegetables, whole grains, low-fat dairy, and lean protein. Breastfeeding makes your body burn calories which helps you lose weight.
Avoid skipping any meals. Eat 5 to 6 meals a day with healthy snacks in between. Do not skip breakfast. It gives you the energy to start your day and stops you from feeling tired all day long.
Also Read: 8 Fruits To Eat During Pregnancy For Fair Babies: Diet Tips And What To Eat ?
Eat slowly, focus on your food. When you are snacking include foods with fiber and protein as they keep you full. Drink at least 12 cups of liquid. Hydrate yourself. Limit your intake of sweets, sugars, saturated fat, and trans fats.
Exercise will help you lose fat instead of muscle. Combine your diet with exercise to regain your health. Do not overdo.
Remember No Crash Diet, No Starvation and No Extreme Diet Measures will help you in the long run. Take your time and aim for healthy weight loss.