Women love budget-friendly luxurious beauty products. Not only are they great on the pocket, but they are available in different shades and colours. No woman can get enough lipsticks ever. There are many shades and colours that you can never have enough. To top it all, there are different formulas such as liquid, matte, creamy and liquid matte just to name a few. That's where budget-friendly lip colours come to the rescue. You can buy them in various shades, product formulas and yet not break the bank.
You May Also Read: Pocket Friendly Foundation For A Flawless Look
With lipsticks, you don't know what works well for the first few times. For college going girls, it becomes tough to get the right shade within a set budget. However, the Indian market offers a lot of budget-friendly quality lipsticks. Below is a compilation of several budget lipsticks. These might not be amazing products from but they are better than what you may have expected.
Nykaa Ultra Matte Lipstick – Frida
No matter what beauty style you embrace, every lady should have a vivacious red lip in their makeup bag. This stunner shade will have lips looking runway ready without the heavy spending. This one's the latest launch and in their matte collection. Check out their other shade varieties.
Maybelline New York Color Sensational Creamy Matte Lipstick
You can get a lipstick from a great makeup house under Rs 300. The new Maybelline New York Color Sensational Creamy Matte Lipstick in the shade ravishing rose is a perfect rosy pink shade. It's great for Indian skin tones and travel- friendly. The formula is a creamy matte one so you will neither get completely matte lips nor super glossy ones. It's ideal for daily wear.
You May Also Read: Pocket Friendly Blushes To Add Perfect Pop Of Colour To Cheeks
Maybelline New York Super Stay Matte Ink Liquid Lipstick
Liquid lipsticks have been ruling the makeup market. Hence, getting liquid lipstick at a pocket-friendly rate is quite a task. But the Maybelline New York Super Stay Matte Ink Liquid Lipstick has an amazing formula that stays put without touch-ups. The shade seductress is ideal for someone who is looking for a brown shade without it going into the red or nude family.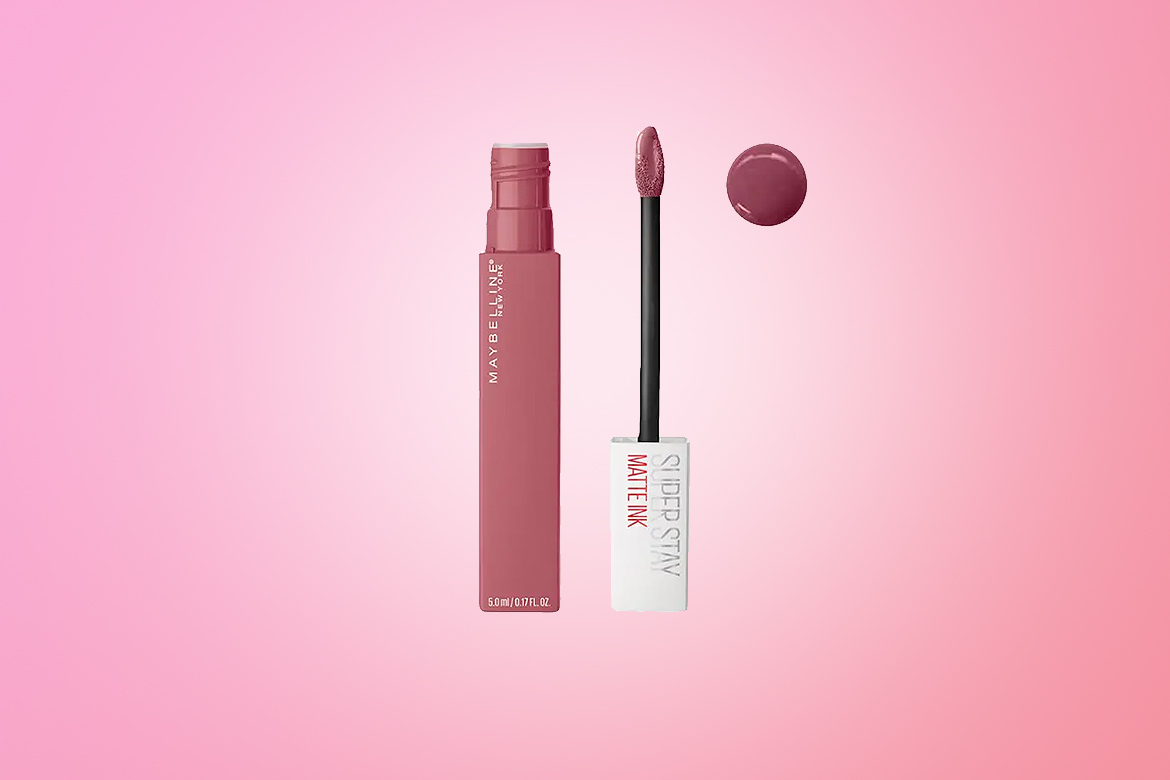 Lakme 9 to 5 Primer + Matte Lip Color – Berry Base
It has a primer plus a matte lip product. It comes in the budget-friendly category. Berry Base is a great colour for partying or even for a cocktail evening.
Lakme Enrich Lip Crayon – Peach Magnet
The Lakme Enrich Lip Crayon is travel-friendly as well as affordable. The Peach Magnet is gorgeous for people who love coral shades. It has a soft application and is super pigmented which make it a steal at such nominal price range.
You May Also Read: Hacks To Get The Perfect Foundation Shade
Colorbar Velvet Matte Lipstick – Deep Fantasy
Every woman needs a deep pink shade in their makeup kit. The Colorbar Velvet Matte Lipstick in Deep Fantasy is a unique 2-in-1 formula glides on velvety smooth and leaves a light, creamy matte finish. Softening agents and vitamin E help these lipsticks to stay on for up to 5 hours.
Maybelline New York Color Sensational Reds On Fire Lipstick – Ashy Red
This signature line by Maybelline was created for red shades only. Their ashy red hue is perfect for someone who wants to rock that red lip without the pop. The deep tone allows it to look glam yet subtle.
You May Also Read: How To Revive An Old, Dried Lip Liner In 3 Easy Steps
Street Wear Color Rich Ultra Moist Lipstick
Street Wear is another hot favourite of teens. It offers plenty of lipstick choices for college-goers at low prices. They contain shea butter and vitamins, which keep the lips hydrated for the whole day. The pearl content contributes to the natural shiny finish.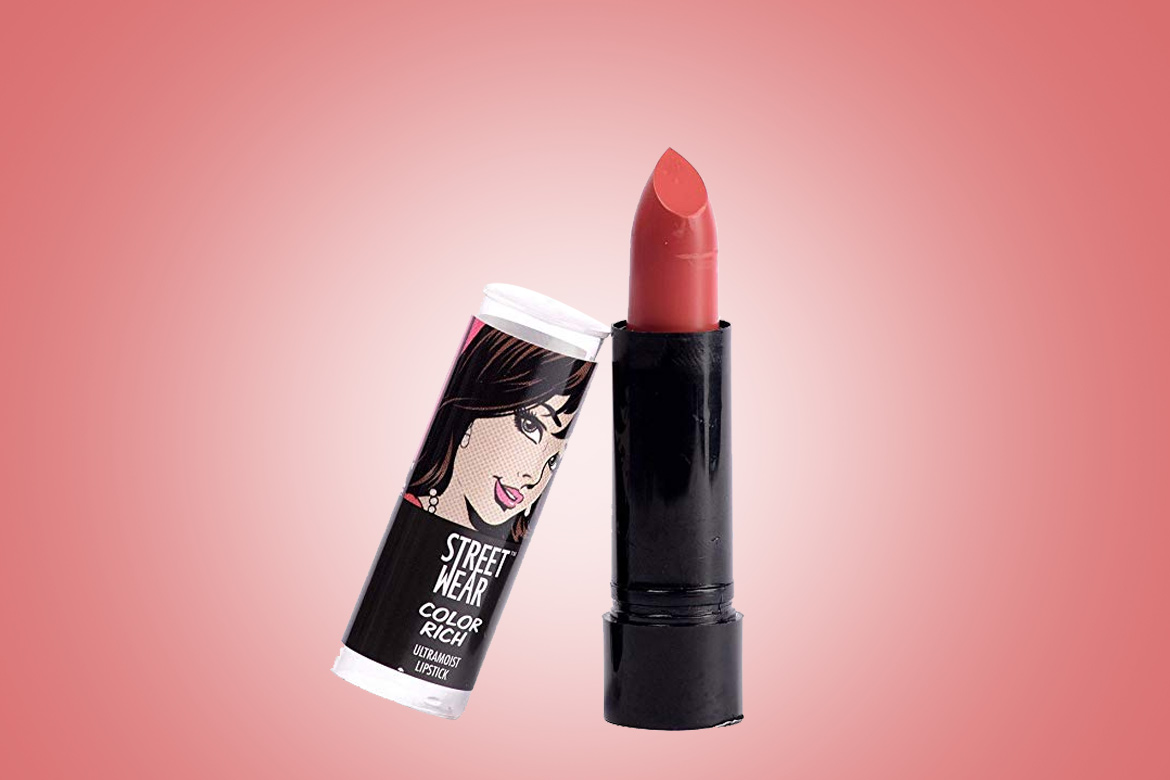 Wet n Wild MegaLast Liquid Catsuit Matte Lipstick – Nice To Fuchsia
Opt for the perfect fuschia shade with the Wet n Wild MegaLast Liquid Catsuit Matte Lipstick. Made with glammed out superpowers, it goes on glossy yet transforms into a high-pigmented matte finish with some serious staying power. The pigmentation is great.
Lotus Herbals Pure Colors
Treat your lips with some pure herbal lip colours in a budget-friendly way with Lotus Herbals. IT has come up with a nourishing blend of jojoba and aloe vera in Pure Color range of lipsticks, which is appealing to teenagers.
Elle 18 Color Pops Lipstick
Ask for the most affordable collection of lipstick and nothing can beat Elle 18. The Color Pops range of this brand comes with as many as 40 luscious shades that are perfect combinations of attractive colours and moisturizing cocoa butter. Easy availability also makes it a highly popular choice among women.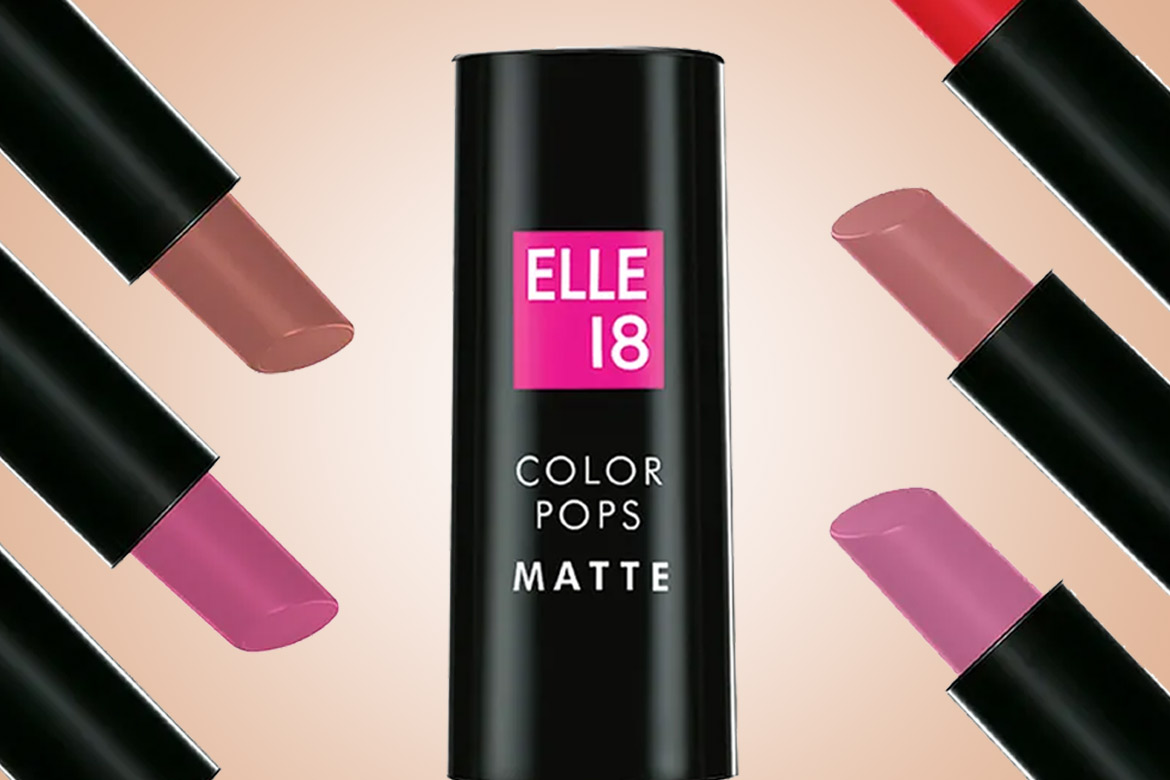 Avon Simply Pretty Colorbliss Lipsticks
These are perhaps the most reasonable lipsticks. They are pigmented, creamier and wear well on the lips. They have some beautiful shades like Fresh Rose, Mango Mania, Truffle, Sangria and Rich Terracotta. They are quite a steal when they are on offer price and for beauty on a budget, they can be a great option.
Faces Go Chic Lipsticks
When it comes to getting lipstick shades at reasonable prices, the Go Chic range from Faces Canada is a reliable choice. With a wide range of beautifully pigmented hues, it is the perfect everyday lipstick for fair skin to medium complexion to dusky tone. Try your hands on some super creamy lip colours for an elegant and natural look.
You May Also Read: Get Rid OF Facial Hair With These DIY Face Mask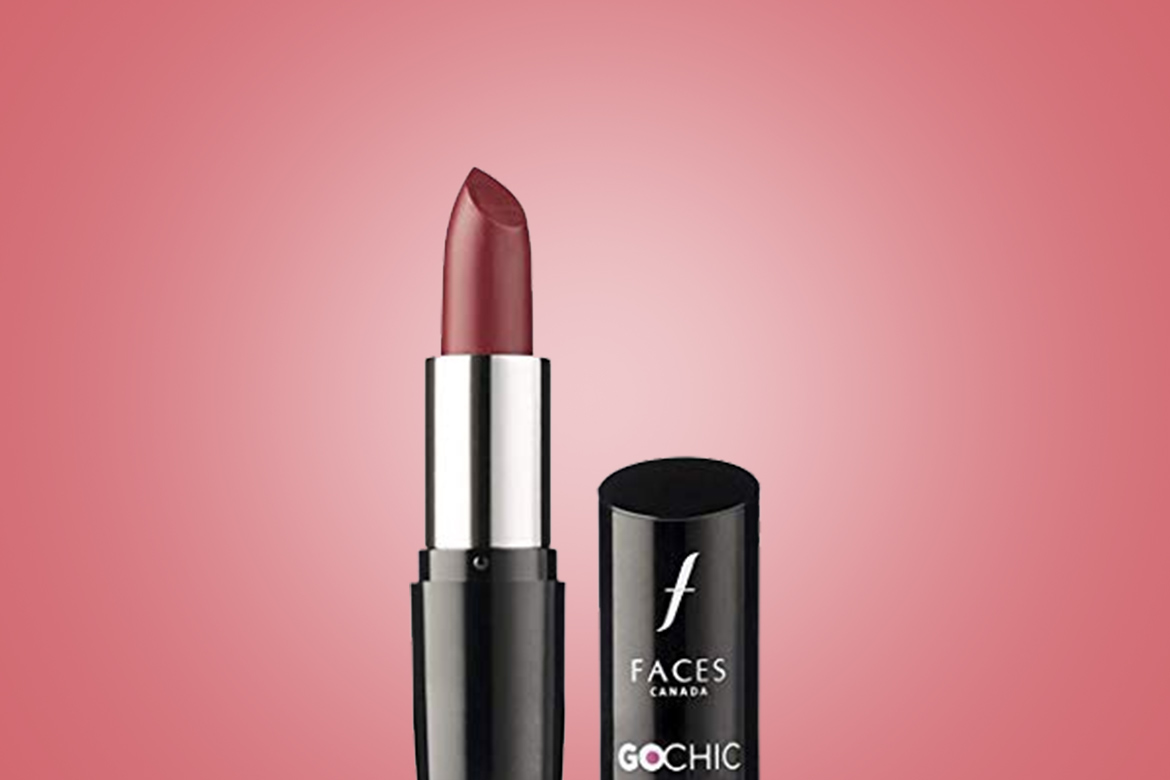 Oriflamme
Oriflamme is a popular makeup brand in India which produces smudge-proof and long-lasting lipsticks. The best thing is that Lipsticks comes in 10 different shades. at a very affordable price. There are many varieties of Oriflamme lipsticks that are long-lasting such as Oriflamme Giordani Gold Jewel Lipstick, Oriflamme more by Demi Moore Lipstick in Hot Red, and Oriflamme Wonder colour lipstick.