We never miss a single chance of beautifying our skin in any possible way. Going
organic gives that opportunity with ample other benefits. Nowadays, a new trend of
applying organic products has been observed among the new generation. This legacy is
not only favorable for the user but also for the entire earth as they focus on keeping the
environment healthy too. Here we come up with some notable goodness of using
organic products for skin care in this attempt. Let's explore them elaborately and learn
to take care of our skin cells more expertly without any harmful chemicals through
organic products- Organic is Better
Top 7 Reasons to Choose Organic Over Other Skincare Products:
Some people questioned, why organic is considered better than any other form of
skincare? Well to clarify this point, you have to take a look at the beneficial sides of
applying organic products. Here are some typical reasons we should use organic for our
skincare regimen-
They Use Original Extract:
The majority of the manufacturers of skincare products claim that they use the real
extract to prepare a face cream or face wash, facemask, facial serum, etc. But the reality
is that most of them use the flavored product with lots of chemicals.
On the other hand, these organic skincare products actually use real extract from the
flower, plants, leaves, or essential oil. You can see the difference in their consistency
between a normal skincare product and an organic product.
Give Better Result for Skin:
It is superfluous to say that you will get a better result when you use organic products
due to the richness of natural extracts. Normal skincare products merge the natural
extract with lots of chemicals and preservatives.
Conversely, organic products use 80% of real extract in a skincare product, thus, they
can only benefit your cells deeply from inside without any damage. Accordingly, you can
see a comparatively better result on your overall skin health, when applying organic
products for your regular regimen.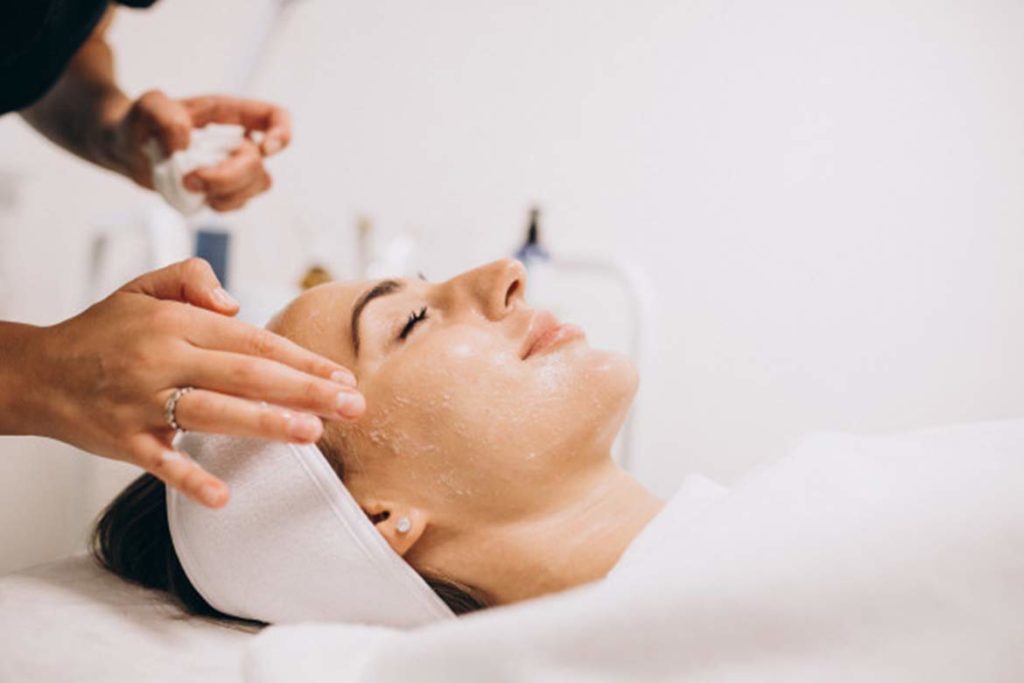 They Don't Have Any Harmful Chemicals:
Organic skincare products manufacture without any chemicals and harmful additive
ingredients as herbicides or pesticides, unlike normal skincare products. Thus, there are
fewer possibilities to have allergies or any other side effects from an organic product.
Sometimes, products with harmful chemicals can give you faster results at the
beginning but damaging effects later. While organic products will cater steady beneficial
effects to your skin cells consistently without any impairment for sure.
Provide More Effective Result:
Some people complain that organic doesn't provide instant effects on skin cells. They
must understand that normal skincare products may give you a noticeable result at the
beginning but they can't enhance the skin quality. Besides, such products also start
catering to minor skin issues after a few applications.
Comparatively, organic products may start working a bit slower but then gradually
improve your skin quality after a few usages. To get a more effective result, you must
have the patience for at least 4-6 days and you will see the magic step-up of your skin
like never before.
They are Environment Friendly:
Organic products are used to manufacture through a natural process. All noted
companies, which made organic beauty and skincare products admit that they never use
any machine or device to prepare their cream or gel or serum or anything.
They simply take out the original extract from a plant or flower then submerge them
with natural thickeners such as glycerin, marshmallow, vitamin E oil, Rosemary CO2,
etc. They delay the process of becoming rancid of naturally-made creams without any
preservatives. This way, organic products even act environment-friendly too.
Offer You Cruelty-Free Skin Care:
All organic skincare products are made of plant extracts and thus, no animal gets hurt or
killed due to the process of making the products. This phrase indicates that organic
beauty-care products never tested on animals at all.
So, people who never support animal cruelty get more inspired by this category of
organic skincare products. This criterion allows them to use vegan and nastiness-free
natural products to take care of their beauty for their regular as well as a special beauty
treatment.
Always Offer Natural Ingredients:
These organic brands never encourage any artificial ingredient ever, neither for the
color nor for fragrance. Each ingredient used in an organic skin care product is natural
and thus you can trust them blindly.
They use natural humectant like organic honey instead of a chemical humectant;
essential oils instead of alcohol; citrus extract instead of hyaluronic or amino acids; and
natural solidifying extract like shea butter, aloe vera gel, wax, etc. instead of chemically-
made creams or gels.
How to Buy and Apply Organic Skincare Products Properly:
Now, once you witnessed the impeccable goodness of organic products, you must love
to buy them for your regular skincare routine! But, before that, let's learn how to choose
a truly organic product for your skin and how to apply them properly to get the most
effective outcome on your cells. Let's try to follow these rules in this regard-
 Read the instructions for preserving the organic product you have purchased
and follow them accordingly
 Always look for vegan and cruelty-free items
 Prefer to use products with natural thickeners instead of synthetic thickeners
 Check the products level and ingredients attentively
 Make sure you are picking products the 100% natural extract
 Always buy a product that contains suit ingredients, which go with your skin-
type best
 Check the reviews in confusion and go with the products with good reviews
 Once you purchased an organic skincare product, take a quick allergy test
 To do so, apply a tip of the cream or gel or serum on one of your elbows and wait
for half an hour
 If you don't have any reaction, you can apply the product to your skin happily
 In case, you are not sure, consult an expert or dermatologist to be certain about
the safeness of the product
 Try not to get direct contact with the sun or heat after applying organic products
 Use natural cleanser and toner too along with a natural moisturising product to
get the better result
 And most importantly, try to use them as soon as possible without storing them
for a long cause they are made of chemical preservatives, and you should never
forget that.