Every man does his best to bring the most fascinating wedding ring that can dazzle his beloved because it is believed that wedding rings are one of the best ways for a man to express his love. The only thing that makes the wedding ring expensive than other traditional rings is the diamonds which are used for decorating the ring and making it unique. Most of those who decide to purchase a wedding ring look for two things; the ring should be catchy and impressive while the second thing is that the ring must be affordable. Some people just look at the price of the ring as they only want to pick up the most expensive one. To know more about these expensive and un-affordable rings, take a look at the most expensive women's wedding rings.
 1) The Pink Star Ring – $71.2 million
The 59.60-carat pink diamond ring was sold for $71.2 million. It is now the most expensive ring in the world and the most valuable gemstone ever sold at auction.
 2) Blue Diamond Ring – $9.5 million
The world's most expensive wedding ring is the Blue Diamond Ring designed by Bvlgari. It is highly placed at the top of the list as it was sold for $9.49 million to be the highest cost for a ring. The ring is encrusted with a 5.30-carat blue diamond that is surrounded by baguette-cut diamonds that spread along the sides of the ring. Blue diamonds are widely known as the rarest and purest diamonds and this is why they are very expensive. This precious stone was crafted in 1965 and was sold at an auction by Bonham's Fine Jewelry to Graff Diamonds that is known as one of the most famous collector houses for precious gems.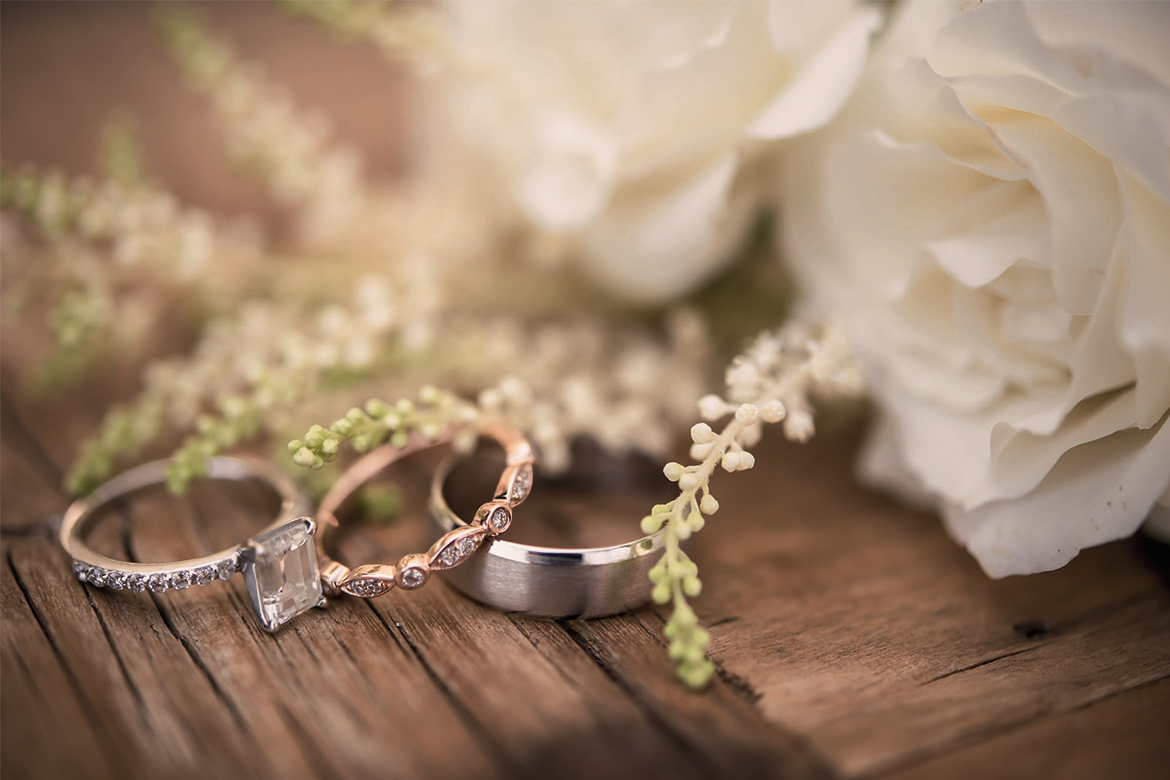 3) Elizabeth Taylor's engagement ring – $8.8 million
The ring was presented to Elizabeth by her husband Richard Burton. It features a large pure and transparent Asscher-cut Krupp diamond that is 33.19 carats.
4) Beyoncé's wedding ring – $5.5 million
Beyoncé is married to rapper Jay-Z who presented his wife with a $5.5 million diamond ring. Beyoncé's stunning piece of jewellery features a flawless 18-carat diamond, set in platinum and an octagon cut. The price tag is because the quality of the diamond is actually high. Apparently, the stone has been officially certified as a premium stone of exceptional quality.
5) Paris Hilton's engagement ring – $4.7 million
Paris Hilton was once the proud owner of the world's most expensive engagement ring. Hilton got engaged to Paris Latsis and he presented her with a 24-carat diamond solitaire flanked by two more stunning diamonds. Hilton later sold her ring at a charity auction to support people affected by Hurricane Katrina.