Emoji's are the new language of expression and communication. Skincare emoji's make way to share your skincare schedules and activities within just one word. In this piece, we will list the most popular skin care emoji's in 2019.

1. Applying Pink Nail Polish: This one is the most sent one. Sometimes people mistake it to be an emoji that states that I am prettier than you. However, it simply means, I am putting in nail polish right now. No secret agenda behind the emoji. Please.
2.Person Getting a Massage: A simple way of telling that I have been stressed and I am getting a head massage to get a bit relaxed. This is the best one when you have just hit the salon for a head massage or spa.
3. Lipstick: Applying lipstick is what this one means. You can also make it send it across even when you are in the market buying one.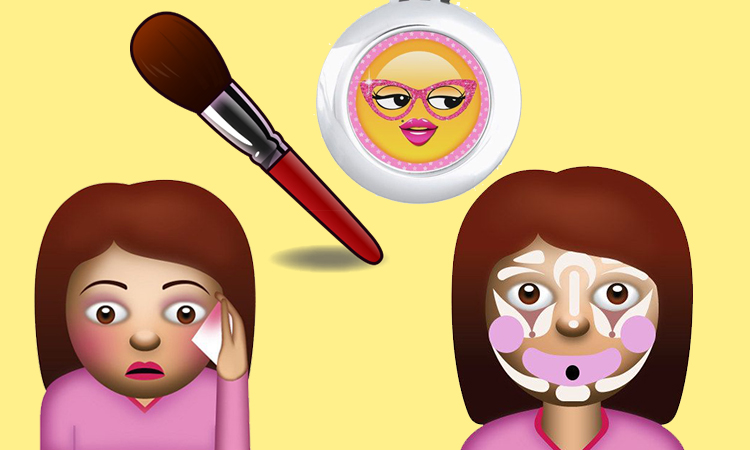 4. Taking Makeup Off: This one is a must for all lazy bums who hate to get their makeup off before getting into bed. This one acts as a reminder to get off the extra load off your face.
5. Trying and Testing: This is one shows when you are trying and testing new products in the market. It shows a hand trying different shades of concealers for foundations on the hand.
6. Messy Eyeliner: Eyeliner application is really tough. This line shows the mess that anyone of us makes while applying eyeliner. Even sometimes we forget that we have applied the eyeliner and just open your eyes to mess the eyeliner.
7. A Lot Of Brushes: This emoji shows that you are on to get your makeup done for some special occasion or you are making use of the brushes to look flawless.
8. Gazing on the mirror with makeup: This is when you are so happy with the way you look. It means that you just gazing and wondering how perfect you are looking after doing the makeup. This one is perfect to send someone when you are about to meet them and have just got ready for them.
9. Trying Clown Contouring: This is the one when you are a first-timer with the makeup. When you have tried all the youtube tutorials but still look as disastrous as you can.
Read More: Five Golden Rules To Follow At Night To Make Your Hair Stunning