Hair has always been the poorer cousin as far as skin care has been concerned. You might own a barrage of cosmetics for your skin but very few for your hair. A basic shampoo for the entire family and that's it…. It ends there!! It may sound bulky to spend hours for your hair… but the fact is your hair is as important as your skin. They require gentle loving care to have lustrous and shiny tresses which can become your pride and joy.
Taking baby steps in that direction are some of the hair care essentials that should become a part of your beauty cycle: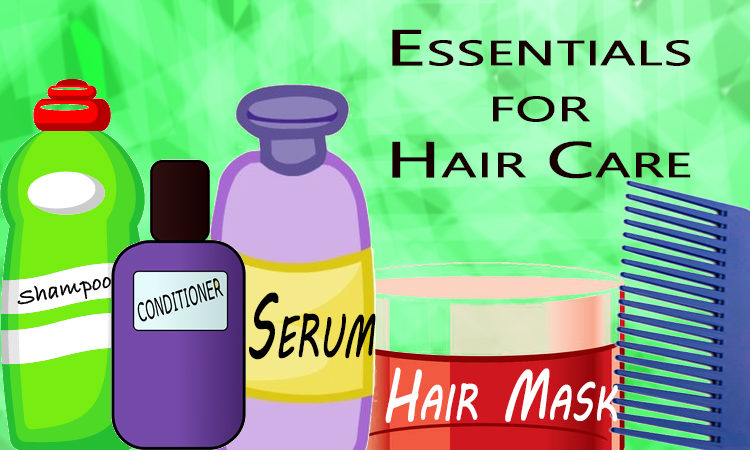 Good hair brush – This is an essential tool for hair care. A wide-toothed comb or a detangler and paddle brush or a round brush are must-haves for your hair. Brush your hair regularly as it stimulates blood flow in the scalp.
Shampoo – These are the equivalent of cleansers for your hair that rid them off dirt and grime. You should invest in a good shampoo that suits your hair type. Use a mild shampoo to shampoo every other day.
Conditioner – A good conditioner is a must after shampooing. It moisturizes the hair that coats the hair and leaves them tangle free.
Hair mask – A hair mask works wonders for your hair. It conditions the hair leaving it soft and silky.
Serum – This tames your curls and frizz and leaves your hair incredibly smooth and shiny.
Hair oil – This is a must in any hair care list. Pamper your hair with a hot oil massage as it keeps your scalp and hair healthy and nourished.
Nutrition, stress, exercise, sleep, physical health, and emotional well-being are all factors that can directly affect your hair. Eat healthily and follow a healthy lifestyle.
Use a silk or satin scarf to keep your hair protected from friction.
These are the main components for your haircare kit. A little time invested on your hair daily will give great rewards with luscious, shiny and silky hair.