This is a duo of sun and moon, two very essential and lively planets. So this man and woman are very energetic and full of life. Both have a very attractive aura around them which is fascinating as well as appealing. So the Leo male is working under the influence of the planet Sun, which itself signifies one's will power, sense of effervescence and the ultimate self. Whereas, the Lady Cancer is governed by the Moon, which represents the unconscious state of mind along with the emotions and identifying one's true self. Therefore this relationship is interesting along with beauty in it.
You May Also Like: How Will The Love Go Between Two Males Of Gemini And Sagittarius? Know Here
Male Leo tries to control every action of lady cancer and dominate her a lot.  Her actions are influenced by his ideas. Till some extent, she gladly admits everything as she believes her happiness lies in the happiness of her male partner. But when she feels like her self-respect is not considered, she rebels and fight for it. As she is a water element and Leo is a fire element, her stability can even destroy shallow Leo. So to save this relationship they need to work on their behaviour and attitude.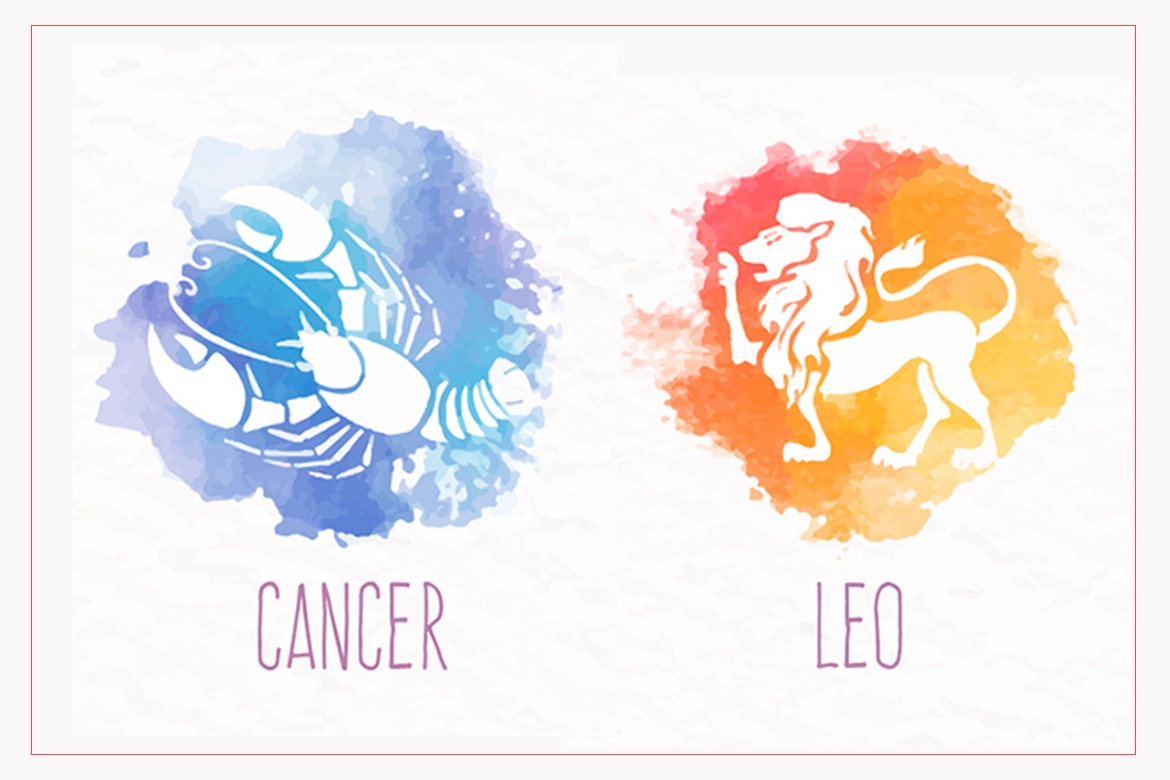 You May Also Like: How Is The Compatibility Between Two Females Of Taurus And Pisces. Know Here
The physical relationship also witnesses strange chemistry between them as both are energetic, zealous and powerful. They emit vibes full of sensuality, zeal, power, and strength. The male Leo is affectionate, passionate and sensual in his lovemaking and if the female Cancer is able to reciprocate with his feelings, she will also indulge herself emotionally and physically in the act of lovemaking.
You May Also Like: Get To Know About The Relationship Of Male Taurus With Female Aquarius
This makes this relationship beautiful as well as powerful. The compatibility of male Leo and female cancer shines as bright as the sun.