This is a duo of two negative signs which are generally considered dangerous but actually, it isn't true always. Rather it is one of the most beautiful matches in the list of zodiac pairs. Although to make it beautiful they both require a lot of understanding and love. Cancer man is governed by planet Moon which signifies an uncertain mental state. But this uncertainty makes him creative and a person with a lot of capabilities. He is quite sensitive and compassionate in his persona. He is empathetic and emotionally strong as a person.
You May Also Like: Let's Know About The Compatibility Of Two Ladies With Zodiac Signs Gemini And Sagittarius.
She is also very caring and affectionate. Whereas lady Leo is governed by planet sun. This makes her powerful and zealous. Also, she is represented by the lion, which signifies her mental strengths and ruling quality. She is a bossy woman with an impressing personality. The Leo woman is very outspoken, bold and full of energy. She is a zealous person and quite ambitious as well. Apart from that, she is also trustworthy and faithful as an individual.
You May Also Like: Know Here About The Relationship Of Male Gemini And Female Scorpio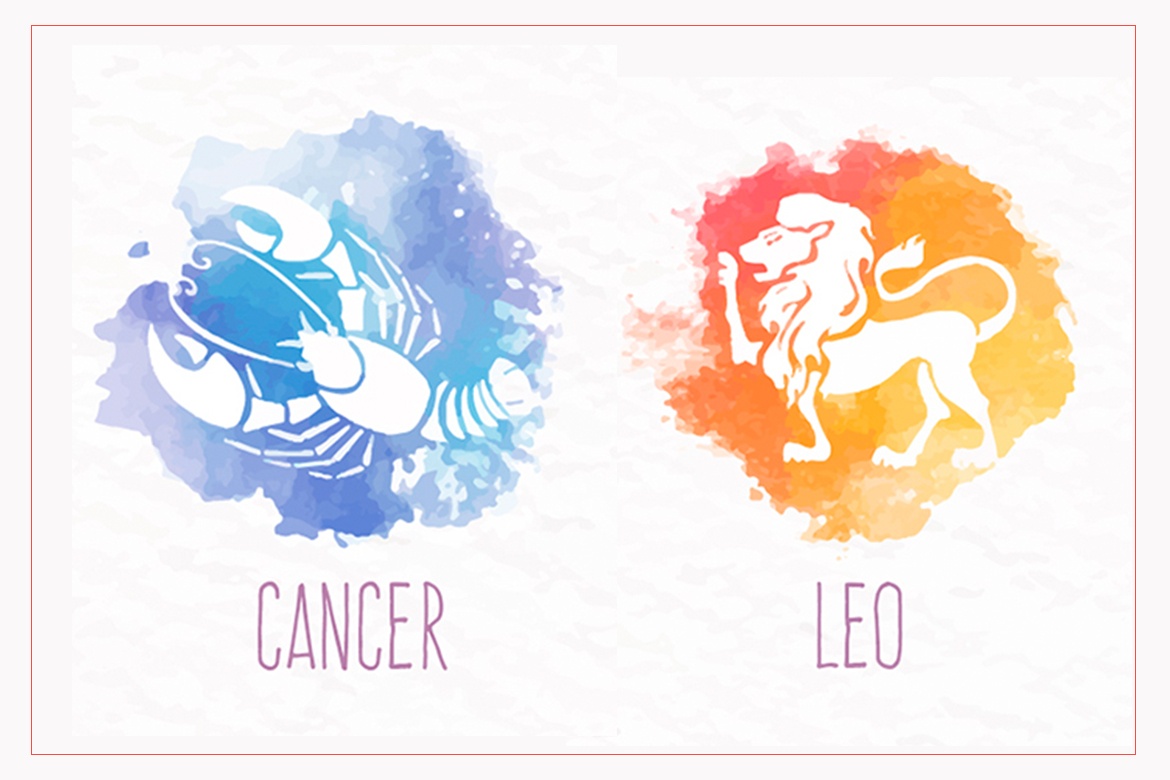 Speaking about the love affair between them, they share a sensible relationship. Both are loyal and truthful. There are chances of ego classes to come in between as lady Leo is very proud, and self-centered. She always wanna rule her partner. To an extent male cancer also bear everything to save an argument but his self-respect does not allow him to submit all of him to her. The cancer male is himself a person who loves to satisfy his ego but in this relationship of lady Leo and male cancer, he needs to adjust a lot.
You May Also Like: What's The Compatibility Between Female Gemini And Male Scorpio? Know Here
The physical terms between male cancer and female Leo are wild. Both are powerful, sensual and full of energy. They delivery sensations and vibes that are full of love and romance. Hence the relationship of male cancer and lady Leo will shine like the sun only with few adjustments and comprises made by both partners. If they succeed, no doubt this relationship will become compatible with a lot of beauty and life in it.