Pregnancy is both a difficult and beautiful time for every woman. Difficult because of the health complications and body changes that we go through and enjoyable as we are pampered and wait for a little bundle of joy to arrive. Talking about bodily changes, these changes affect how our hair looks like. So, it's equally important for us to follow a proper hair care regime during pregnancy. Here are few hair care tips that can work wonders during pregnancy and don't cause any hassle.
Hair Care Tips for Pregnant Woman:
Hair care using your favorite oil:
The hair care tip number one is to oil your hair. Oiling during pregnancy helps you to keep the hair nourished and improves circulation in the body. Apart from giving you a reason to enjoy some great hair care. It helps you to lower down your stress levels making you feel happy and relaxed. It's best to use coconut oil, jojoba oil, almond oil, olive oil and mustard oil for nourishing the scalp.
Secret hair care tips: Heat your favorite oil to lukewarm temperature. It will help in faster absorption.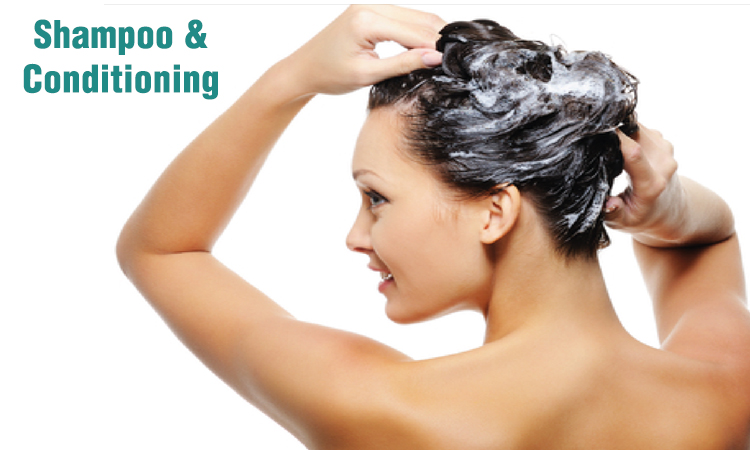 Shampoo to feel better:
Washing hair in pregnancy at least twice a week is imperative. This is because you tend to have many hormonal changes in the body that will make your scalp either dry or oily. So, it's best to choose a shampoo that suits your scalp.
Secret hair care tips: Remember using a mild or herbal shampoo. This will reduce the number of chemicals you apply to your body.
Conditioning is the key to good hair care:
Shampoos can leave hair looking messy and unmanageable. That is where conditioning helps. Conditioners provide the needed moisturize and detangle your hair. They also maintain the PH balance of the hair. Applying conditioner builds up an outer protective layer covering each individual hair and smoothes the hair cuticle.
Secret hair care tips: On each wash, apply conditioner generously. Pay special attention to the ends to avoid split ends.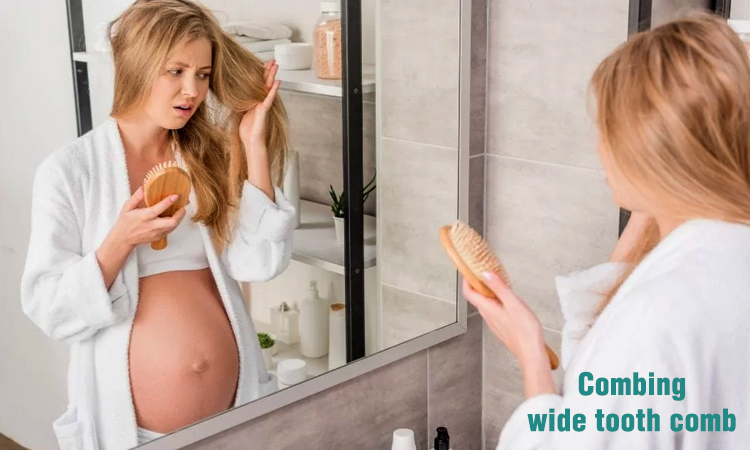 Combing the right way:
 Combing is a very important part of hair care. Using the right kind of combs and brushes can be great for hair. During pregnancy the hair becomes brittle, So, it's best to use a wide-toothed comb. Never comb your hair when it's wet, instead of dry it using a dryer or wait for it to dry naturally and then comb.
Secret hair care tips: Avoid over brushing your hair as it doesn't any luster to the hair instead breaks your hair.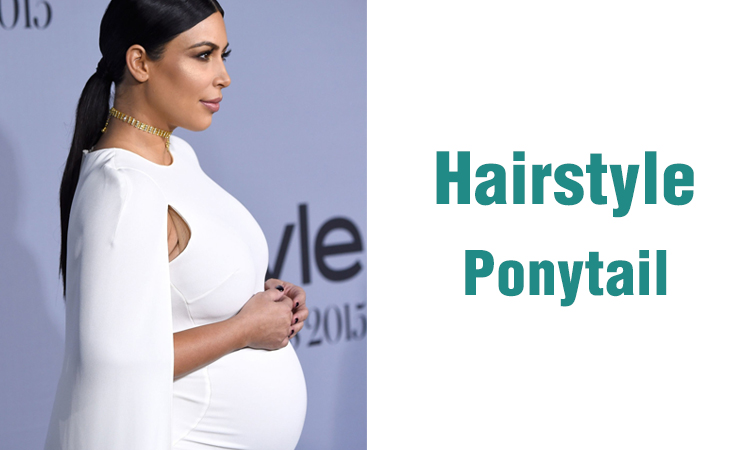 Hairstyling the right way:
Hair care tips not only end at the hair care regime but also how you style your hair. Avoid using too many chemical products in your hair as they land up on the scalp and if absorbed can have effects on the baby's growth. Avoid coloring, keratin and rebonding treatments during this phase. Never opt for tight ponytails and hairstyles that stress your hair as it can lead to more hair fall.
Secret hair care tips: A simple way is to keep it natural. If you are struggling with white hair, use henna while you are pregnant.
Read More: Keep Your Skin Healthy During Pregnancy With These Home Remedies.