Dry hair is a common problem faced. It happens as the hair doesn't have enough hydration and nourishment to retain its moisture and brightness. It may look brittle and fragile. Dry hair is caused by a number of reasons like nutritional deficiencies, contact with chlorinated water, direct exposure to the sun, excessive hair wash and use of shampoos and styling products. Apart from this, there can be some medical reasons like Thyroid, Menkes disease, Anorexia, etc. In this article, we will answer a big question of How to get rid of dry hair? We will share a few some easy to do home remedies that will show a wonderful difference to your hair.
Coconut Oil: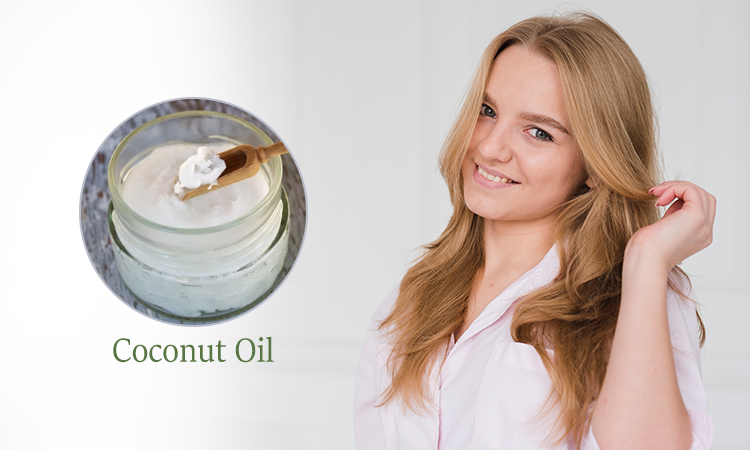 Coconut oil is a traditional remedy for dry hair. All you need to do is to take a few curry leaves and boil them along with coconut oil for at least 3 minutes. Let this mixture cool down for a while. Massage this mixture on the scalp gently with your fingertips and wrap with a towel.
Yogurt and Oil Mask: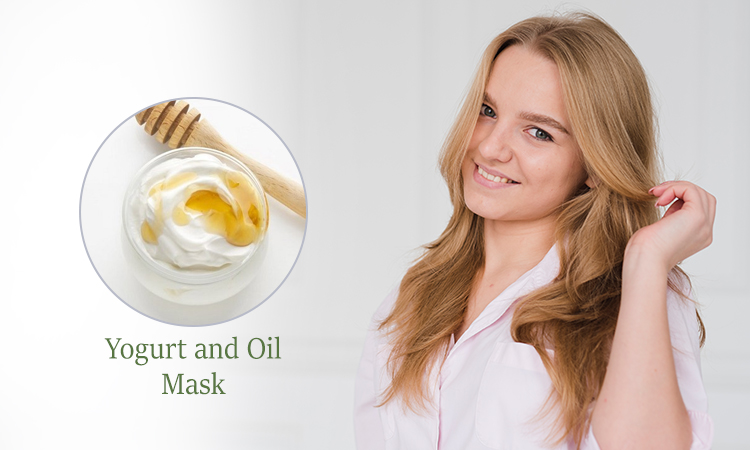 Yogurt and oil mask can be easily made at home, It is a very effective home remedy for treating dry hair. Take a bowl and mix half a cup of plain yogurt with six drops of essential oil and two tsp of olive oil. Mix together thoroughly and apply this mixture to shampooed hair. Leave covered with a shower cap and leave for at least 20 minutes. Rinse with warm water. 
Apple Cider Vinegar Mask: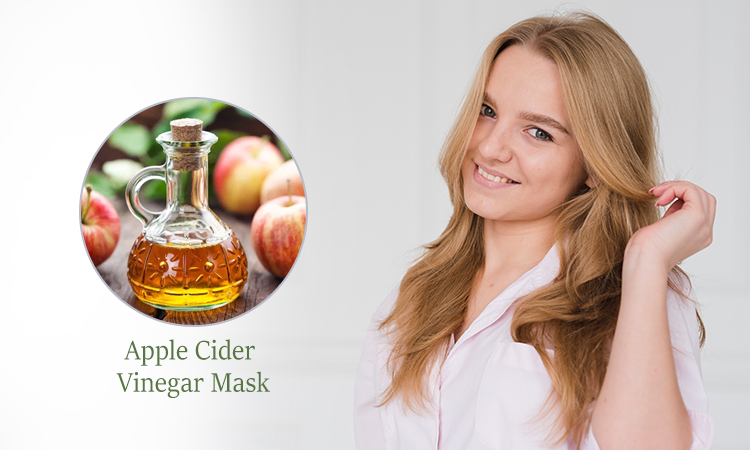 Apple Cider Vinegar is a great way of repairing damaged hair. It is a great way of putting your life back into the limp hair. All you need to do is to combine one tsp apple cider vinegar and two tsp olive oil and three egg whites. Apply this mixture on your hair and keep it covered for at least for half hour using a shower cap. Then, shampoo and rinse the hair.
Aloe Vera Mask: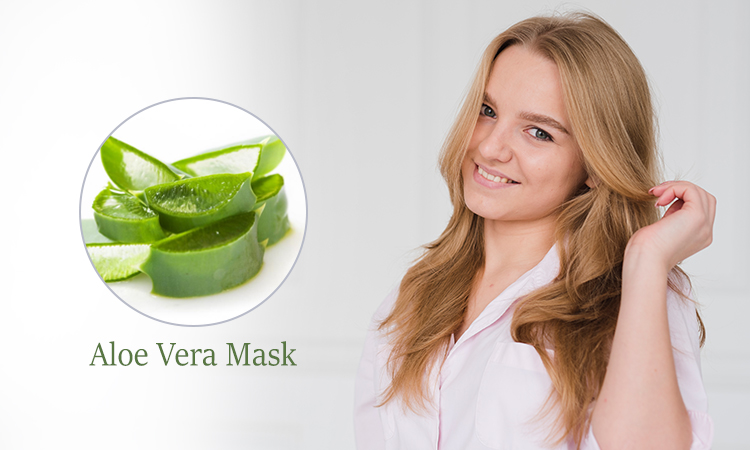 Aloe vera mask is a great way of treating hair dryness. Aloe vera provided both lustrous and moisturizes the hair follicles. All you need to do is mix one tsp of aloe vera gel with half a cup of coconut oil and apply to the hair generously. Keep this mixture for at least 30 minutes. Wash with lukewarm water for lustrous hair. Apart from this, you can have aloe vera juice every morning to keep your hair and your internal systems healthy.
These are just a few tried and tested remedies that will answer the question of "How to get rid of dry hair?". Apart from this eating right and drinking the needed amount of water can keep your hair healthy and lustrous.
Read more: Hair Care DIY: Tips For Healthy And Shiny Hair