Jojoba Oil
Kale with Spinach and Green Tea
Coconut Oil
Egg White
Banana
Multani Mitti
Yogurt
As we get aged we start having wrinkles and lose the natural beauty of our face day by day. Unfortunately, we can't stop this ageing process but make it slow for a while, and get rid of those unwanted wrinkles and fine lines for the desired period. Leisure treatment and market-based anti-wrinkle products may help you sometimes but they come with lots of harmful side effects. Thus, Anti-aging natural products are something that we should seek in such matters.
These natural products even work better to keep your skin look younger for an unexpectedly long period. Additionally, you just need to know which to use and how to apply it elaborately. So, here we come again with a brilliant solution of skin aging with the best 7 homemade anti-aging natural products or packs to keep your look juvenile with less effort. Let's take a look-
1. Jojoba Oil:
Why This?
The high amount of antioxidant properties of jojoba oil improves the elasticity of our cells. Also, the richness of vitamin E found in jojoba oil helps to slow the natural aging process of skin efficiently.
What Do You Need?
1 teaspoon jojoba oil
1 vitamin E capsule
A tiny bowl
And a wash towel
How to Use?
Break the vitamin E capsule and take the oil into a tiny bowl
Add jojoba oil and combine them well
Apply the mixture on your face and massage gently
Don't forget to keep the motion of your massage upward
Let it dry for a couple of minutes and rinse clearly with lukewarm water
Now, wipe out the face gently with a wash towel and apply a mild moisturizer for the better result
2. Kale with Spinach and Green Tea:
Why This?
This pack has immense popularity and amazing effects on reversing our natural aging process. Moreover, Kale is rich in vitamin C, K, and A, which help in fighting premature skin-aging. Spinach is loaded with vitamin C and skilled in boosting collagen production, while green is rich in antioxidant properties.
What Do You Need?
1 stalk of kale leaves
1-2 fresh spinach leaves
¼ cup of unsweetened green tea
Your blender
And a bowl
How to Use?
Wash the leaves of kale and spinach thoroughly under running water
Paste them separately in your blender
Now take those paste in a bowl and add green tea into the bowl
Make a fine paste out of them and apply it on your face apart from the under-eye areas
Let the Pack dry for 15-20 minutes and then rinse off with plain water
Apply this pack 2-3 times a week for the better result
Ethical bunny offers a readymade product as the mixture of this product
3. Coconut Oil: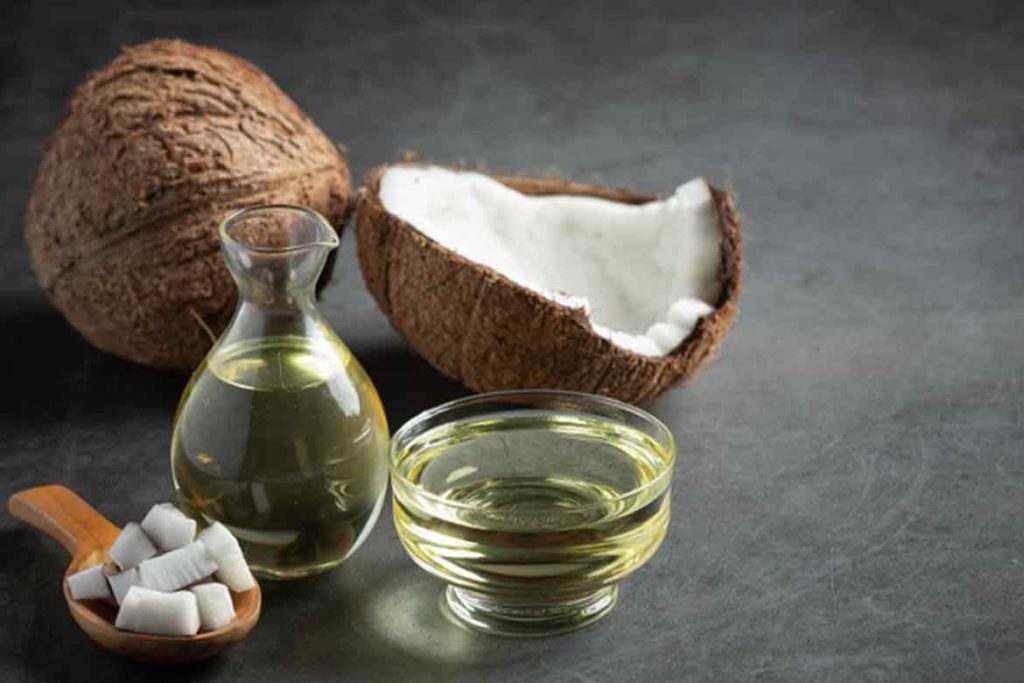 Why This?
Coconut oil is rich in healthy fats and heavy moisturising agents. They help in restoring the elasticity of our skin cells and fight the natural skin ageing process effectively.
What Do You Need?
½ tbsp coconut oil
And a microwave-safe bowl
How to Use?
Take ½ tbsp of coconut oil in a microwave-safe bowl first
Then, warm the oil up for 20 seconds on medium heat
Let it cool down a little at room temperature and apply on your clean face
Massage the oil properly for a couple of minutes and let it work overnight
On the next day morning, wash off the face with a mild face wash and repeat this process three times a week for the best outcome.
4. Egg White: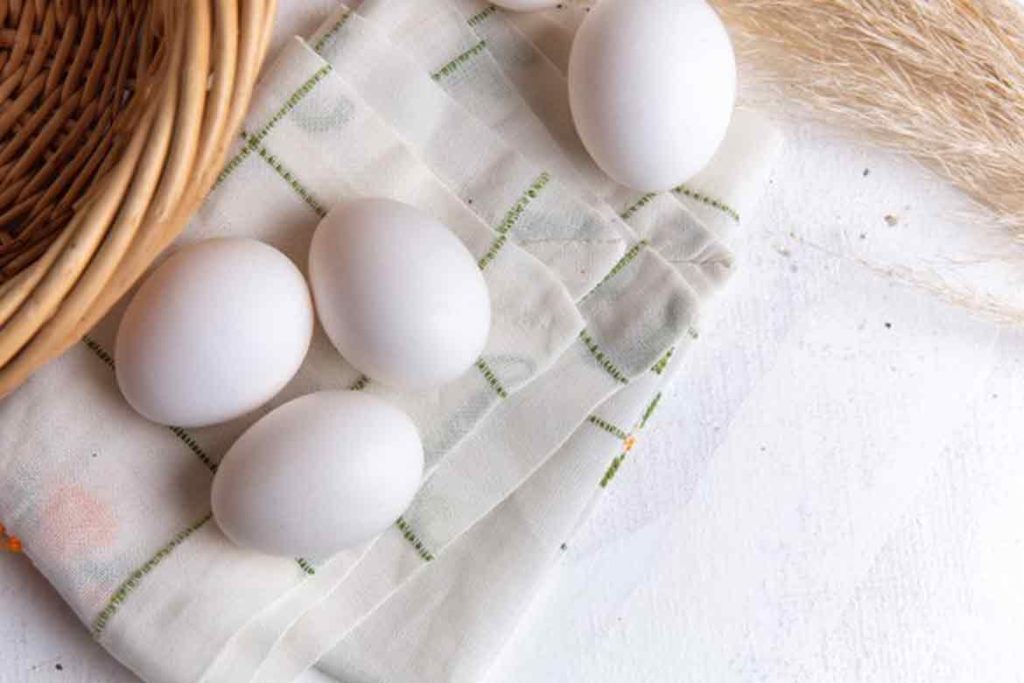 Why This?
Egg white is loaded with plenty of skin-enhancing vitamins, minerals, and protein. Moreover, they absorb excess sebum and tighten loose skin cells efficiently, thus work expertly as an anti-aging natural product.
What Do You Need?
Egg white from an egg
A fork
And a bowl
How to Use?
Take the whole white part from an egg into a small bowl and beat it up finely with the help of a fork
After getting a smooth mixture, apply it on your dry face directly and let it dry for 10-12 minutes
Keep your face elevated during this time and make your face wet with a washcloth before moving your face, once the pack is dried completely
Now wash the mask with lots of plain water and try it 2 times a week for a noticeable result.
5. Banana: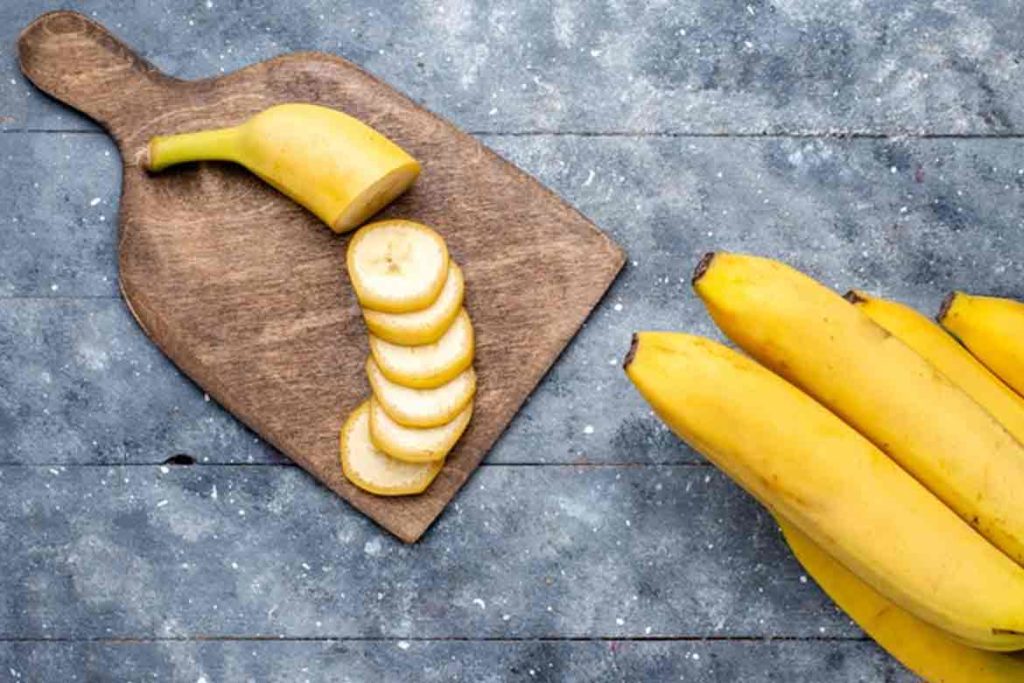 Why This?
Banana is a starchy fruit rich in vitamin A and plenty of minerals. They help in fading the pigmentation from your skin surface due to aging and tighten the cells expertly.
What Do You Need?
A fully ripe banana
1 tsp raw organic honey
A bowl
And a fork
How to Use?
Take a whole banana in a bowl after removing the husk and break it into some large pieces
Now slowly mash them with a fork and keep mashing until you get a smooth consistency
Add the honey and combine them finely until you get a fine paste out of them
Apply the paste on your face and let it dry for 10-15 minutes
Once the pack is dried properly wash off with lots of plain water and pat dry gently
Try this pack three times a week to get the best anti-aging quality on your face.
6. Multani Mitti:
Why This?
Multani mitti or fuller's earth has powerful anti-ageing properties. They not only help to remove wrinkles and fine lines from your face but also, tighten up the skin cells expertly. Furthermore, it is clinically proven that Multani mitti can provide a firming effect on our skin cells noticeably.
What Do You Need?
2 teaspoons of Multani mitti dust
½ tbsp aloe vera gel (optional)
1 tbsp of rosewater
A fork
And a tiny mixing bowl
How to Use?
Take all ingredients in a tiny mixing bowl and merge them well with the help of a fork
Once you get a fine paste-like consistency, apply it as a face mask on your clean and dry skin surface
Let it dry for 20 minutes then, rinse off with lots of plain water and pat dry with a soft piece of cloth
Apply this pack 3-4 times a week and always use a mild moisturizer after the pack for a better feel.
7. Yogurt: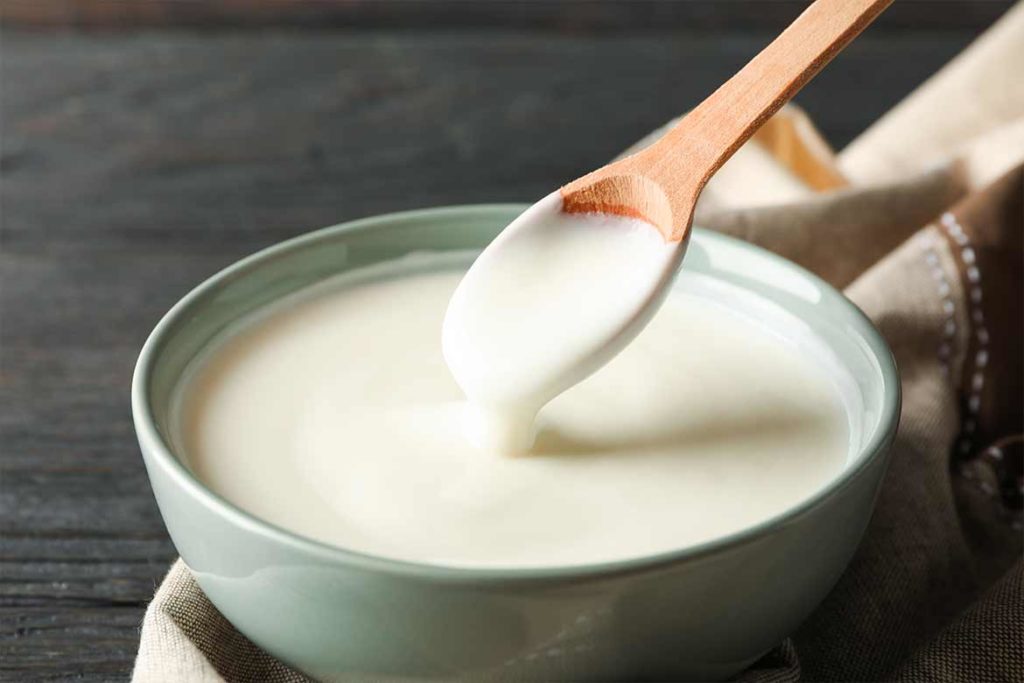 Why This?
Yogurt has lactic acid that is skilled in fighting the aging process of our skin naturally. Additionally, it works more beneficially when applied with natural humectant honey and deeply moisturised our cells from inside along working as an expert anti-ageing product.
What Do You Need?
2 tbsp Greek yogurt
1 tsp organic honey
1 tsp fresh lime juice
And a tiny bowl
How to Use?
Take all ingredients in a bowl and combine them well with your fingertips
After getting a fine paste, apply it n your face, and let it dry for 15 minutes
After that certain duration, rinse off the pack with lukewarm water and pat dry softy
Try this pack only two times a day, otherwise, the heavy acidic content of yogurt can harm your skin quality badly
So, try any of these natural products as your anti-aging facemask and stay young for a miraculously longer period.