When you talk about the kitchen a small apartment kitchen will offer you charm and coziness, but on the other hand, you need to be smart enough to make the best use of the space. The best way is to be smart with the space utilization to make the best out of your home. You can use the single wall, U-shaped, or tucked in a corner. In this article, we have listed down some smart kitchen layouts ideas that can help you make the best use of your apartment.
One Wall Kitchen For Apartments:
When you have an apartment, you are blessed with a tiny kitchen as well. The best way is to build a single-wall kitchen. While everything is at hand (and limited to a single row), this layout is seriously lacking in counter space. Add a prep area by bringing in the table, you can use it as an island and for dining as well. All you get is fresh food just within seconds. Even a narrow console can work as a spot to set tools and ingredients on while you cook. Install folding doors and cabinets that can hide a lot of clutter in the kitchen.
Galley Kitchen:
An ideal choice for the usual Indin apartment kitchen. It has a hallway like layout with two parallel walls. Galley kitchens start looking like closed spaces when you have the usual upper cabinets. It's best to get rid of the upper cabinets and replacing it with shelving can help open the space up. Avoid the use of tall units in the kitchen, instead move it to the pantry area where you can stuff in the big items. Keep an open space or corner, which lets your living room connects with the kitchen. So, you get the illusion of open space.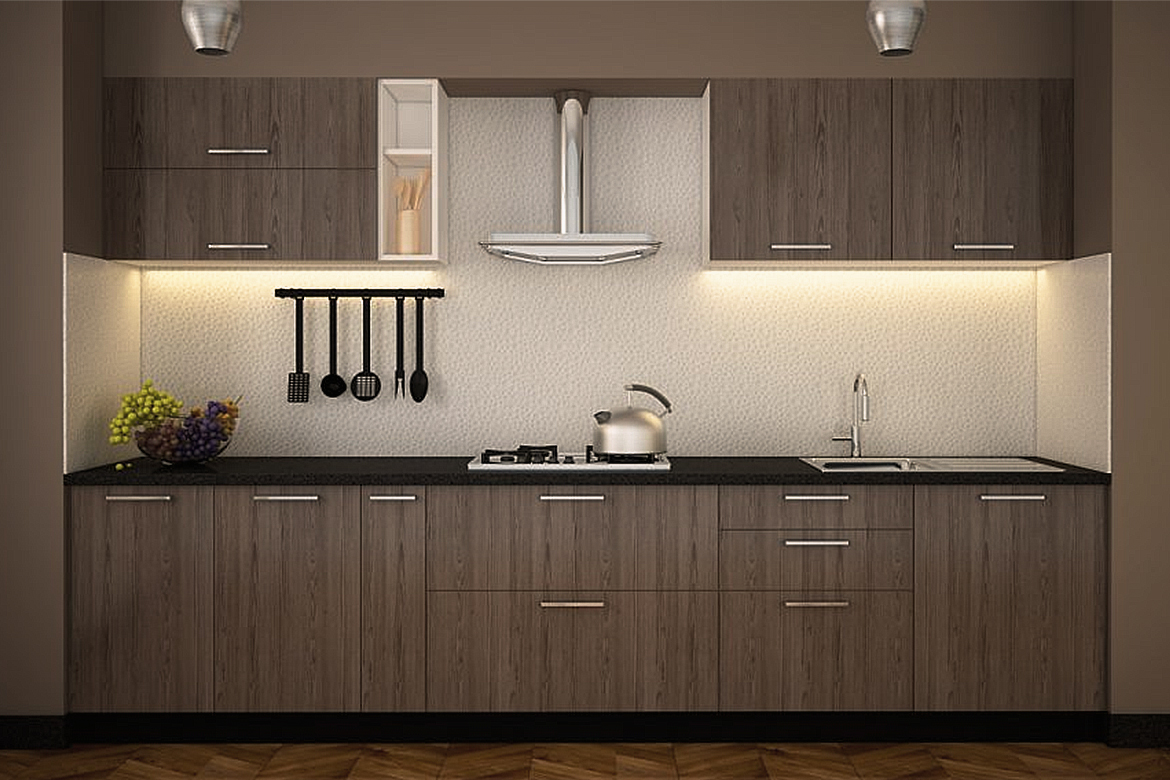 Peninsula Kitchen:
Also known as the G-shaped kitchen, this layout has an extra counter that extends from a U-shaped kitchen. The extra counter can be used as your dining or coffee space. Pull up a few barstools and make the best use of the space. To make space look bigger add pendant lights.
Horseshoe Kitchen:
Also known as the U shaped Kitchen, it is a very commonly used kitchen layout for the apartments. This layout offers plenty of counter space and under-counter storage. You can add an island, where you can push in the dinner when ready. Too many cabinets in the kitchen can make the place feel overcrowded, so it's best to brighten up the kitchen with a coat of white paint to make it feel light and airy.
Read More: Makeup Brushes For The Face Of Beginners.