Heatstroke occurs when the body temperature rises rapidly and it is the most serious form of heat injury where the body is unable to cool down. Heat exhaustion develops when your body is not able to keep itself cool through its normal means, perspiration evaporation as the amount of water and electrolytes is depleted and is not replenished by drinking enough fluids. It can be life-threatening by causing damage to your brain and other vital organs.
Symptoms of heat stroke are:
Core body temperature above 104 degrees Fahrenheit
Throbbing headache
Red, Hot, and dry skin
Nausea and vomiting
Rapid heartbeat, which may be either strong or weak
Behavioral changes such as confusion, disorientation and staggering
Fainting
What to do in case of heat stroke?
Get the victim to a shady area and remove excessive clothing
Give the person a cool shower or place ice packs, cold or wet towels on the person's head, neck, armpits, and groin.
Cool beverages can be given except drinks containing alcohol and caffeine
Notify local emergency services
How to prevent heat stroke?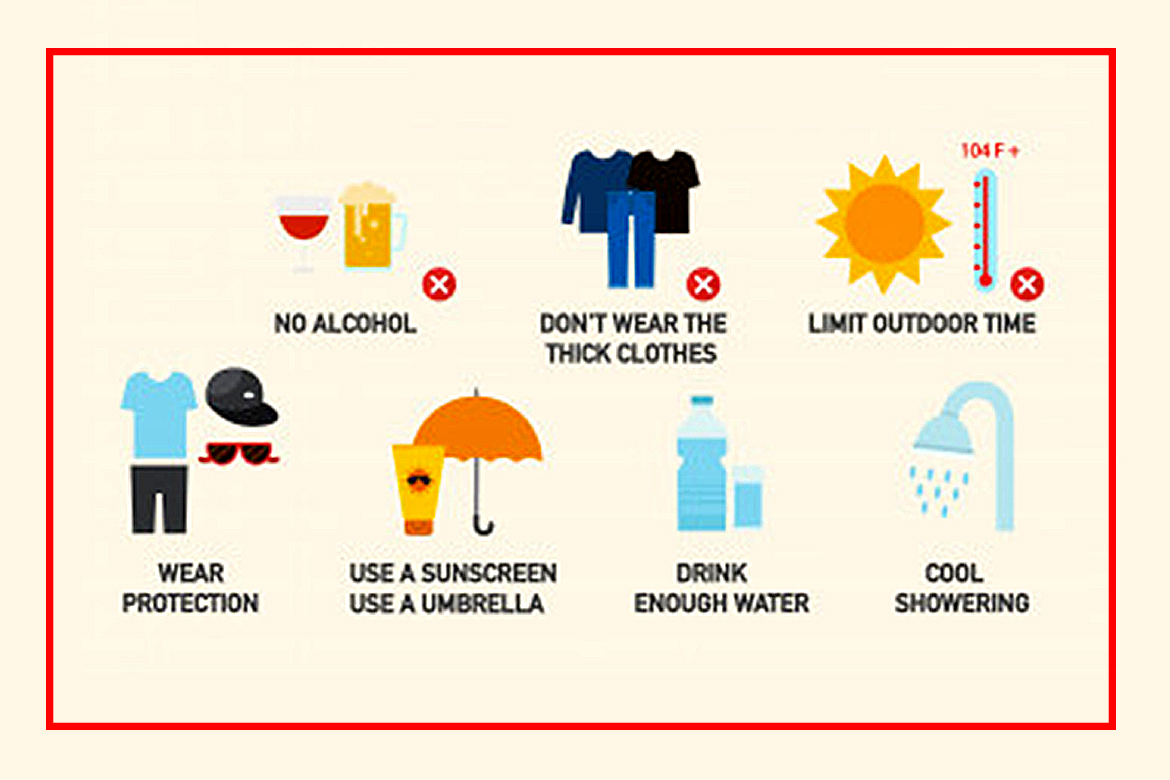 Drink plenty of fluids
Wear loose-fitting clothing and light-colored clothes
Avoid sitting in a parked car for a long time
Avoid unnecessary traveling in peak noon time – 12 noon to 3 PM
Eat raw onions and onion juice as they are rich in potassium and sodium so replenish the electrolytes and have compound quercetin, which acts against histamine, the cause behind heat rashes and reactions to insect bites.
Aam Panna, an antioxidant powerhouse (source of Vitamin B and Vitamin C) may prevent loss of sodium chloride and iron during summer due to excessive sweating. So, have a glass of aam panna before going out from home.
Follow More: Some Facts Related To Work Out And Protein Consumption You Didn't Know