Haircare is a pain and a ritual for every woman. Each one of us every morning tries new hacks to take care of our hair. Haircare has become even more difficult due to the pollution, chemicals, and use of cosmetic hair care. A simple hair care management has turned into a really challenging task. Most of us look for over the counter products to take care of her hair, but if you are one of those you are only looking for superficial wellness of your hair. If you are looking to improve your hair from the roots, then you need to spend some time doing some home remedies and DIY to take care of your hair. In this article, we have collected some great DIY masks for hair care. These masks are beneficial for making hair smooth and manageable. So, if you are one of those who have frizzy and dull hair, then this article is really all you need.
You May Also Read: Natural DIY Mask For Oily Skin
Egg and Yogurt Mask:
What is it all about?
Simple homemade stuff is our first mask. Egg and Yoghurt are common kitchen items that we have in our house. Egg white is all about protein and the yellow is all about moisturizing and nourishing. Yoghurt adds shine and reduces hair fall when used regularly while honey provides moisture and keeps hair nourished. This mask works great to enhance the strength and smoothes the hair texture.
What you'll need
· 1/2 cup Yogurt
· 1 Egg
· 1 tbsp. Honey
How to make?
This hair mask is pretty simple to make. All you need to do is mix 1 egg with ½ yoghurt and 1tsp honey. Blend all these ingredients into a smooth paste. Apply the mask from roots to tips and cover with a shower cap. Leave for ½ and hour. Rinse with a mild shampoo and conditioner. Hair will look healthy, shiny and lustrous.
You May Also Read: Magnetic lashes – Are They As Amazing As They Seem?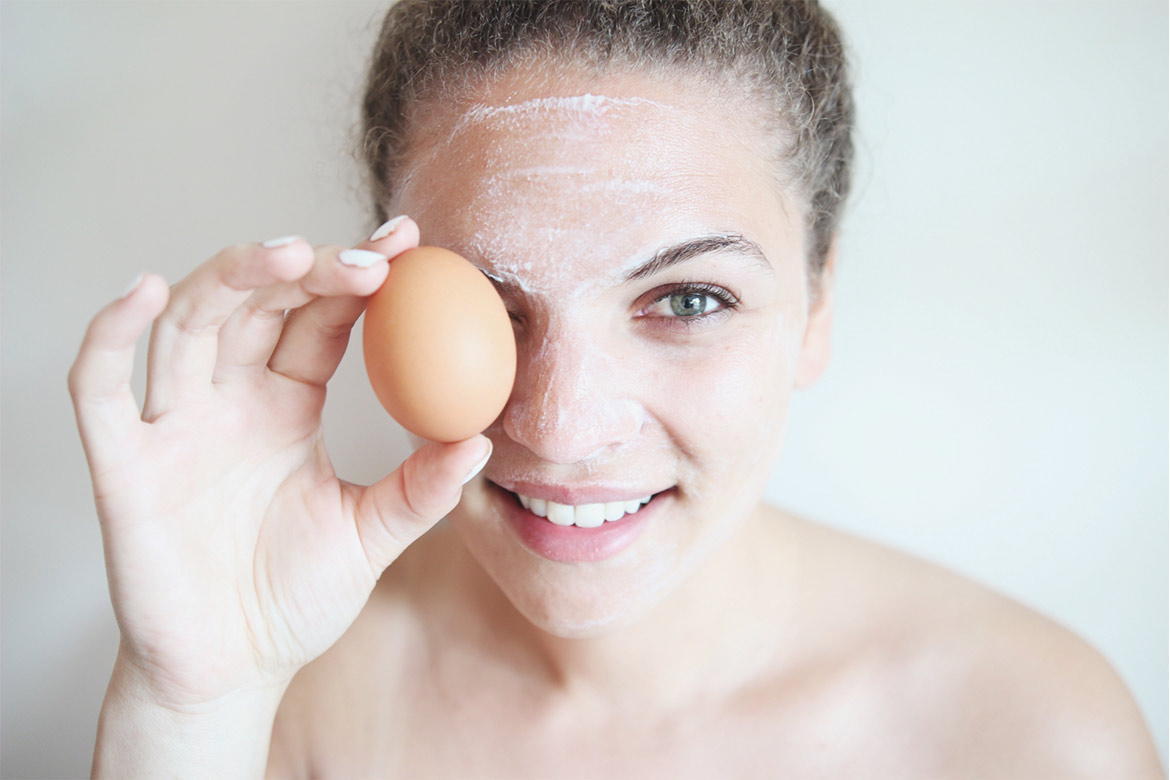 Banana, Yogurt and Honey Hair Mask
What is it all about?
Think about the texture of the bananas. How smooth and rich they are. Banana is a superhero who is just not recognized pretty much. Bananas are secret wonders for hair conditioning. Loaded with natural oils, potassium, carbohydrates, and vitamins, it helps in keeping the frizz at bay and locking the moisture. While yoghurt contains lactic acid that treats dull and damaged hair. Not to miss honey bunny, which takes care of the shine and nourishment too?
What you'll need?
· 1 banana
· 2 tablespoons of plain yoghurt
· 1 tablespoon of honey
How to make?
Mix all the ingredients together and mash or blend in a smooth paste. Make sure the paste has no lumps. Apply this mask to the hair from top to bottom. Tie your hair up and cover with a shower cap. Leave for 45 minutes and then rinse with shampoo and use conditioner for best results.
You May Also Read:3D Vs 6D Microblading
Banana and Olive Oil Hair Mask
What is it all about?
Bananas again. The rich and smooth bananas add shine and moisture to dull and frizzy hair. The best way is to use an overripe banana that has been lying in the kitchen. Never throw it away, it is even better than the usual banana. While olive oil adds to the moisture and the hydration of hair. It helps in repairing the damaged hair from chlorine, sun, styling tools and chemicals. The mask is great for hydrating hair and making it smooth along with that dealing with the unneeded split ends!
What you'll need?
1 overripe banana
1 tablespoon olive oil
How to make?
Mix both ingredients together. Mash the overripe banana well. Make sure the paste has no lumps. Apply this mask to wet hair. Wear a shower cap and leave it for 20-30 minutes. Rinse with shampoo. Your beautiful locks will feel nourished and smooth after applying this mask, just make sure to wet your hair before applying this mask.
You May Also Read: DIY Pedicure You Need To Try For Soft Feet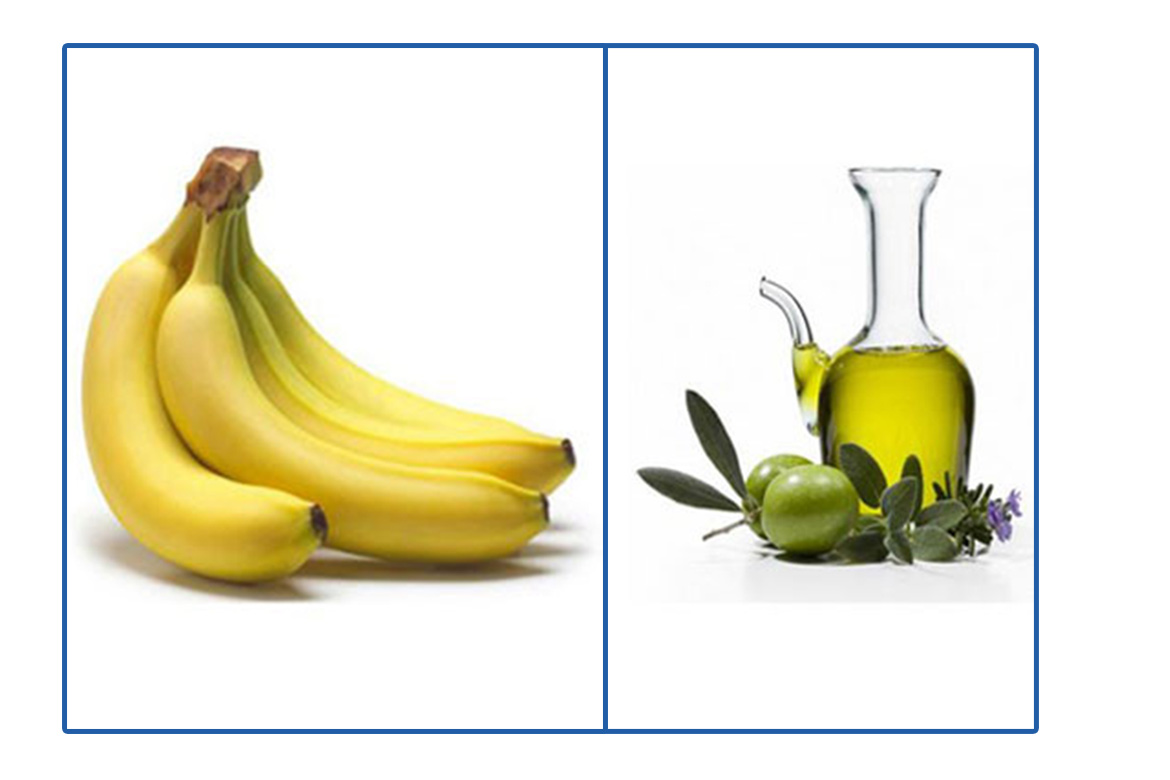 Aloe Vera and Coconut Oil Hair Mask
What is it all about?
Aloe Vera is a commonly found ingredient. Aloe Vera works great as a nourishing ingredient. The gel works great in keeping the hair healthy and frizz-free. Apart from all this, it acts as an amazing conditioner that helps in dealing with hair fall and dryness. While the use of coconut oil helps to moisturize the scalp and hair. It has antimicrobial and bacterial properties that keep scalp clean and dandruff free. It promotes growth. Using lukewarm coconut oil helps in the deep conditioning of hair.
What you'll need?
· 5 tablespoon coconut oil
· 5 tablespoons Aloe Vera gel
How to make?
Mix five tablespoons of Coconut oil and Aloe Vera gel together. These measurements are based on my shoulder-length hair. Change these based on your hair length. Make sure the coconut oil you are using is lukewarm. Massage well on the scalp and leave it for an hour. Cover with a shower cap. Use a mild shampoo to wash. Coconut oil and Aloe Vera treatment leave each strand super soft, shiny and hydrated to perfection.
You May Also Read: DIY Manicure: For Salon Like Experience
Egg, Milk, and Coconut Oil Hair Mask
What is it all about?
The egg is super rich in protein. A product that is rich in protein helps to nourish your hair. So, when you use eggs for hair, they give you the needed dose of protein with moisture. The fatty acids in eggs make hair look shiny. The milk and coconut oil make the hair shiny and smooth. They contain fatty acids and moisture that make your hair shiny. The best way to get the maximum benefit from this mask, if you can take a steam or wrap a hot towel. This helps the hair mask penetrate the hair.
What you'll need?
1 whipped egg
1/4 cup whole milk
2 tablespoons melted coconut oil
How to make?
Mix all ingredients together. This hair mask has a watery consistency, the best way to use it is by applying it with a small hairbrush. Section the hair and use the mask on the lengths. Avoid 1/2 inch from the roots. Now, cover with a shower cap and warm the entire hair with a blow dryer. Let it cool down for 20 minutes and then rinse with normal water.
You May Also Read: Fed Up Of Dark Spots: Follow This Simple Skin Care Routine for Best Results
Avocado, Honey, and Olive Oil Hair Mask
What is it all about?
The avocado contains a lot of vitamins and minerals like Vitamin A that helps in sebum production, Vitamin E that helps in fighting damage free radicals, potassium that reduces hair loss. These are just a few, the use of avocado in hair mask reduces the chances of hair damage and dullness by keeping the hair moisturized. Avocado also contains amino acids that help build keratin, which keeps you away from issues like frizzy hair, split ends and also makes your hair soft and shiny. While Olive oil has oleic acid, which moisturizes your dry and flaky scalp. It contains omega-3 fatty acids that moisturize your hair. This helps turn your dry and brittle hair into soft and manageable. Honey is well known as a natural humectant. This means that when honey is applied to hair, then it attracts moisture from the air and seals it in your hair cuticles. This will keep your hair properly hydrated and conditioned. Hence, you will get rid of hair breakage.
What you'll need?
· 1 Avocado
· 2 Tablespoon Olive Oil
· 3 Tablespoon Honey
How to make?
Mix all ingredients together in a blender. Make sure the mixture is smooth and lump-free. Ensure that you apply the mask on the scalp first and then from the roots to the tip. Focus on the tips. When applied, tie or clip your hair and cover with a shower cap. Keep the mask for at least 40 minutes and then rinse with the help of a mild shampoo. Avoid using a conditioner or a blow dryer.
You May Also Read: 3 Best Turmeric Face Mask To Get Rid Of Dark Spot And Acne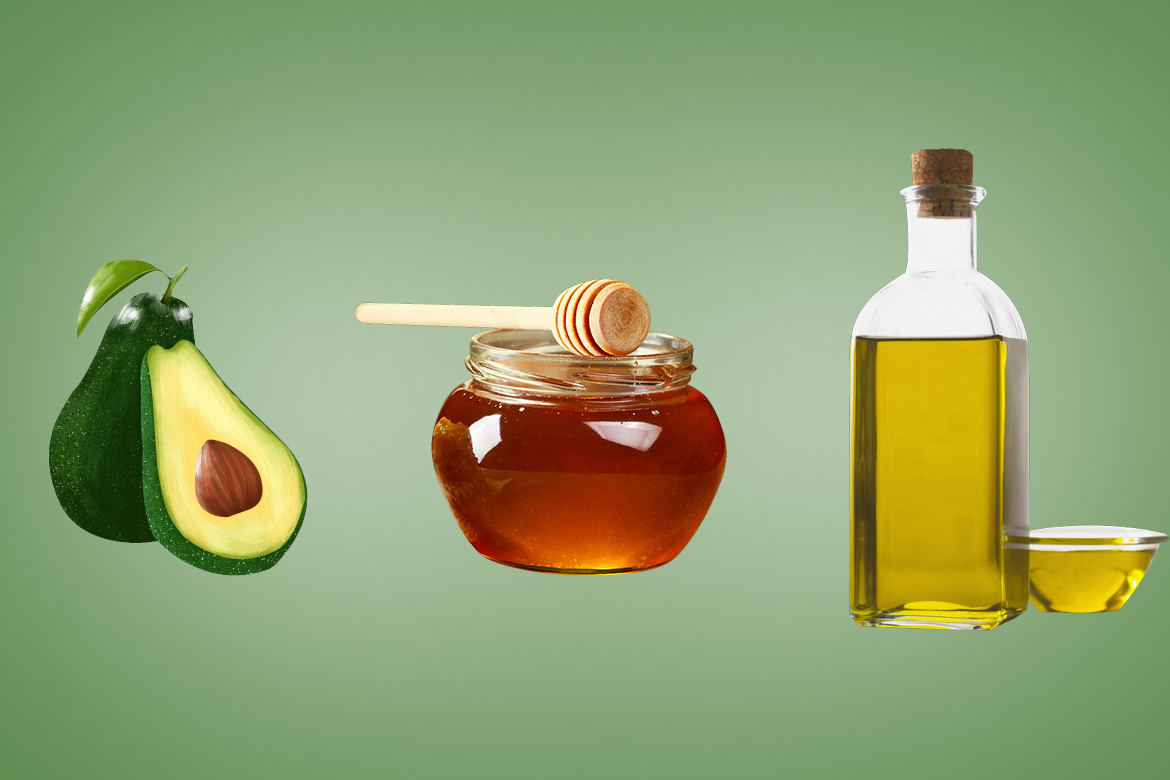 Mayonnaise And Strawberry Hair Mask
What is it all about?
All the masks that we have shared are great for dry hair, what about the few ones who have an oily hair scalp but still wish to have smooth hair. This DIY hair mask is for oily skin people. Strawberries are a god-sent gift for oily hair. This mask balances scalp pH and oil production, tackling greasiness and dandruff. While the mayonnaise has egg and milk in it which makes the hair smooth and shiny.
What you'll need?
· 8 strawberries
· 3 tablespoons mayonnaise
How to make?
Blend the strawberries into a smooth paste. Now, add mayonnaise and blend again into a smooth mixture. Apply this mixture to your hair starting from the roots to the tips. Make sure the hair covered properly. Leave the hair mask for 20 minutes. For better results wrap a warm towel on your head to soak in the mistress and open up the hair follicles. After 20 minutes open up and rinse the mask with a mild sulfate-free shampoo.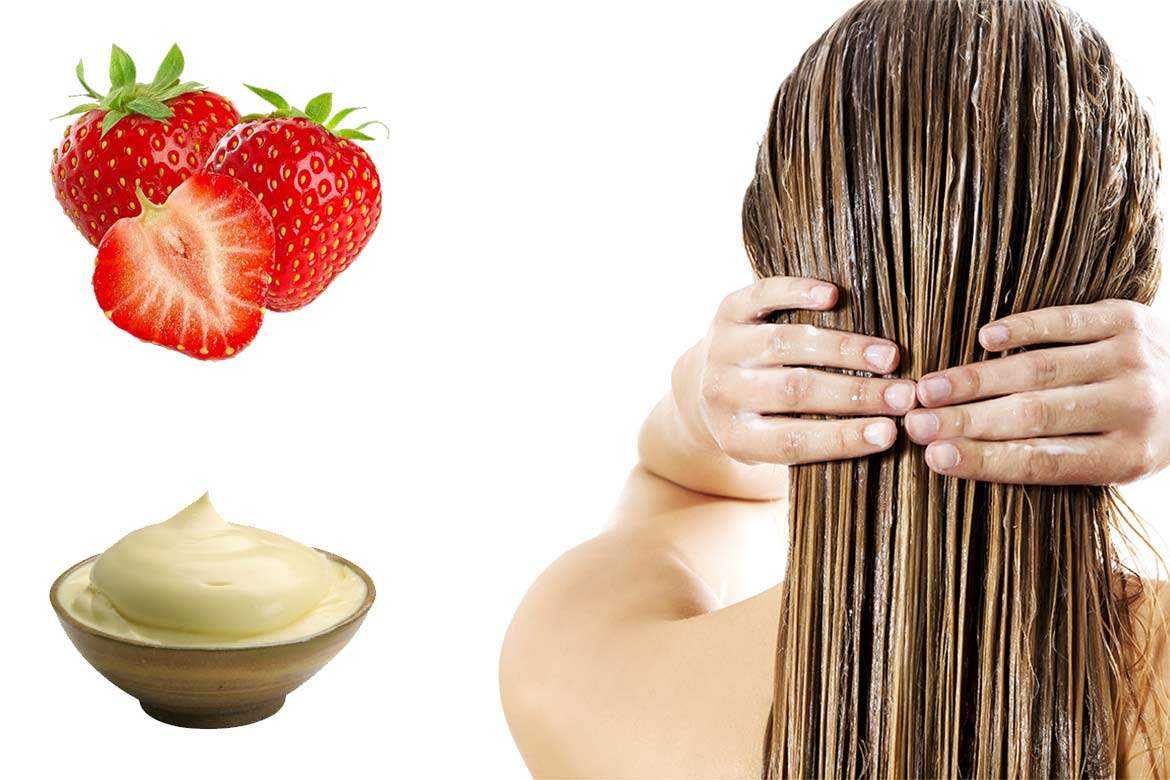 These are our top picks of the natural or the DIY hair masks that you can make at home for smooth hair. Although, there are many other masks using a few ingredients here and there that can do wonders. If you think we have missed some of them. Do share with us by adding them to the comment section below. We would be happy to hear.