Most of us know about the anti-oxidants properties of Green tea, which helps in removing body toxins and losing weight. But did you know that we can use Green tea for our skincare too? Used tea bags help in removing the dark circles. Similarly, green tea helps in many other skin problems.
Treating moles
Moles on the face, neck, waist or back is a common problem. Most of us think that the only solution to these moles is surgery or medical treatment. Although this is not true right. If the problem of moles is not very severe, you can fix them with home remedies like Green tea.
Also read: Try This Boiled Rice Face Pack For A Radiant Skin; Customize According To Your Skin Type
Whenever you drink green tea at your home, enjoy it and keep the tea bag aside for cooling. By the time you will finish your tea, your tea bags will be ready for applying. After this, keep this bag on the mole for 15 to 20 minutes and get relaxed. You have to do this every day twice. Slowly mole will dry and will fall eventually. The reason behind this is that green tea is full of anti-oxidants and works to kill bacteria responsible for the moles.
Prevents skin sagging       
Not only drinking green tea helps in skin toning but applying it directly to the skin help in preventing skin sagging. You can massage your face gently with the green tea used bag. This helps to keep the skin tight and will reduce the size of the pores. The wrinkles caused due to loose skin also disappears gradually.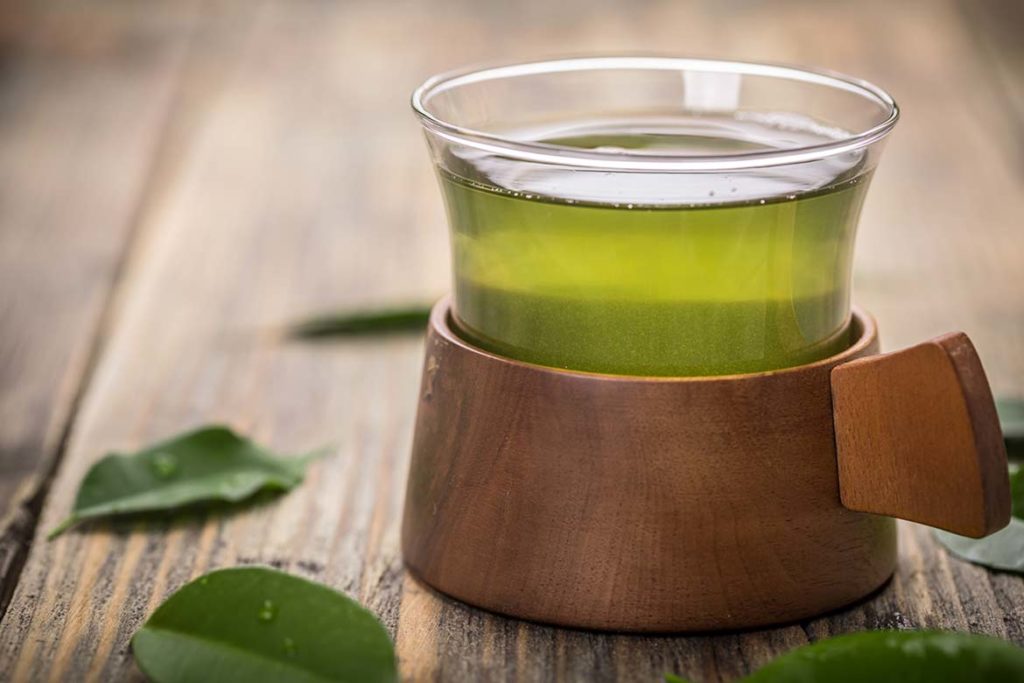 Also read: Try These 5 Natural Cleansers; Apposite To All Skin Types
To remove skin looseness, you can use the Green tea face pack to remove your face's dullness. For this, you can also use the tea inside the bag by tearing it. You can also make a face pack with Green tea powder. Mix green tea powder in gram flour, wheat flour or rice flour and make a face pack with rosewater. The effect of this face pack appears on the skin after a single-use.