Bridesmaids are the ladies you share secrets with, laugh with, and your special day with. It's important for bridesmaids to feel beautiful in their dresses, just as much as the bride should, and to do so they may need to have different styles. Here are some suggestions for best ladies to look great in their dress by knowing the style of dress that will look best on them.
1. If you carry most of your weight in your butt and thighs but smaller up top then a strapless or tank style dress will look best. An A-line skirt and strapless or tank (with narrow straps) dress will also balance out the proportion to create a beautiful hourglass shape.
2. A tall bridesmaid can opt for a streamlined silhouette with subtle detail or a column strapless dress. It looks elegant on a tall figure and doesn't demand attention.
3. A V-neckline dress with narrow straps elongates the body. It is a perfect outfit for petite girls. Lace, mesh or spaghetti strap are light, feminine and won't overpower a petite shape. Strapless almost always works on small shapes as well, just make sure to stay away from any drop waist or seams that cut off at the knees for this will make you look even shorter.
4. For a look reminiscent of the 20's and 30's, you don't have to settle for short skirts and fringe. If you are in love with that old Hollywood style, check out the Godel gown with additional flowing fabric beginning at the knees and dropped waist. This cut is an elegant and sophisticated choice and looks stunning on all body types.
5. For dresses that will pop on the dance floor, choose a wrap dress with a belted waist. The fluttering edge adds a festive party feel, while the pull of the wrap creates the illusion of an hourglass figure on women of any shape or size.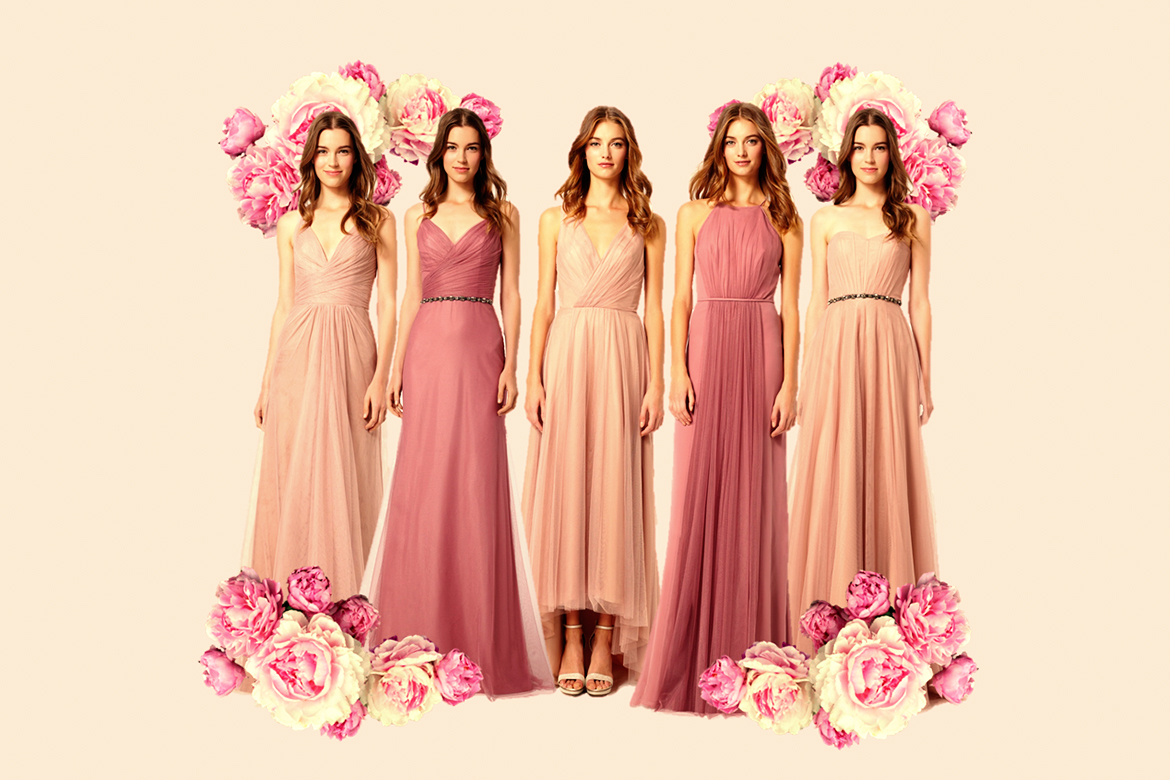 6. If you're having a summer or outdoor wedding, and you are looking for a shorter bridesmaid dress, consider a knee-length midi skirt rather than a skirt. Dresses can lift or flare in different places on different body types, and if a dress comes in too short, it can be difficult as well as expensive, to have it altered. Do your best ladies a favor by choosing a slightly longer, cut.
Outfitting your bridesmaids can be challenging. The key to choosing a flattering bridesmaid gown is to keep it simple with the cuts and necklines. To give the dresses your personal touch, you can play around with textures, fabrics and colors.