Most of the times when you go to the salon, then you will hear the hairdresser telling you to go for keratin treatment. Most of us believe keratin treatment is the only way out to deal with crazy and unruly hair. Before letting anyone touch your hair, you should know that keratin is a protein-rich treatment that is based out of chemicals. So, if you are thinking it is a natural treatment, it is not. It is based on chemicals. And after reading so many reviews on Google and other websites, you will feel that this is the best way out.  We don't say that It wouldn't help. It does help to manage your hair effectively well. However, it needs a lot of hair care after keratin treatment to sustain it. So, if you are have recently taken care of a keratin treatment or planning to take a keratin treatment, then here are a few things you must make sure about hair care after keratin.
What are some must do's for hair care after keratin treatment?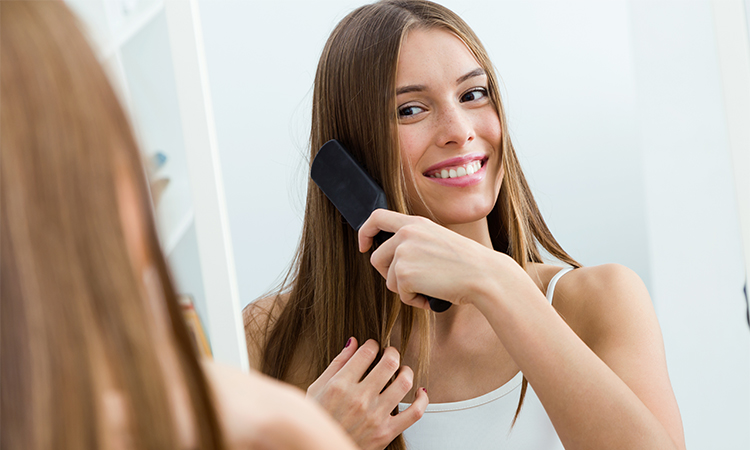 Avoid washing your hair for at least 3 days after the treatment.
Buy a good dry shampoo if you feel like  washing your hair never use regular shampoo to wash within 3 days
Keep your hair open for as long as you can the minimum time is at least today don't cut your hair behind the ear or tie a ponytail this will damage the structure of the hair.  It will create dents in straight hair.
Avoid using heat as a blow dryer or straightener to make it look better.
Never use styling products like gels, hair cream as they can harm the disulfide bonds that are created after a keratin treatment in your newly treated hair.
Always use a sulfate free shampoo this will help you to retain the treatment for long.
Choose shampoos that a specially designed to take care of Keratin treated hair.
Opt for Lanza keratin healing oil for reducing hair fall.
Never use salt-based sprays after keratin treatments.
Use a silk pillow cover for resting or sleeping this will help you keep your hair detangled.
Read More: Having Split Ends? Follow These 10 Tips To End Split Ends