There are times when you get a little jealous of friends who have thick and bouncy hair. Everyone hates thin, flat, limp hair, so how can we help. The next thing we do is go to the store or any beauty website and select the products that can do the task. But, is it the answer to the problem. Although, it can help for a bit. But, if you are looking for a long time answer then you need some smart tips that can help.
You May Also Read: 7 Natural Hairmask For Smooth And Long Hair
Choose the right products for hair:
Have you been using a nourishing or clarifying shampoo for long and wishing for long and bouncy hair then you are doing it all wrong? If you need bouncy hair then what you need is to get the right hair care products. Try investing in a good picking a thickening or volumizing shampoo and conditioner. They help in taking care of your limp and thin hair. Even better if you can use styling tools to create volume, thickness, and texture. When you opt for a volumizing or thickening shampoo and conditioner, they have been added with fewer ingredients that do not weigh the hair down. They are helpful to solve the problem until the next wash is due but it is not a long term answer although. Some of the good ones are blunt Full On Volume Shampoo, Kiehl's Rice And Wheat Volumizing Shampoo and Dove Rejuvenated Volume Shampoo.
You May Also Read: Nykaa Or Purplle- Which Site Is Perfect Destination For Makeup – Beauty Products?
Cut hair at your shoulders or above:
Longer and thicker hair are entirely different things. They are both different. Sometimes people use them interchangeably but that's not true the idea is to make the hair look heavy. So, the simplest way is to cut the hair over the shoulder. If you have thin hair, a simple way of making it look fuller is to cut it short to medium length. Long bobs look wonderful on the hair.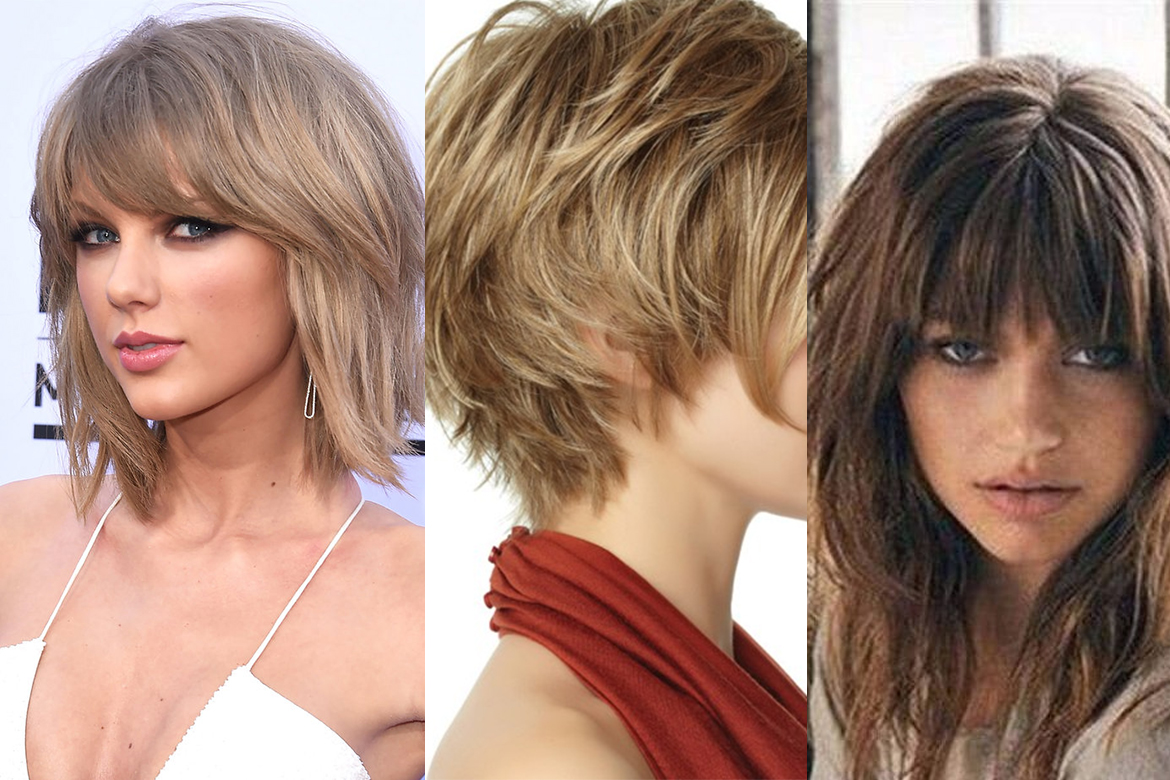 Blowdry your hair right:
Blowdrying is the most simple way to add volume to the hair. It makes the hair look fuller easily. Start by applying some super cool hair products like Tea Tree Lemon Sage Thickening Spray and Extra-Body Daily Boost, which add to the fullness of the hair. For even better results opt for a round brush on damp hair while blow-drying. Start at the nape of your neck and working your way up to the crown. If you do not have a round brush, the other smart way is to hold the section of hair up as you blow-dry. You can even turn your head down while blow-drying for some volume. Although the results won't be as smooth or polished. Always dry your roots in the opposite direction for an extra boost
You May Also Read: 10 Simple Natural DIY Hairmasks For Hair Loss.
Learn the art of backcombing:
Backcombing is the most simple thing that you can use. It should be your art. It is the easiest way to add volume. The trick is to learn it the right way. You need to make sure that you have a good brush, which is tailored for backcombing. Look for a brush that has boar bristles and a pintail handle. Section the hair in small sections starting from the crown area. Never matte your hair while backcombing. Once it's combed, begin to push the hair back towards your scalp in the singular, fluid movements. Use hairspray for the section to hold.
You May Also Read: Magnetic lashes – Are They As Amazing As They Seem?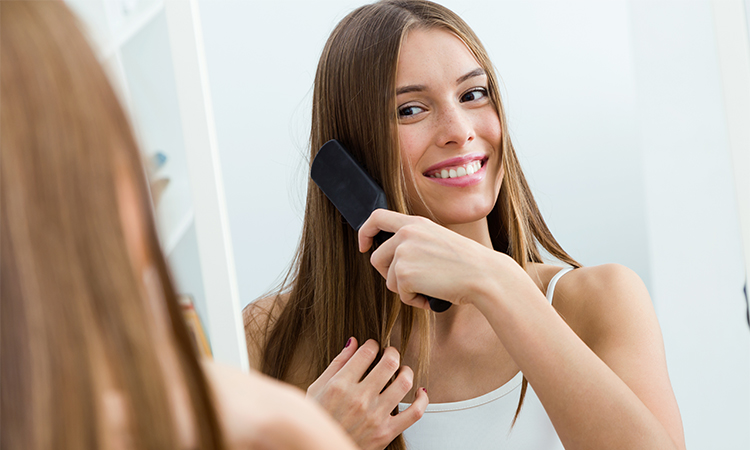 Try the dry shampoo in a better way:
Dry shampoo is a boom for anyone who has been looking for cleaning the hair in a short time. When you spray the dry shampoo it does not only give you clean hair but also offers an instant boost of volume. The dry shampoo contains ingredients like minerals and scratches that reduce the friction between the hair follicles and soaks in all the oil making your hair look voluminous.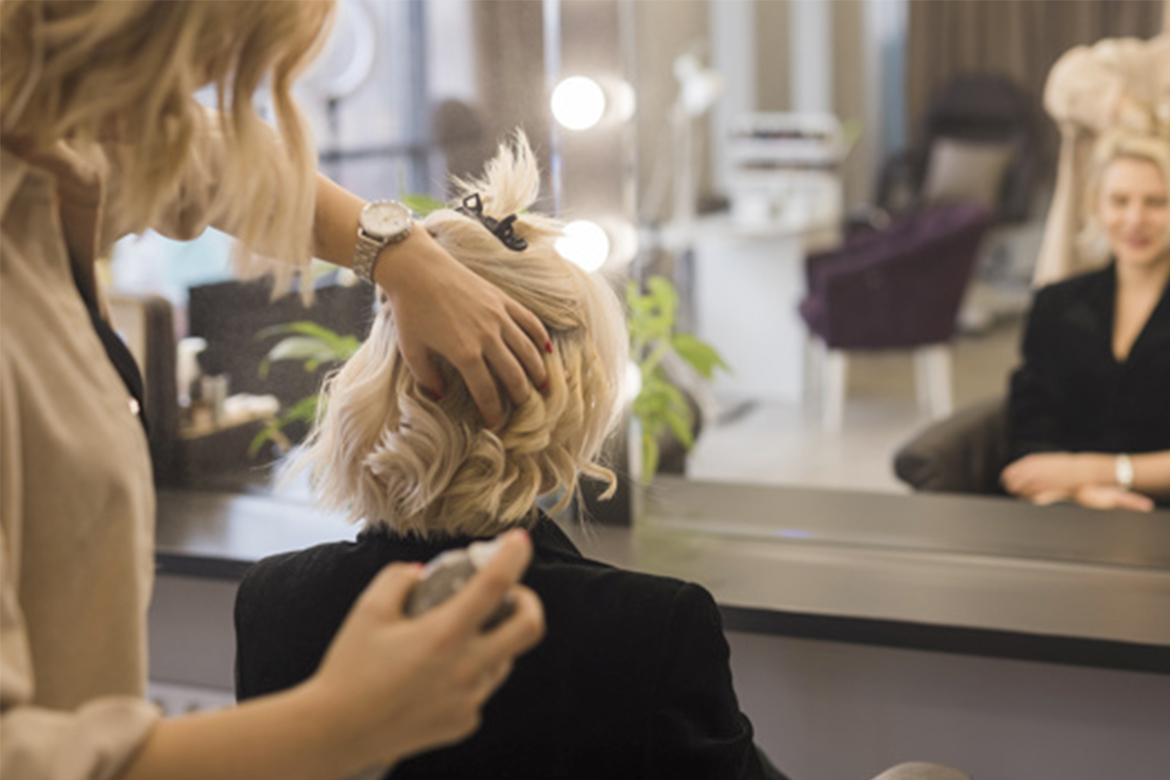 Follow basic rules of maintaining hair:
Great looking hair isn't possible without maintaining a good hair care routine. If you are longing for thicker and fuller hair make sure you reduce the use of heat styling tools and refrain from using too much conditioner inc once you are done with the shampoo. Also, if you are bound to use the heat styling stuff, you need to make use of a heat protectant spray first for saving the hair strands from the chemicals and the what. Als, make sure that you don't over-wash your hair, in fact, it's better to opt for a dry shampoo. Use less of super-tight hairstyles and heat tools as often as possible!
You May Also Read: DIY Pedicure You Need To Try For Soft Feet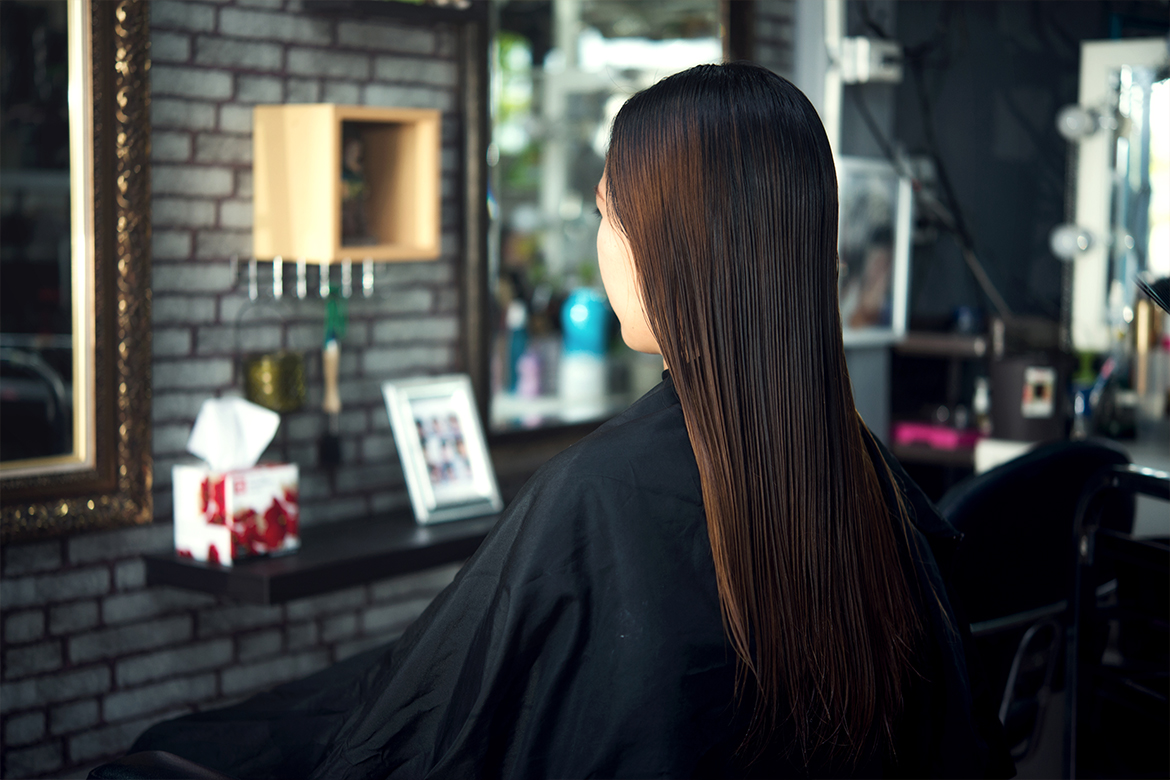 Try highlighting your hair:
If you're one of those who love to experiment, then a simple way is to open up for hair colouring. Highlighting hair is a simple way of making your look fuller. When you highlight the hair it adds to the depth of the strands. It gives your mane measurement, which creates the illusion of fuller locks. Instead of the single tone hair look for flattering highlights that are going to pump up your face.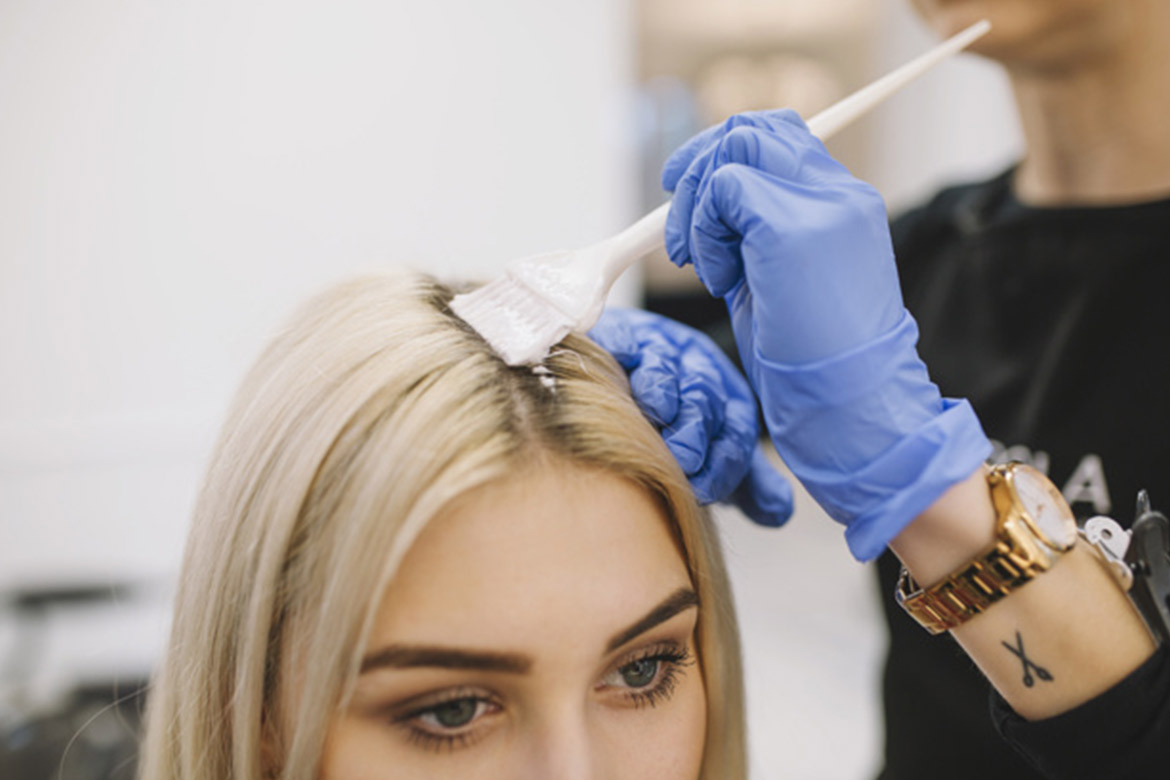 Add colour to the scalp:
Another smart way of making your hair look fuller is to cover up your scalp with colour. The more scalp you show the thinner your hair will look. All you need to do is to fill some eyeshadow or a colouring spray. Keep it almost 10 inches from your scalp and spray it onto your roots. A few seconds later there will be no roots and you will have fuller looking hair to impress people.
You May Also Read: Fed Up Of Dark Spots: Follow This Simple Skin Care Routine for Best Results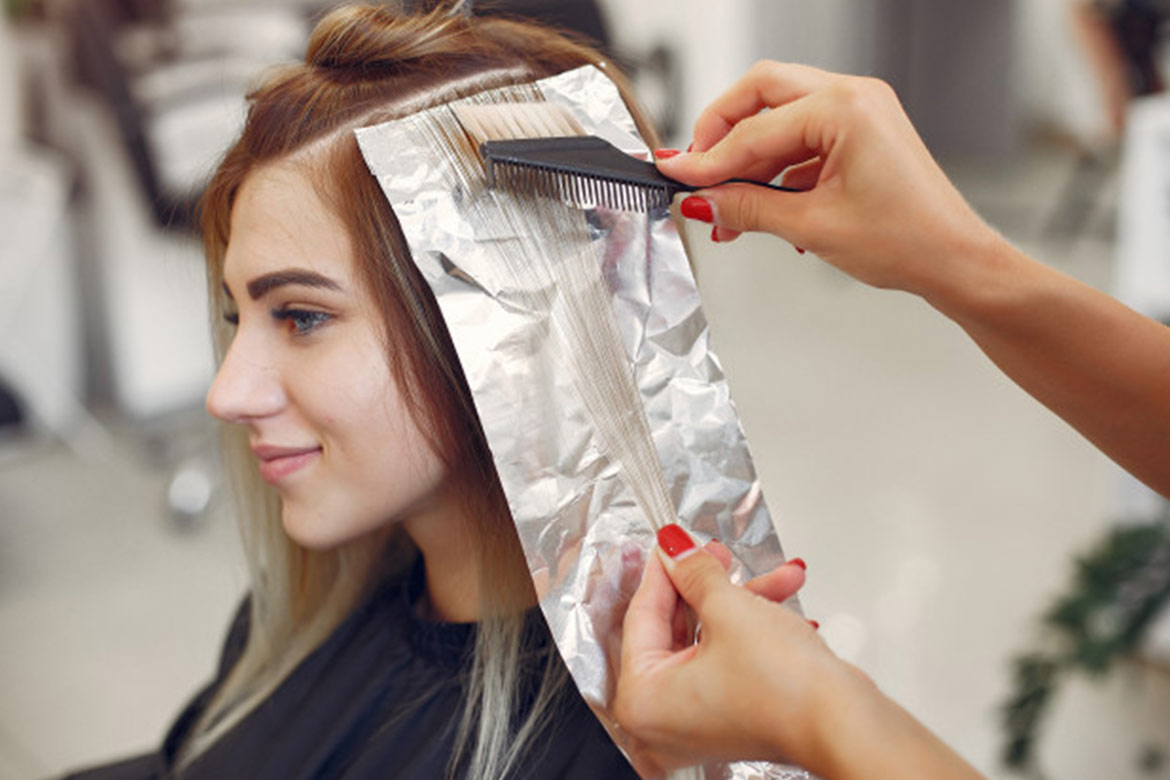 Change the parting:
Bored with your usual centre parting, a simple way of having a look of voluminous hair is by parting it to the sides. A deep side parting is a great way to make your thin mane look fuller. While middle parting looks conventional, the side parting makes you look trendy and elegant at the same time. If you're a bit anxious about changing the parting, why not just do a smaller one to start, then when you're happy, sweep that hair fully to one side.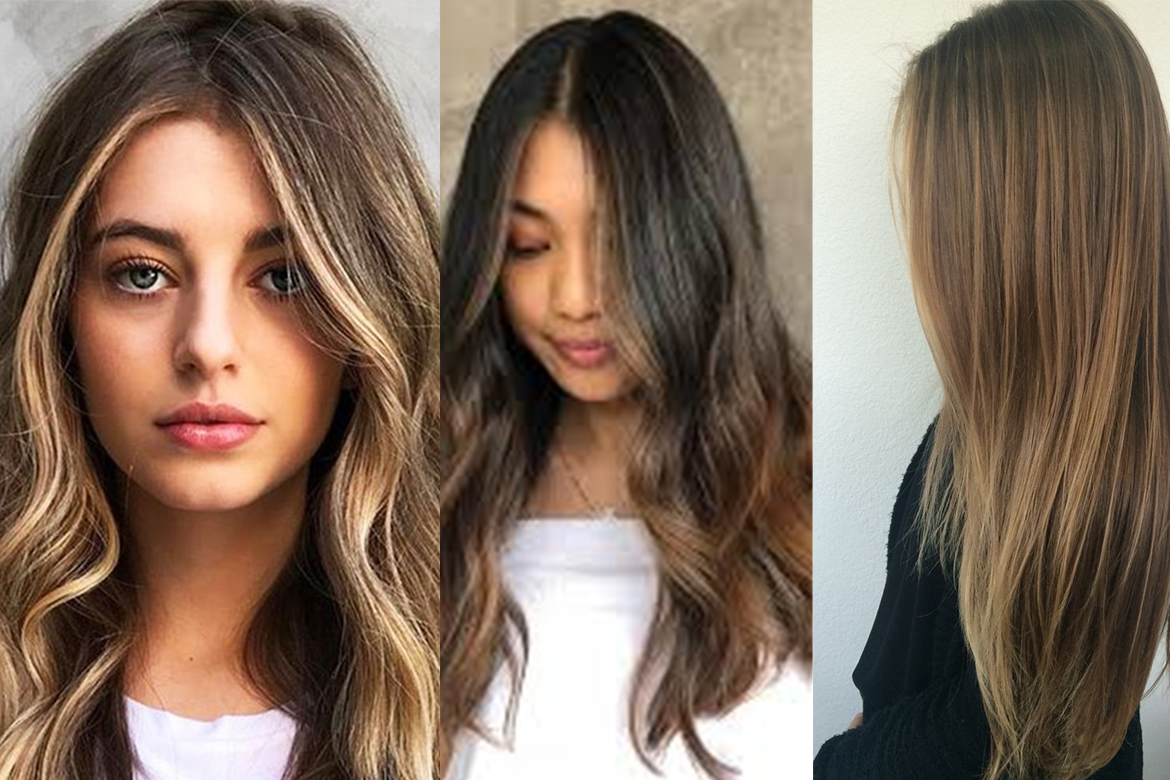 These are some of the simple ways that can make your hair look fuller without much of a hassle. If you know some other better ways do share with us by commenting in the section below, we would be happy to hear.