When a woman gets pregnant, everyone starts advising her about what to eat during the pregnancy period and what to avoid on bases of their experience and research.
Nutrition is important for child growth. The health, intelligence and physical appearance of the child will depend upon the lifestyle and the type of diet a woman takes during her pregnancy. It has been noticed that the consumption of fruits during pregnancy can result in a healthy and intelligent child. Hence, a woman and her partner must know about the different types of fruits or diet tips that should be taken during pregnancy.
You May Also Read: Fed Up Of Dark Spots: Follow This Simple Skin Care Routine for…
The doctors recommend taking Vitamin D, folic acid, and iron supplements during pregnancy. The foods consumed are likely to affect the baby's cognitive development. Baby's cognitive development begins from inside the womb and if you want to raise an intelligent kid with a high IQ, do follow the following tips. Here are the top foods that are highly recommended for pregnant women.
Oranges
They are an excellent source of water, folate and vitamin C. It keeps a person healthy and hydrated. Oranges are a rich source of vitamin C. Hence, they are recommended during pregnancy. Vitamin C helps in the better growth of the child. It improves the skin tone of the mother and the baby. You must consume at least 2 oranges a day that will fulfil the requirement of Vitamin C.
You May Also Read: 12 Makeup Looks You Need To Know For The New Year 2020
Coconut
The white part of the coconut is known as coconut kernel which is known to be healthy for a pregnant woman and her child. Eating kernel during the pregnancy could help her to get a cute child. Coconut also has other features that are useful for a woman during her pregnancy. It treats heartburn, boosts immunity, acts against dehydration and constipation.
Grapes
Alpha Hydroxy Acid (AHA) is present in the grapes and the grapes juice. Due to the presence of AHA, the skin of the becomes glowing and shining. There are various other uses of grapes and grapes juice. It helps to curb acidity, constipation, swelling, and cramping.
You May Also Read: Festive Beauty Trends You Would Want To Follow This Season
Avocado
They have plenty of fibre, Vitamin C, E, K, potassium, vitamin B, copper, and monosaturated fatty acids. The presence of vitamin C in avocados helps to achieve glowing and shining skin. Apart from giving a better skin tone, avocado also helps in giving relief from leg cramps that is a common symptom during the pregnancy. Avocados provide energy to the body that helps in the better movements of the body parts during pregnancy.
Also Read: What To Do Before Your Baby Arrives In This World? – How To Get Prepared For Both Pregnancy And Parenting Support?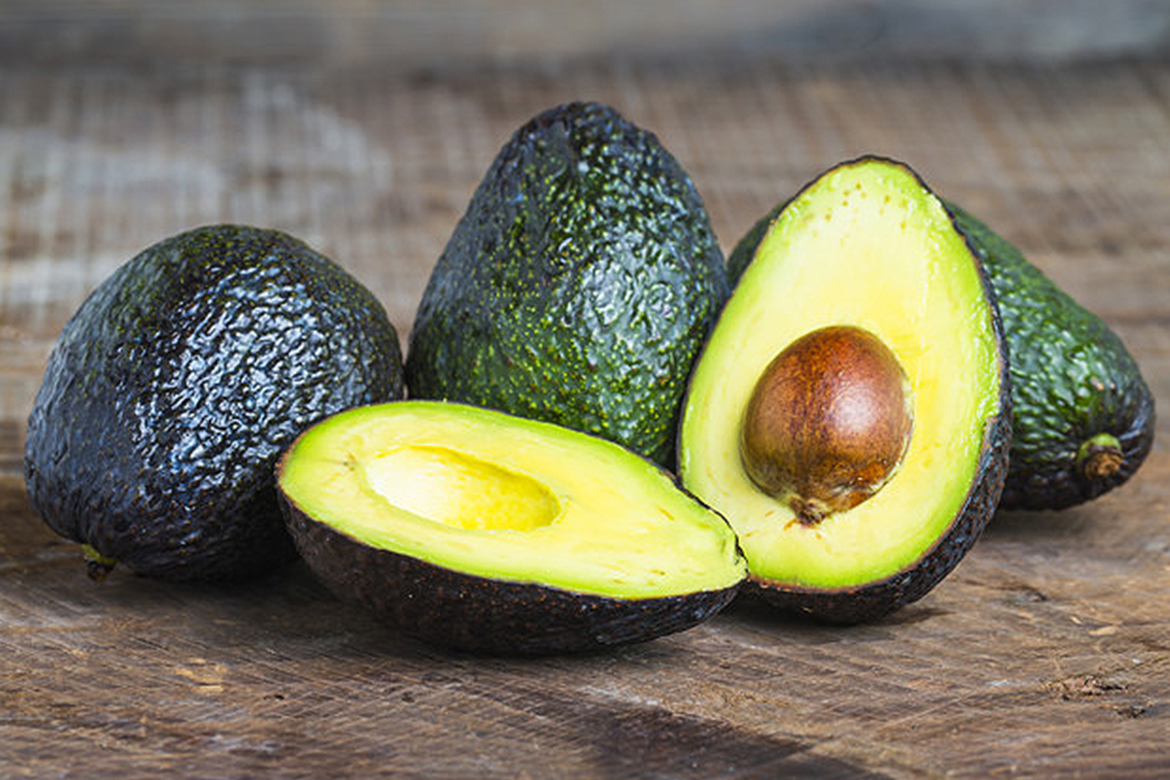 Guava
Guava is an excellent fruit to eat during pregnancy. It is a rich source of polyphenols, vitamin E and C, folate, isoflavonoids, and carotenoids. Guava is an ideal food for a woman during pregnancy because it has a varied combination of different types of nutrients. The vitamin C and folate present in Guava helps in providing a fair skin tone to the babies of the women during pregnancy. It helps in muscles relaxation, curbing constipation and digestion.
You May Also Read: Easy Winter Hairstyle To Create a Statement
Grapefruit
It is a rich source of folic acid. Hence, it is recommended for a pregnant woman. Folic acid reduces the risk of giving autistic childbirth by 40%. This fruit is important for a pregnant woman.
Pomegranate
It is a rich source of calcium, folate, vitamin K, protein, iron, and fibre. It helps to provide glowing and shining skin to the baby and is recommended for pregnant women. It also maintains the level of haemoglobin. It is a good source of energy. It prevents iron deficiency. The vitamin K present in pomegranate help in maintaining the healthy bones of the baby. 
Also Read:Some Useful Tips For Pregnancy And Parenting Support Beforehand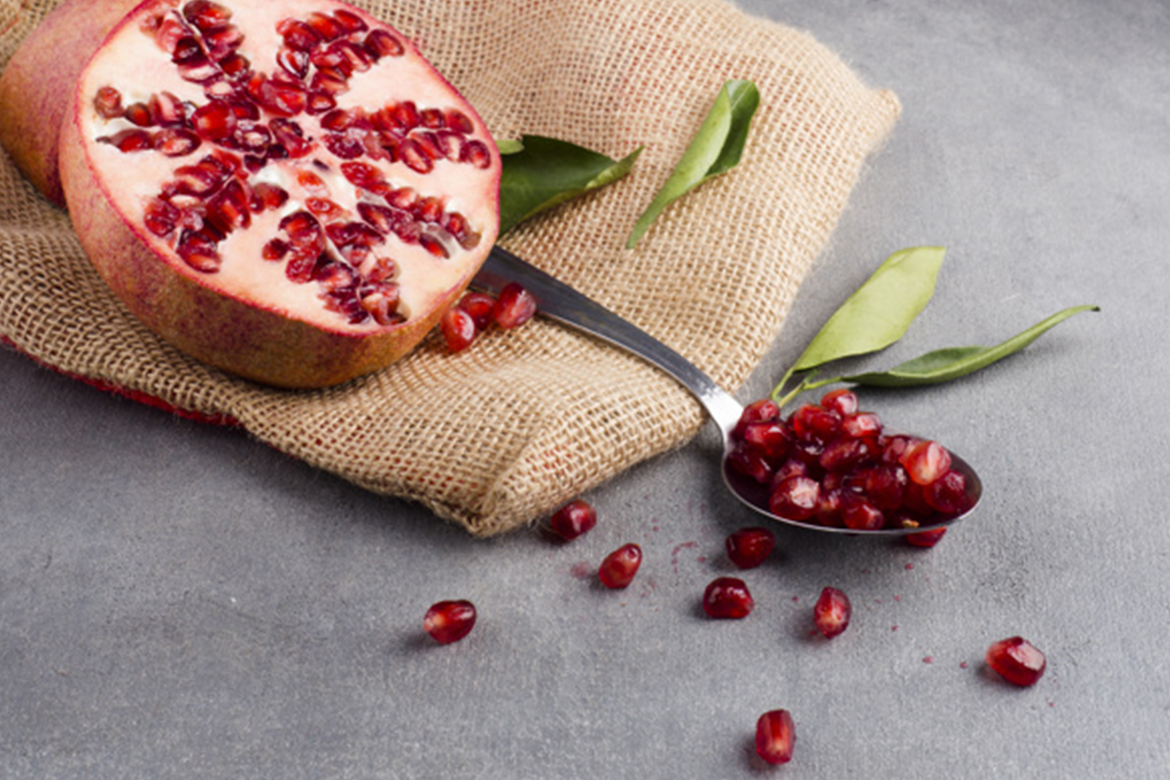 Berries
They are packed with water, carbs, vitamin C, fibre and antioxidants. The high amounts of vitamin C helps the body to absorb iron. Vitamin C is important for skin health and immune function. Berries have a low glycemic index value. Berries contain water and fibre. They provide flavour and nutrition with few calories.
You May Also Read: 3 Best Turmeric Face Mask To Get Rid Of Dark Spot And…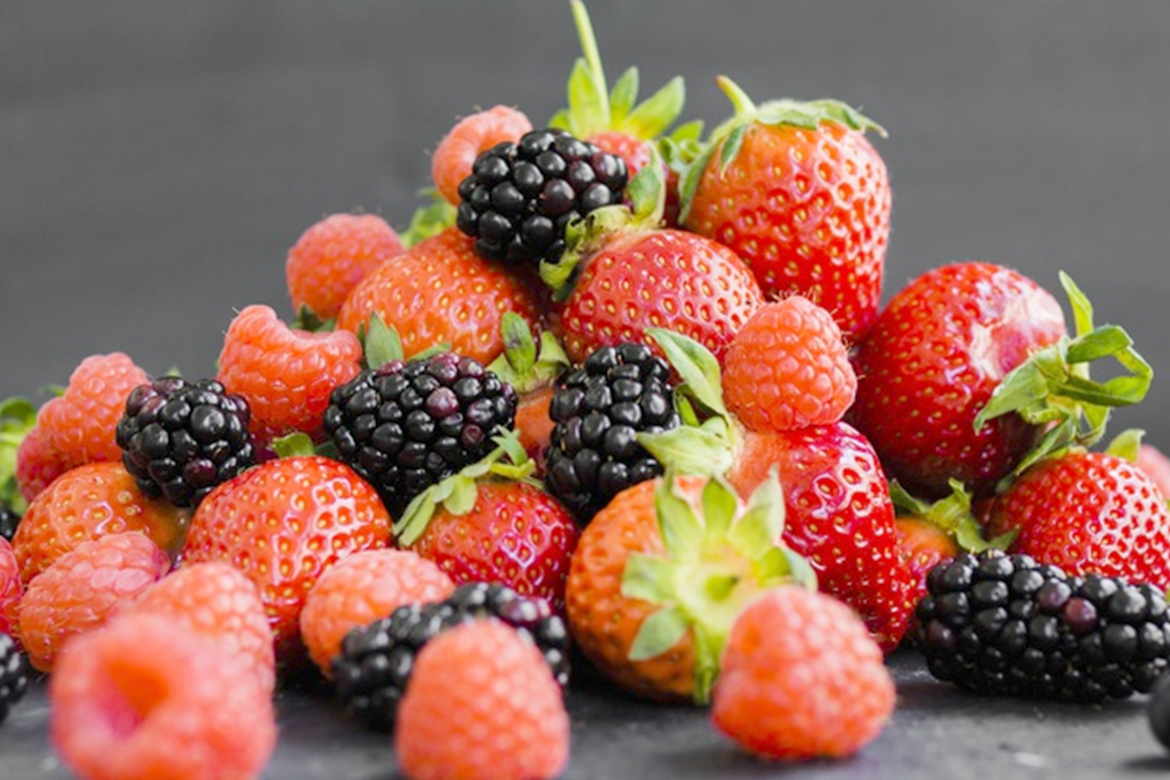 Diet tips for pregnant women
Monitor your food. Choose fresh and organic foods during pregnancy.

Avoid processed foods, sugary food, preserved food, flavoured food, alcohol, smoking, and anything that contributes to an unhealthy lifestyle.

Avoid raw meat, fish with mercury, raw shellfish and caffeine. These increase the chances of the contamination, thereby leading to complications and/or a miscarriage.

Wash the fruits and vegetables. Germs can enter the flesh of the fruits when they're being cut which may cause trouble for pregnant woman and her child.

To increase the intake of fruits and veggies, include it in other meals. Chop the veggies and add them to breakfast or a bowl of oatmeal or porridge. There are several ways to incorporate fruits into your daily meals. Never substitute fruit juices for the fresh fruits.

Take supplements to meet the daily intake of iron, Vitamin D, and folic acid. Consult a doctor for accurate dosages. Make sure to follow these tips and include these foods in your diet to ensure the baby's healthy brain development.

Food consumed during pregnancy affects the overall well-being of the pregnant woman and her child. It may also affect the health and development of the unborn baby. To meet calorie and nutrient needs, it's important to choose nutrient-dense, healthy food. Healthy weight gain during pregnancy is normal.