When it comes to the kitchen, we have no fancy ideas about kitchen decor.  So, Is kitchen decor only limited to having some kitchen stickers or some lights will work for most of us. We do not pay much heed to how the kitchen decor looks like. So, if you are one of those who like the peppy and lively kitchen then there are some items that you must have in your kitchen t make it look great. So here in this article, we will give you some essentials that you must have in your kitchen decor.
Paris Wall Clock:
Well, a clock is the most unspoken essential that a kitchen must-have. There are many designs and styles of wall clocks available. If you like a traditional one, you must have one of these in your kitchen. Theis Paris Wall Clock makes it easy to catch hold of the time and adds a  Parisian charm and style to your home. Even the best part about this clock is that no two cocks are the same. You can buy this from the following link:
You May Also Like: 10 Reasons Why Fly Ash Or AAC Blocks Have Become A Popular Choice For Home Decor And Building?
French Bottle Drying Racks: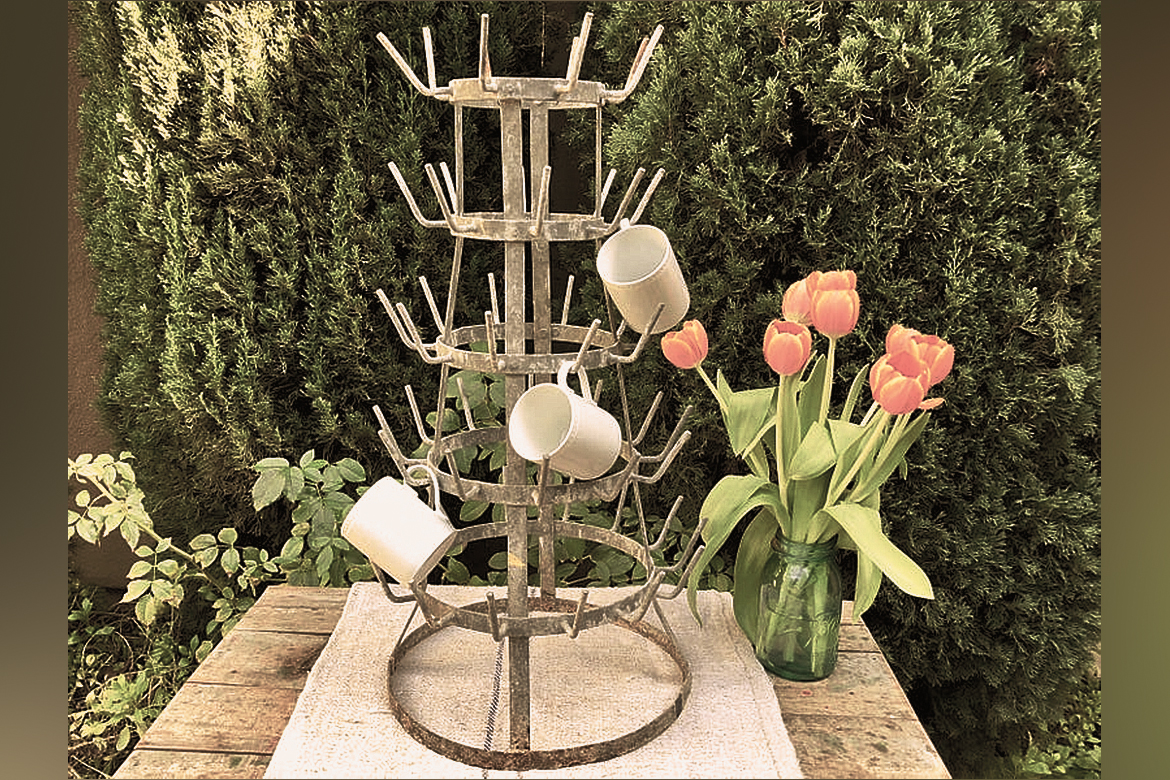 As the name suggests, it was used for bottle drying earlier. But, now it has been used in kitchens for decor and use as well. These drying racks are great to hold your coffee mugs if you are looking for making it a little more innovative you can decorate the racks with your favorite herbs. You can buy this from the following link:
Coaster Holders:
Coasters help in the kitchen undoubtedly, when you have a coaster holder you have the tool to cover your glasses and cups anytime you want. So, it's best to invest in a coaster holder. You should invest in one which holds at least 12 coasters at one go because you can frequently need them. You can check this cute one on Amazon.com. Here is the link:
You May Also Like: Common Living Room Decor Mistakes We Make With Choosing The Sofa
Spice Jar Sets Revolving: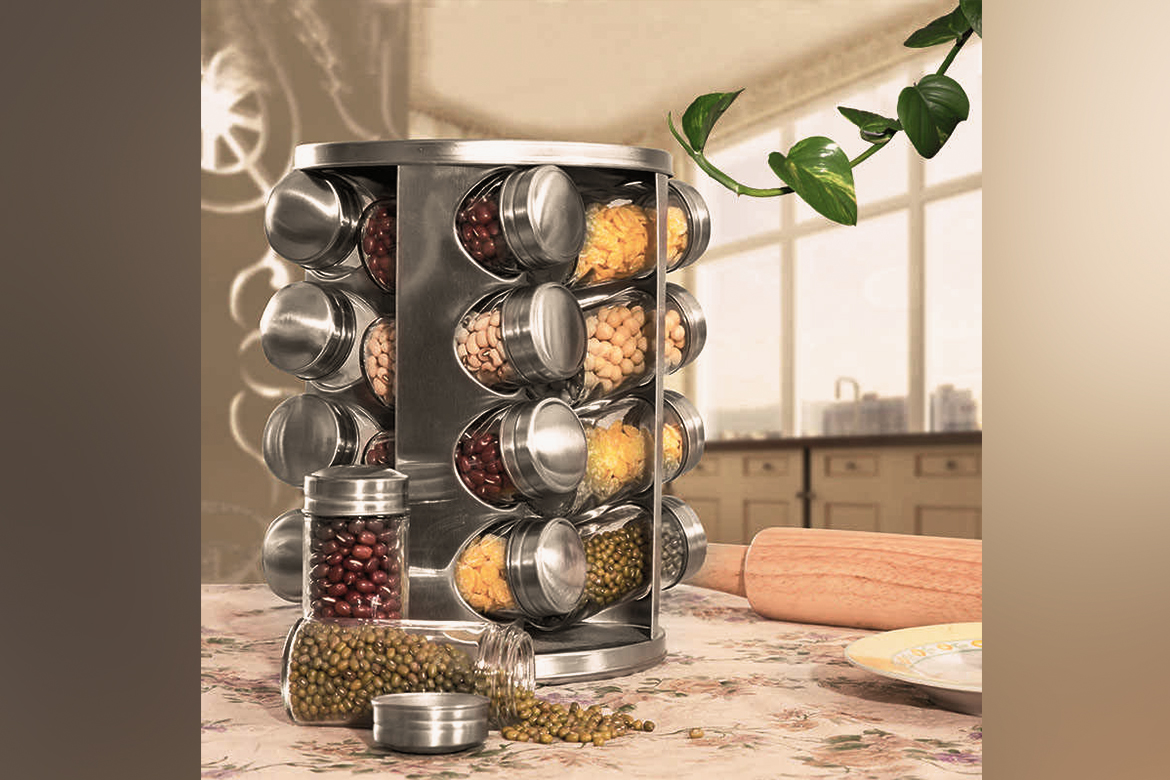 A kitchen looks stylish when you have a revolving spice jar set on the countertop. Even better than stylish you have everything just around the corner when and where you need it. All you need to do is to just replenish the spices when they get over. A colorful and stylish set on the table adds contrast to the usual and boring tabletop. You can buy it from Amazon.in
Ceramic Jars:
When you buy ceramic jars, they add a lot of grace and utility to the kitchen. Well, you can store your pickles, lentils, rice and a lot of other stuff in them. If you just like to keep them a showpiece, they work well with that also. You can check the ceramic boxes at Amazon.in
You May Also Like: Home Decor Basics: Best Kitchen Layouts For Apartments