Saddlebag fat is mostly appearing more in women rather than men due to having a larger pelvis. Hormones derive the deposition of the fat around the pelvis, buttocks, and thighs and the fat deposits in the outer thighs, commonly know as saddlebags are quite difficult to remove. The region can be hereditary. Women's get fatty around abdominal, thigh, butt and hip region due to the female hormone estrogen. This can be more during pregnancy.
Unfortunately, this is a hard area of the body to get rid of fat, so it will take a lot of work on your part to actually start seeing results fast. If you want to get rid of saddlebags fast, it's important to choose some specific exercise which targets these areas fast and help to remove fat quickly.
Sidesaddle leg lifts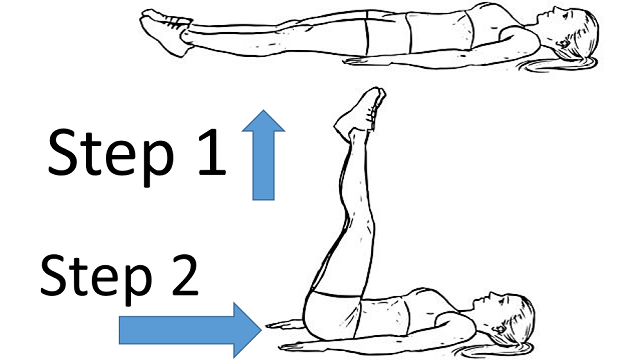 Stand with your feet shoulder-width apart, hands behind your head, and elbows out to the sides. Bend your knees and sit back as far as you can. Push back to start, then kick your right leg in front of you, foot flexed. That's one rep. Repeat, kicking with your left leg, and continue alternating.
Side-lying leg raises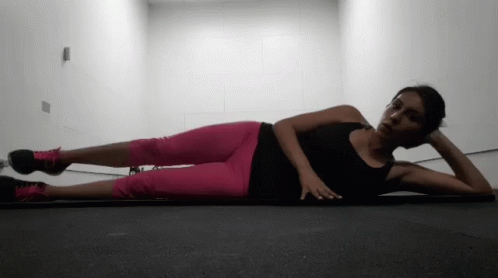 start by lying down on your side, with your head propped up on your bottom arm. Slowly raise your upper leg straight up, being careful to keep your hips aligned. Lower your leg and repeat. Aim for 3 sets of 15 for each leg.
Inner thigh leg lifts

Begin by lying on your right side, arm folded and placed directly underneath the shoulder. Bottom leg should be extended out straight and the top leg crossed over the leg on the bottom. Raise the extended leg up and down. Aim for 3 sets of 12-15 per leg.
Grasshopper Beats

Lie facedown on the floor with your neck in alignment so that your forehead rests on your crossed arms. Brace your core muscles by contracting as if someone were about to punch you in your tummy. Contract your butt muscles and lift your legs four to six inches off the ground, keeping them separated. Bring your feet toward each other and press them together, squeezing with your butt and inner thigh muscles. Open your feet back to the starting position. That's one rep. Repeat this movement, keeping your feet up, for a total of 20 reps. Rest for 30 seconds, then repeat two more times for a total of three sets.
Step Ups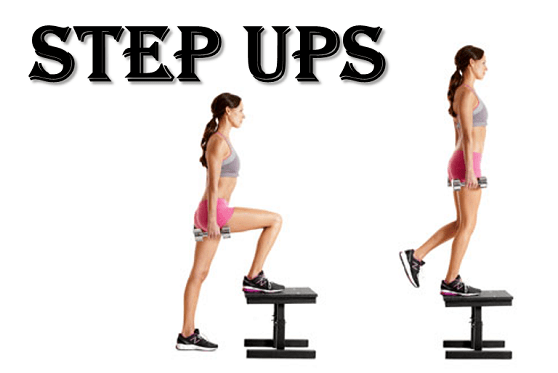 Place your right foot onto the small bench. Press through your right heel as you step onto the bench, bringing your left foot to meet your left so you are standing on the bench. Return to the starting position by stepping down with the right foot, then the left so both feet are on the floor. Complete 15 steps leading with the left and right foot with three sets. Keep your body and back as straight as possible through out the exercise to minimize stress on the lower back and the maximize the efforts of the legs.
Reported by: Dr. Himani