Fashion has its own mysterious ways, constantly changing and always evolving. Some trends turn to dust while some rise from the ashes like the phoenix again and again.Whether it's the LBD or just a plain white T with a smart blazer, fashion is all about comfort with style. Fashion outfits might seem outlandish but they can be most comfortable.
Here are some of the top fashion outfits to wear this fashion season: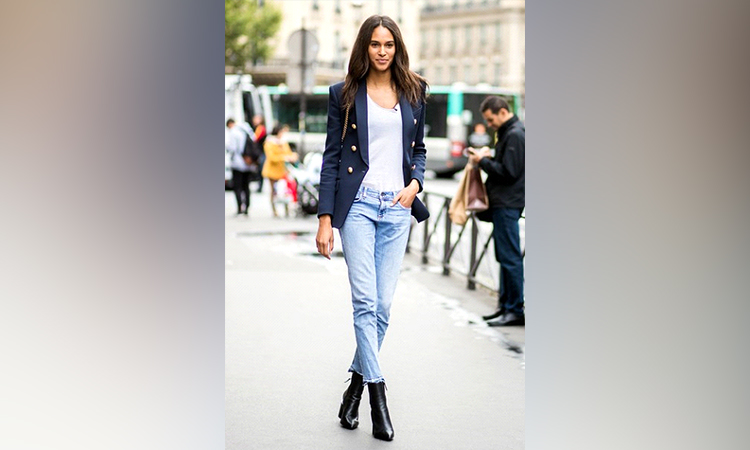 A Plain white Tee is the most versatile. Couple it with a skirt or jeans or a slip dress, it easily is the most easiest to wear.

Ballet flats – Apart from being comfortable these look very chic and can be used to dress up your jeans or a cocktail dress. It's dressy yet simple.

A good looking blazer is a must for any fashion outfit. It can transform any outfit into the perfect workwear dress and can get you party-ready in minutes with a cocktail dress.

Slip-on sneakers are a must on any wardrobe. They look sleek and makes your outfit look super cool. They are most comfortable to walk and are very classy too.

Striped T-shirt coupled with skinny jeans or skirt can give a definitive edge to your look. You can mix it with solids, florals, plaids, or other striped separates and it never fails to impress.

The LBD is not the only thing to possess…. Grab hold of a black trouser to define your fashion style. Pair it with a smart shirt or Tee and sway the world with the oomph factor.

Pumps will never go out of fashion and have to be a part of your wardrobe. Whether for work or a party later pumps can add glitz to any outfit.

Dark wash denim is the most important fashion outfits. The cool chic look can be switched to a lazy boy casual look in seconds with dark wash denim. Pair it with sneakers or pumps to get the fashion quotient real high.
Fashion outfits can be many but these fashion staples always remain and need to be added to your wardrobe at any cost.
Read More: Wedding Gowns For You To Glitter On Your Wedding