In every kitchen baking soda, presence is important due to its uses. Baking soda widely used in baking due to leavening properties. In its natural form, baking soda is known as nahcolite, which is part of the natural mineral natron. Natron, which contains large amounts of sodium bicarbonate, has been used since ancient times. Aside from cooking, baking soda has a variety of additional household uses and health benefits.
Here we are going to tell you many uses of baking soda in an effective way: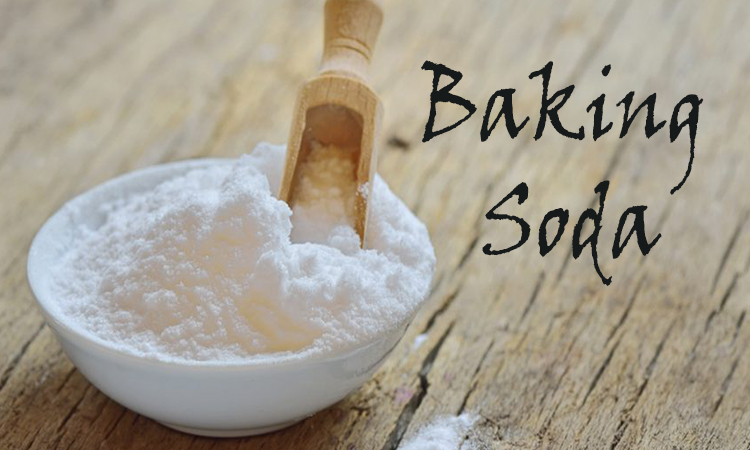 Fresh your breath: Mix 1 tsp of baking soda in a glass of water. Swish, spit and rinse. Easy mouthwash that neutralizes odors.
Use as toothpaste: You can use it as a natural toothpaste. So just dip your toothbrush with toothpaste into baking soda for an extra boost.
Deodorant: Sweat only gains an odor after it is broken down by bacteria in your armpits. These bacteria convert your sweat into acidic waste products that give sweat its odor. Baking soda can eliminate the smell of sweat by making the odors less acidic. Try putting baking soda onto your armpits and you may notice the difference.
Remove your sweet desire: If you crave sweets, rinse your mouth with one-teaspoon baking soda dissolved in a glass of warm water. Don't swallow the mixture; spit it out. Your craving should disappear instantly.
Use with your shampoo: Sprinkle a small amount of baking soda in your palm along with your favorite shampoo. Apply and rinse as usual. Baking soda helps remove the residue from styling products, leaving your hair cleaner and more manageable.
Use as hand cleanser: Mix three parts baking soda with one part of water to make a natural hand cleanser that will scrub away dirt and neutralize odors.
Give breath your feet: Add 3 tablespoons of baking soda in a tub of warm water and soak feet. Gently scrub and wash with fresh water.