Planning your wedding can be exhausting but what awaits is a relaxing and fun-filled vacation with your loved one. It is not like any other trip you have experienced before, so you need to make sure everything is perfect and flawless.
The kind of outfits you need to pack with you will depend upon the places you will be visiting. You will need a different look for beaches, city tours, parties and formal dining. Stuffing your suitcase with tens of clothes and excess baggage will create an additional hassle for you. So make sure you travel light and plan your outfits smartly. That is exactly what we are here to help you with so read on!
1. If you are going to a beach destination pr mountains beachwear is quite obvious! The waterfalls and the tiny lakes in mountains deserve beachwear. If you can find a secluded place and you feel a little adventurous, you could go skinny dipping. So don't forget to include this outfit.
2. If you want to look chic and stylish yet hassle-free and comfortable, choose flowy fabrics, comfort lengths and easy to manage cuts and styles. Pick pastel and flowery designs for day wear and deeper tones with slight embellishments for evening wear.
3. Choose comfortable dresses like pajamas, long skirts, tops and t-shirts, gown. Of course, choose these according to your destination's weather. Loungewear for a cooler location can mean carrying a Poncho or over-sized cardigan.
4. From slip-on to resort wear and cotton summer outfits, pair it with a suitable set of accessories and bring them all together with a sense of carrying the look well.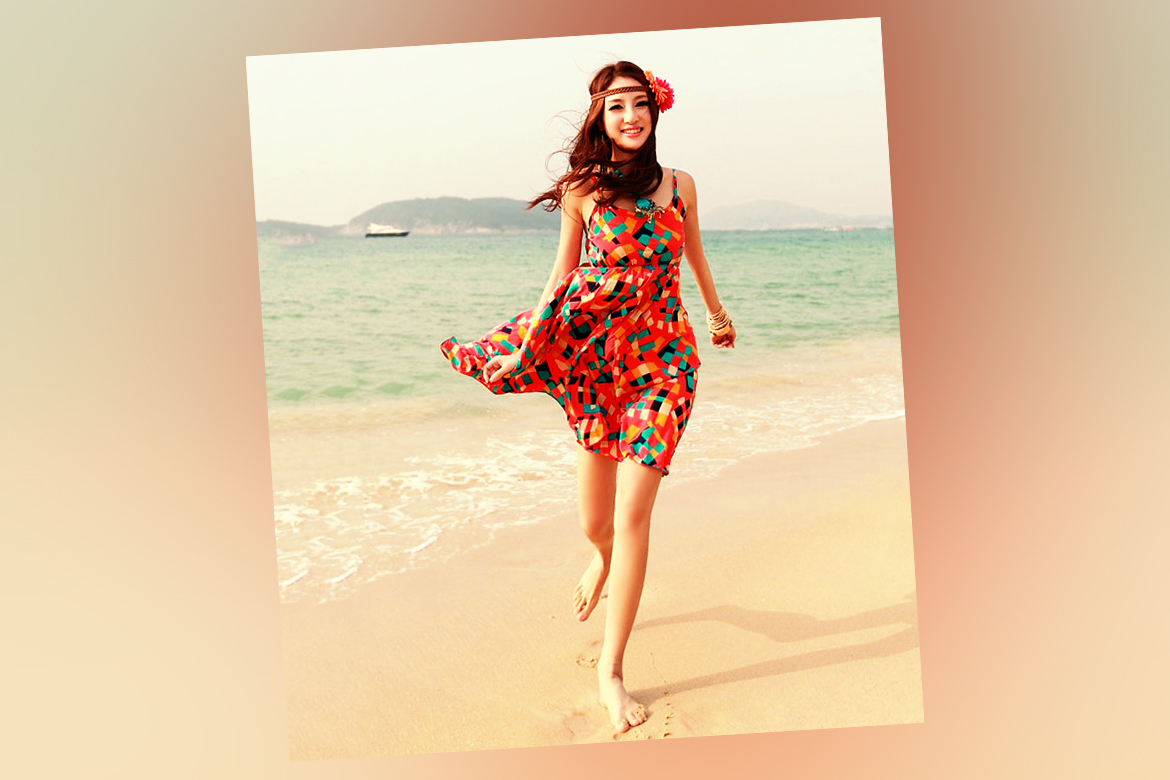 5. The all-purpose shorts should be a part of the honeymoon dresses you choose to pack for your first vacay. Pick a pair that fits right in all places.
6. Kaftan is one of the most underrated yet versatile outfits which suits most of the body types. For women who are not comfortable in experimenting with something figure-hugging, a gorgeous kaftan is 'the' piece. It is one of the perfect honeymoon dresses. You can also choose short kaftans for those evening beach parties.
7. From draping like a skirt or wearing them just to replace your not-so-exciting dresses, sarongs have come a long way. Nothing can replace an oversized straw hat paired with a sarong when on a beachy locale.
8. Maxi dresses always come in handy. A beautiful maxi dress can save the day. Be it in solid hues or subtle prints, a maxi dress paired with some chunky jewellery is a perfect look.
9.Team your straight kurta up with calf-length culottes. Keep it light with a scarf, sling bag and a pair of indie flats.
10. When shopping for honeymoon dresses give attention to the nightwear. Buy some really cute spaghetti tops, and adorable pajama sets. Remember, something risque is a must in nightwear.
What matters most is that you have fun and spend some quality time with your partner so do not stress about it too much and go with whatever that suits you best.