DIY is Do it yourself projects for recycling, and they are always entertaining and environmentally friendly. Moreover, they are the best way to reduce the amount of plastic packaging we throw at our homes every day. It is better to be recycled and can be reused with a second purpose. Thus with great ideas, we can reuse recycled plastic bottles.
A non-biodegradable litter, plastic bottles put a considerable dent in our environment's health due to the significant carbon footprint. Moreover, the bottles take more than 500 years to decompose, and this is a long-long time.
Therefore, please continue to read to get ideas of reusing plastic bottles and making better use of them for yourself and your family members.
DIY Sprinklers
1. Soda Bottle Sprinkler
You can easily save money by recycling a soda bottle and make a lawn sprinkler. Additionally, you can help your kids, and they are sure to enjoy this creative craft.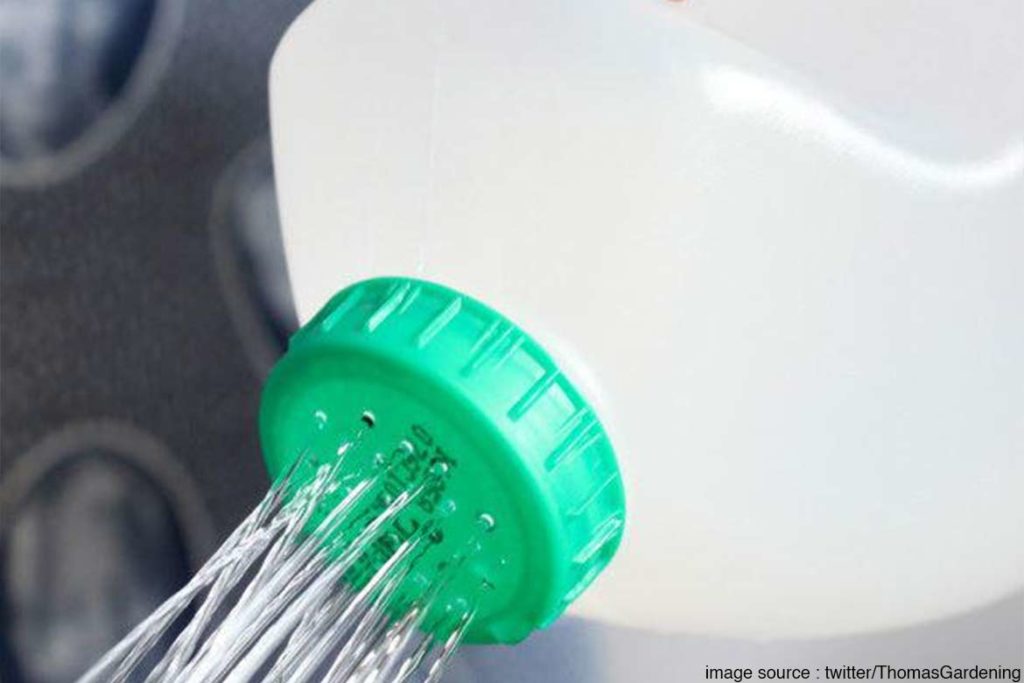 2. Juice Bottle Watering Can
One of the best ways of using your used plastic bottles is by converting your empty plastic bottle into a watering can. Thus, through this, it can be used for sprinkling water on your seedlings.
DIY Bottle Gardening
1. Bottle Tower Gardening
You can easily make use of bottles to grow your favorite plants. Moreover, you can make your tower from these bottle plants.
2. Self Watering Vertical Garden
You can easily make use of a used water bottle with your creative skills. However, make your planters from large plastic bottles equipped with an automatic watering system.
3. Indoor Bottle Herb Garden
Please do not throw the used water bottles. Instead, reuse them to make a planter for growing various herbs together. Furthermore, decorate your home with these planters.
DIY Planters
1. Recycle Bottle Cactus Planters
Make use of reused plastic bottles and uniquely grow cacti. This gives a new look to the decoration of the surrounding area with these unique planters.
2. Upcycled Plastic Bottle Herb Planter
Make this unique eco self-watering upcycled plastic bottle planter to grow your favorite herbs. Moreover, you can quickly grow coriander leaves to meet your daily needs. Furthermore, add them to the curries, and increase the aroma.
3. Upcycled Bottle Planters
Make use of the old used plastic bottles to create hanging planters. This will enable to decorate of the fence with plants.
4. Plastic Soda Bottle Hanging Planters
Within less than 15 minutes, you can convert your ordinary soda bottle into a hanging planter.
DIY Houses
1. DIY Plastic Bottle Bird House
Your kids will love this unique way of keeping the birds. Moreover with this creative and exciting way, kids will love to accommodate birds in the colourful home.
2. DIY Bottle Greenhouses
Without a yard, you can create your greenhouse. Thus with the used plastic bottles, you can easily make greenhouses of your own with imagination.
DIY Vertical Gardening
1. Vertical Gardening with Recyclables
One of the best ways of making use of used plastic bottles is with this vertical gardening idea. Firstly with this idea, you can grow green plants in them. Secondly, you'll be able to decorate your home in limited space.
2. DIY Plastic Bottle Vertical Garden
You can easily create this DIY with the use of empty plastic bottles. Furthermore, grow ornamental plants and succulents in them to decorate your home.
Other Ideas
1. Monster Mash
Children like Halloween party and it is filled with a fun activity. Thus, Monster Mash is a fun-filled and colourful idea to make this easy monster mash.
2. Cats Pots from Plastic Bottles
Please make use of the used plastic bottles to make a cat face in them. Firstly, cut the plastic bottles in half . Secondly, paint them in the colour of your choice. Thus, you'll now get the cute cat face look.
3. DIY Plastic Bottle Owl Vases
You can make your creative owl vases with this old plastic bottle. Moreover, this can be made a focal point in your home décor. Thus, with your imagination, create your skills.
4. Mushrooms in Plastic Bottles
In any season, you can grow mushrooms in these simple steps. Indeed, this is easy to grow. Additionally, encourage your kids to do it without any special tools and free materials.
5. Plastic Bottle Flower Pot
Make wise use of your old body lotion imaginatively. Instead, convert it into a unique flower pot with this bottle.
6. Happy Hanging Healthy Herbs
For your cuisines, you can quickly harvest fresh thyme, mint, oregano, and sage. Thus, you can keep these grown, recycled plastic bottles on fences.
7. DIY: Faerie Houses Toad Homes & Pixie Towers
Make use of empty plastic bottles by showing some drawing skills. Additionally, you can add some detailed messages and build a village around your garden.
Conclusion
With your creative skills and imagination, you can quickly grow plants in the used plastic bottles. Moreover, the bottle will beautify places with greenery and innovative ideas. Thus, that will bring gardening to places you have never imagined.