The toughest thing in the world is making people laugh. If something or someone can make people laugh that means they have been blessed with the power to make the world happy. With this thought, most of the TV Channels and Web series have tried to impress the audience by giving programs from the comedy genre. Some of them have turned out brilliant like Dekh Bhai Dekh and Karamchand etc. So, even the web series are trying to give audience comedy web series that can bring a smile to their face.
Below is the list of best Hindi Comedy Web Series:-
Bang Baaja Baraat:
Bang Baaja Baarat is an Amazon Prime original. The show is a funny way of depicting how marriages are done in India. The concept of arranged marriages is hilariously depicted in the show. We show how mature we become in selecting other things, but when it comes to our life partner then we are fine with spending our whole life with a stranger. How does a simple love hook-up lead to marriage? Will you be able to deal with the numerous dates and societal pressure. The series shows the love life of two people who fall in love with each other and start facing difficulties when it comes to marriage. The series has been directed by Anand Tiwari. Go watch this series to know if their love survives or collapses under family pressure. The series stars Ali Fazal, Angira Dhar, Rajit Kapoor, Gajraj Rao.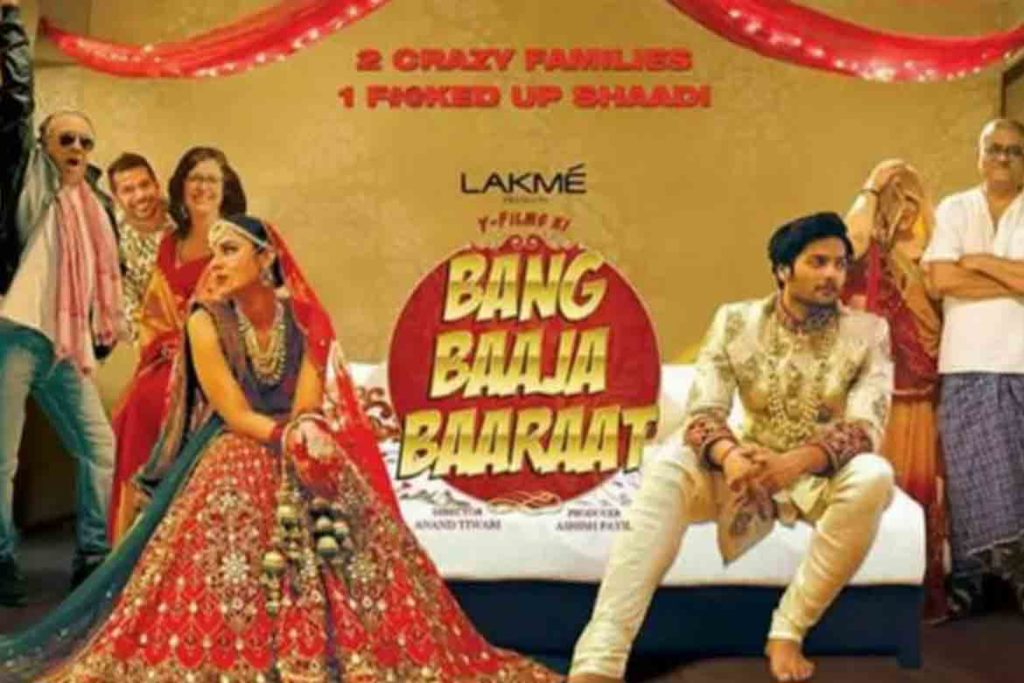 Sarabhai VS. Sarabhai
If you have missed this one on Star TV One, then this is the time. Most of India finds the Kapil Sharma show funny. But, if you are really a fan of some classy sarcasm, then  Sarabhai Vs Sarabhai is a must-watch. The story was well written and thought out a show about an upper-class family trying to cater to middle-class audiences. The best part of the show was all the best Indian theater actors were taken on board. If you like to watch a  satire and comedy between the snooty rich and middle class this is it. Well, this Hindi series has some English in it. Like you will love the dialogues from Maya Sarabhai, who plays a rich Gujarati mom-in-law full of sophistication. Her epic dialogue to her Daughter in law was "Monisha to geeli baniyaane bhi microwave mein Sukhavati hain." Another one says "Monisha, tetra pack dene wale ko 'bhaiya Thoda aur doodh do na' kehti hai." While her daughter-in-law Monisha made things even funnier. "Mummyji AAP Paris ja rahi hai, isko hotel main ja ke khana naste ke paise bachege." So, if you still think it is not funny, then please resume watching the Kapil Sharma Show. And, not to have a special mention to Rosesh Poetry.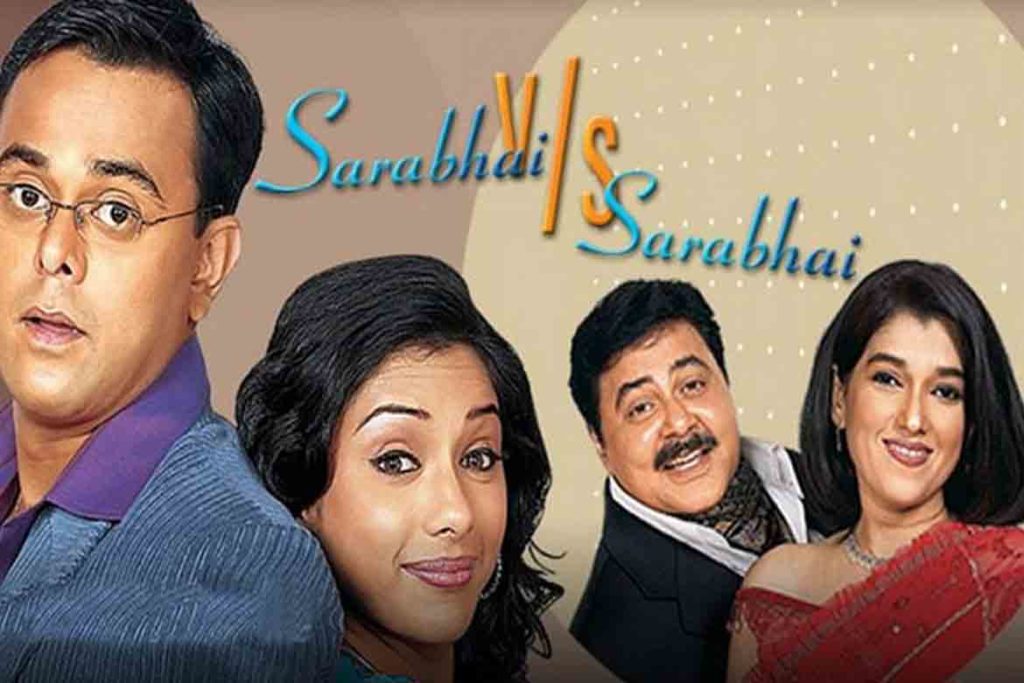 Chacha Vidhayak Hain Humare
This is an eight episode-series made by Zakir Khan. The series was available on Amazon Prime. The story revolves around Ronny, who is in his early 20's and has no ambitions in life. He lets the people believe that he is the nephew of the local MLA. He shares the same surname as him, who is the community's favorite leader. He goes on brandishing the phrase, 'Jaanta hai Mera baap Kaun hai?'. Ronny lives in a fantasy world, even his close aides do not know about this secret. Avantika plays the love interest of Ronny.  His parents want him to find a goal. His sister continuously tries to get him in trouble with them. Zakir Hussain's performance plays an excellent role as Ronny's father. He looks pretty fresh playing a caring father's role.
Baked
Three university stoner flatmates venture into their food delivery midnight service. They get into all sorts of trouble while delivering the food. This genre-bending series takes you on a roller coaster ride as our oddball trio juggle student life with business, and invariably manage to land themselves in trouble. So, if you wish to look for a fresh series then this one is the best choice.
Cold Lassi Aur Chicken Masala
This is a Zee5 and AltBalaji Original collaboration show. The show gets an 8 plus rating on IMDB. It is Zee Five's best Indian web series.  It is a light-hearted comedy that works through the concept of hotel management. The story revolves around the biggest Indian TV stars Divyanka Tripathi and Rajeev Khandelwal playing chefs who meet after years after a silent love affair. It's a mature love story about the past, the present, and the future.   This series has some light moments that make you laugh, love and smile.
Happily Ever After
Happily Ever After is a perfect combination of comedy, drama, and romance.  It shows the concerns, issues, and glitches of a modern couple. The story of Robert and Avani, a couple who has a great plan for an ideal wedding. The conflict runs between the couple when they can't decide about the type of marriage they would like. While Ronit wants a simple court marriage, Avani is a divorcee who has been married in court. She aims to have a big fat Indian wedding. As the plot unfolds, the viewers resonate with the similarities of achieving modern wedding goals, the reality of a contemporary young relationship amidst the tribulations of family. The web series becomes a great watch because of the relatability. The humor does not overtake the main plot of the series but is only a part of it.
F.A.T.H.E.R.S
This one is not on any famous sites like Amazon and Netflix. This one is available on TVF. It is a story about three fathers trying to catch up with the younger generation. It shows a fresh take on how three fathers are trying to bridge the issue of the generation gap. The three retired fathers played by Rakesh Bedi, Manoj Joshi, Virendra Saxena try to play cool and connect with their children. The show takes a dig at the millennial kids and things while it is a  kind of comedy you don't mind revisiting.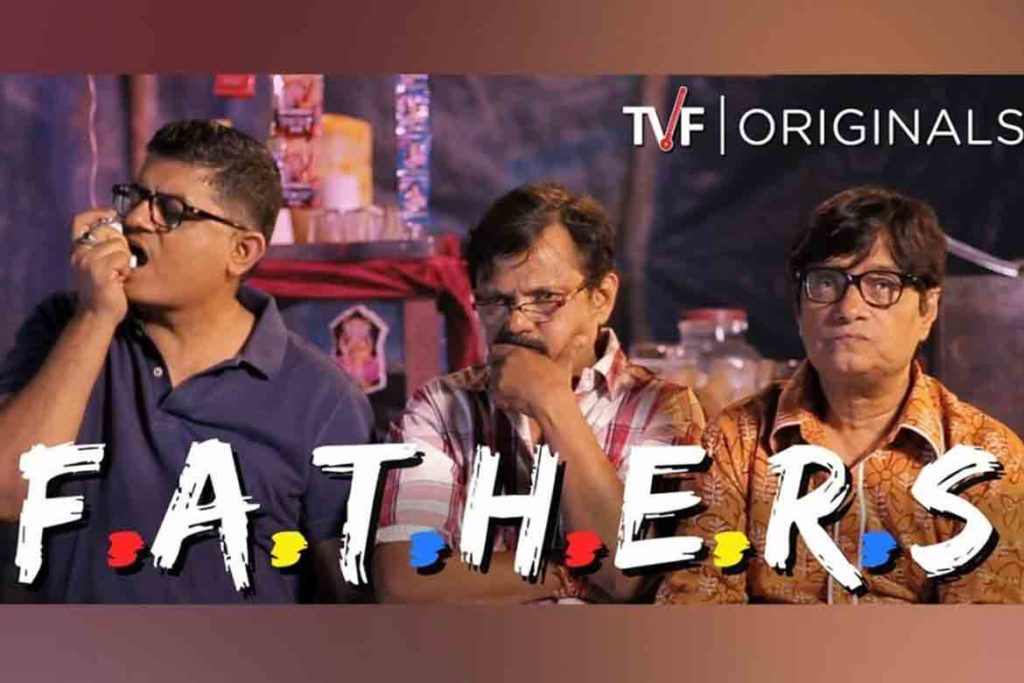 What The Folks
The show is all about the family and modern family that makes the show more appealing. While the TV shows India pretty backward this one shows how long the people of India have come along and the changes in the mindset over the years. This show keeps it new and innovative with the writing without pandering too hard or telling you the same moral stories in a tired fashion.  You will fall in love with the show with the style they try to challenge "Indian values" functionally and effectively. So, if you are looking for a mindless masala comedy. I am sorry this is not the one. The show has some really funny moments and a great show to watch with the family. Season one starts with a cool story of a young man living at his in-law's house due to work, while his wife continues to live in Delhi. So, if you have a conservative family do watch it with them.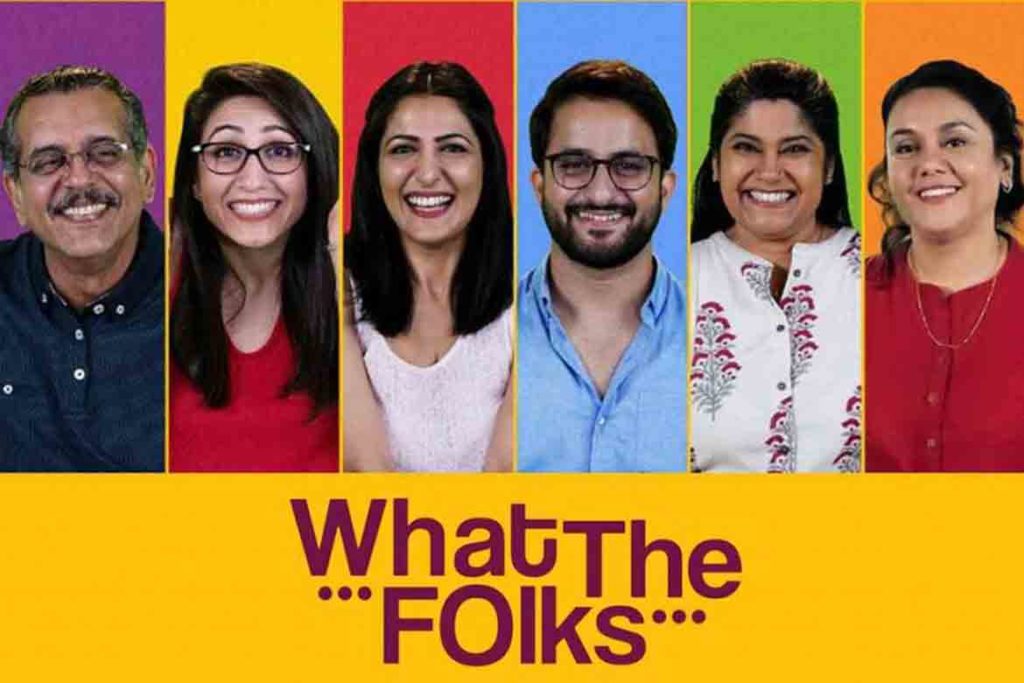 Humorously Yours
Stand Up Comedy is on fire in  India. A famous name Vipul Goyal from the standup arena has been picked up for the show. The show is on MX Player and the TVF apps. A well-written series with Rasika Dugal playing Vipul's onscreen wife. The series makes a couple's life so relatable and funny. Like my favorite scene from season one is where Vipul has to figure out which one is Toor Dal. Just too good and relatable. Season one was just outstanding and season two was good.  Do watch this series for simple and humorous moments.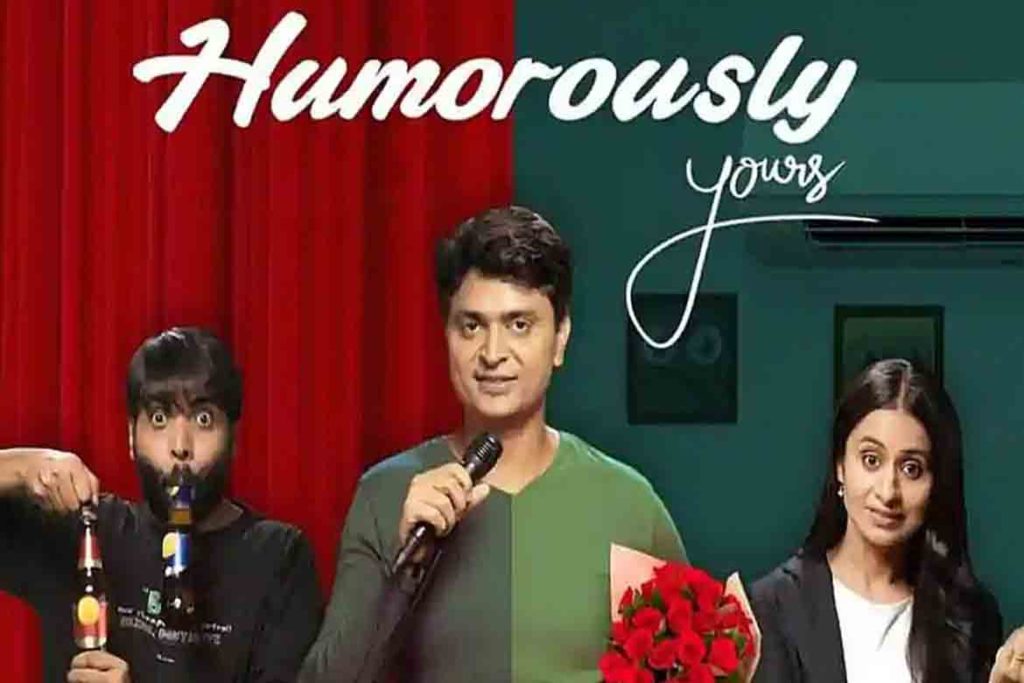 Metro Park
This one is from the house of Eros Now. Metro Park is a mini-series that tells you about an Indian Gujrati family residing in Metro Park in America. Kalpesh and Payal Patel are a typical Gujju family with children. They are living in the U.S. while following the usual Indian factor in them. This leads to some hilarious situations and events. The story gives you an insight into most of the Indian NRI's. Do watch this one for some crazy moments.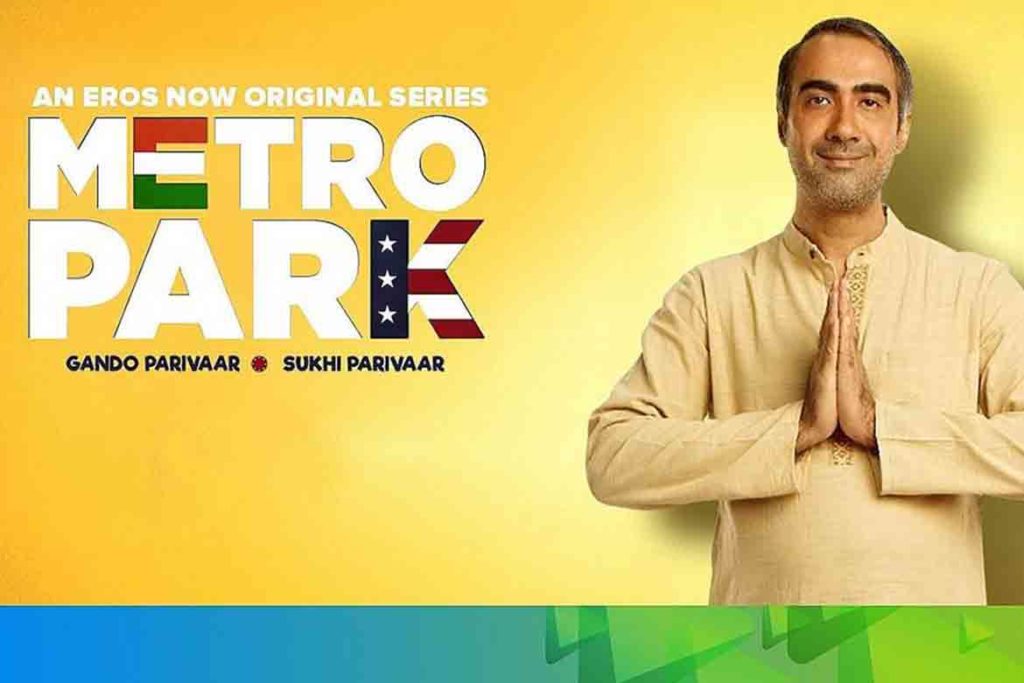 Do let us know if we have missed some crazy and funny T.V. Series. Comment in the section below for letting us know. And, why you like the show.
Trippling
Tripling is a story of three siblings, loaded with the emotions that highlight this unique and enduring relationship. Tripling is about the trio that sets off on an unforgettable, unplanned road trip to meet their parents. The mayhem that ensues makes Tripling a trip worth taking. Individually, their lives are just chugging along. But when Chandan Sharma, the eldest, played by popular actor Sumeet Vyas from Permanent Roommates' fame, returns from the U.S after a broken marriage and losing his job, he reunites with Chanchal Sharma Painyuli, the middle sister, played by popular actress Maanvi Gagroo of TVF Pitchers fame, and Chitvan Sharma, the youngest played by popular actor Amol Parashar, a series of unexpected events lead to chaos – ride along with them as this journey is loaded with heaps of fun moments and you and your family will enjoy. And even though they get lost pretty often along the way, the big question remains — will they find themselves?
Kota factory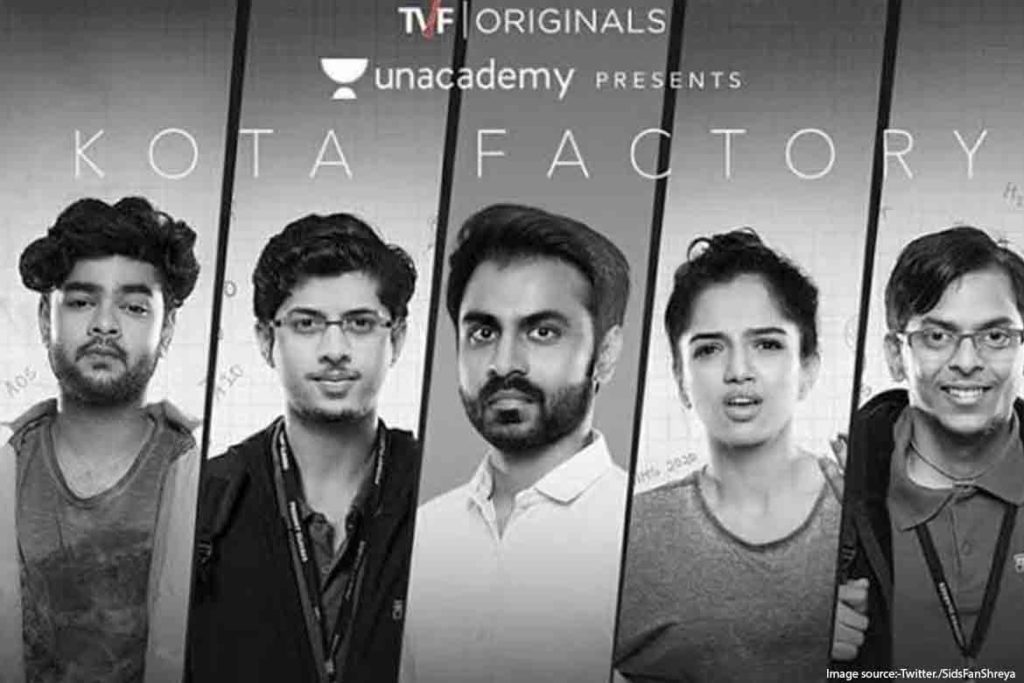 Dedicated to Shrimati SL Loney ji, Shri Irodov ji and Maanniya HC Verma ji, 'Kota Factory' is TVF's latest original. India's first 'Black and White' show highlights the problems present day IIT-JEE aspirants face in their day-to-day lives.
Permanent roommates season 2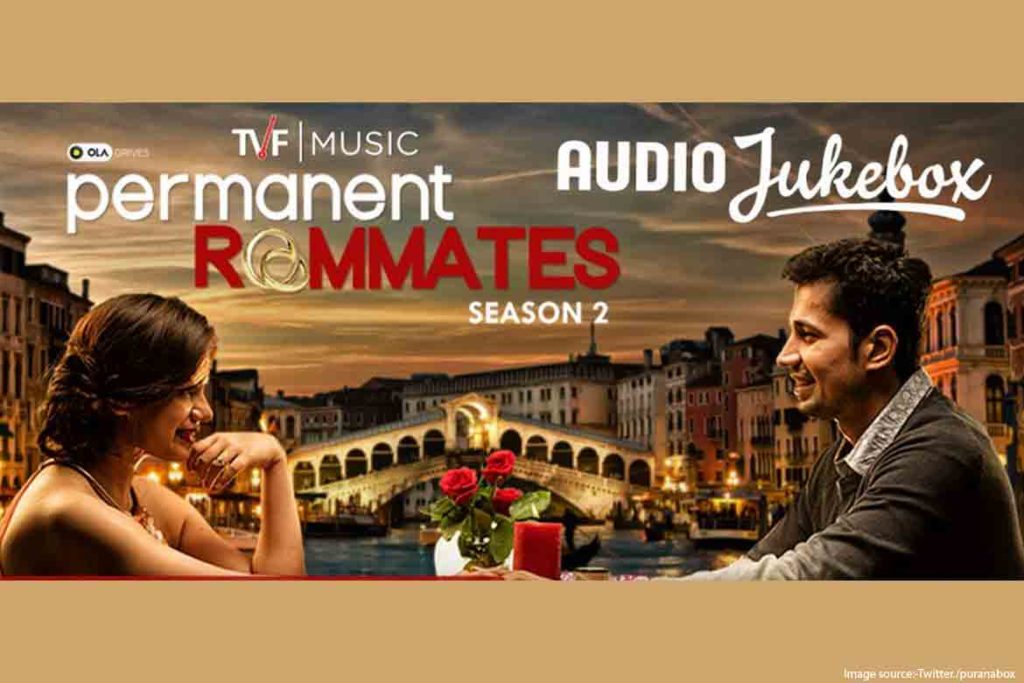 Mikesh (Vyas) and Tanya (Singh) have been in a long-distance relationship for three years. Everything's going smoothly until Mikesh has a brilliant idea, a surprise visit. Shocked, Tanya doesn't exactly react the way he expected. With the whole equation now changed, can their relationship endure this, or is this the end of the road for them as a couple?