Shampoos are everywhere in the market. You have like thousands and thousands of brands in the market to choose from. Every product boasts about having qualities that are going to make your hair shiny and lustrous. Although some are good while some are not that great. But, the only thing that breaks your heart is that all these shampoos contain loads of chemicals and are sold in plastic bottles that are harmful to nature. So, why not get back to the roots and try our very own natural hair care soap bars. The first great thing about these soap bars is that they do not pollute the environment as they come in paper packaging. And, the other thing is they leave fewer residues on the scalp. So why not try some of these great natural shampoo soap bars.
1. Earthy Sapo Shikakai & Multani Shampoo Bar: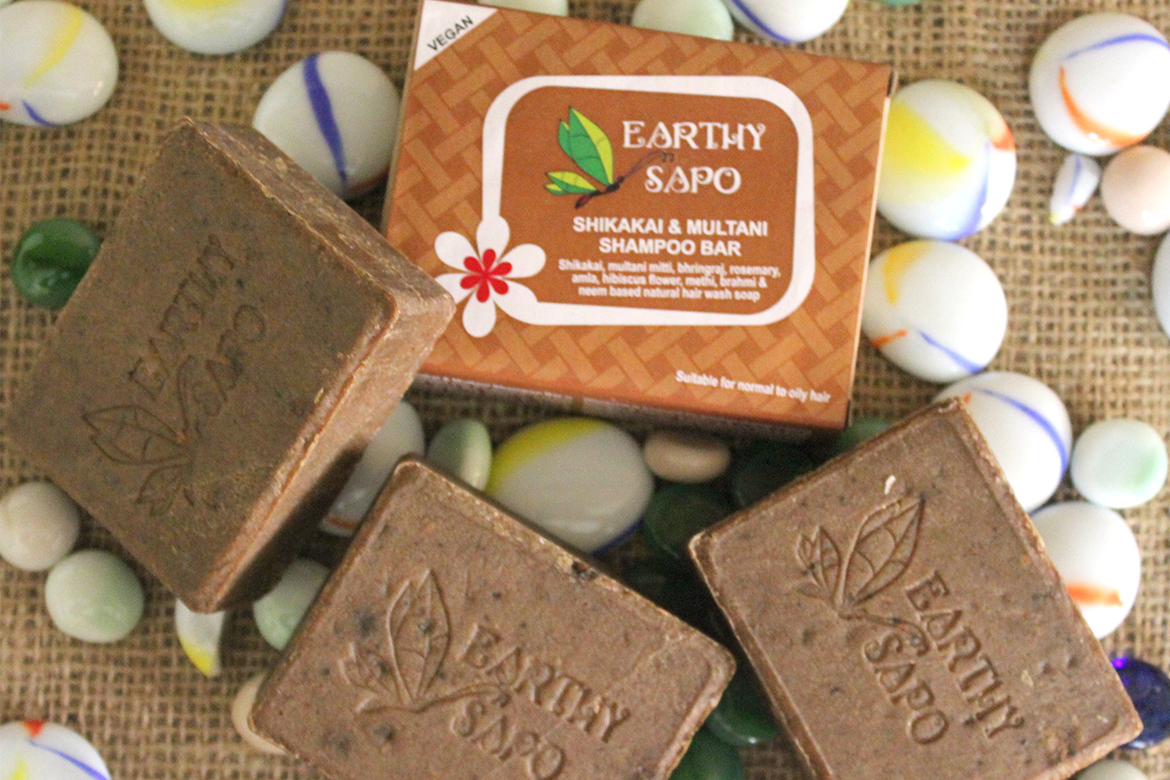 Suffering from dry hair then this soap bar is like an angel sent from above. This soap bar contains Shikakai and Multani, which are great for hair. Even better this product is 100%chemical free. So this means no preservatives, artificial hardeners, foaming agents and SLS. However, this soap bar can make the hair a bit dry at the end. So, it's best to use a conditioner after washing.
Why we love this soap bar?
1.  Affordable in cost, it will just cost you Rs 185.
2. Comes in two variants one for dry and other for oily hair.
2. Aroma Essentials Onion Shampoo Bar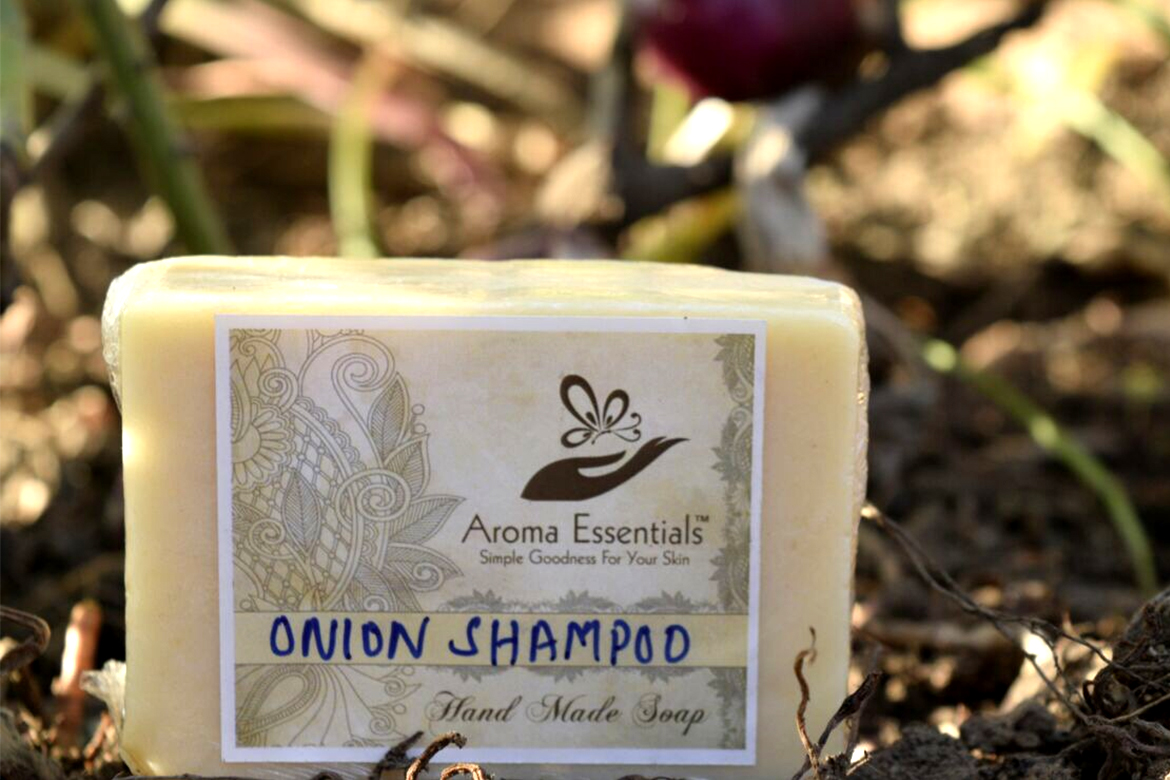 Aroma Essentials is quite an established name in the hair care and skincare industry. Aroma Essentials produces fresh handmade products using organic ingredients. You may have to wait until their product is ready. Their products are 100% chemical-free means no parabens, chemicals, colors, SLS fragrances, petroleum derivatives. The fragrance is those of natural ingredients. The product uses Onion Pulp, Cedarwood, Rosemary, Tulsi and Jeshtimadh. This product cleanses the hair gently and controls sebum production. It produces a good amount of lather so you feel you are actually using a shampoo.
Why we love this soap bar?
1.  Affordable in cost, it will just cost you Rs 200.
2.  Promotes hair growth and treats dandruff all thanks to the use of Onion.
3. Treats scalp dryness and adds luster to the hair.
3. Goli soda All Natural Cruelty-Free Probiotics Shampoo Bar For Normal Hair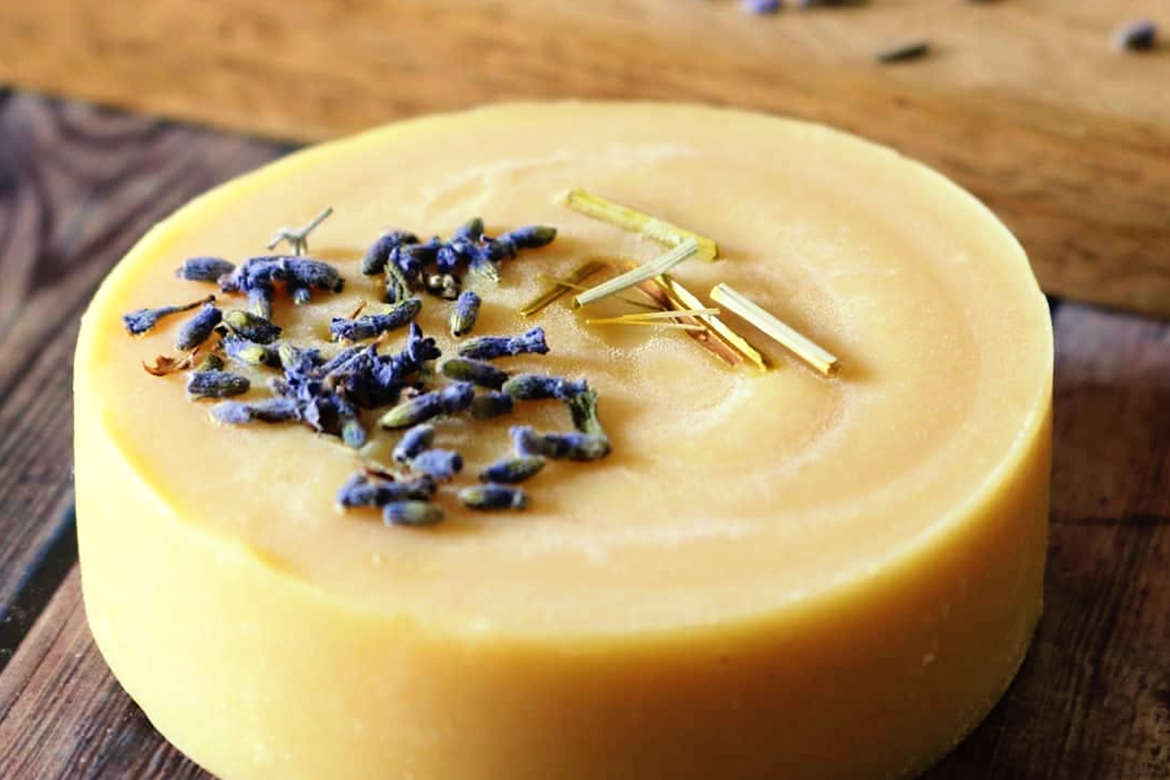 If you stuck up with cutting your split ends every few days then this is one is a must-buy for you. The product is made with natural ingredients like Brahmi powder, lavender essential oil, jojoba oil, and probiotics. All these ingredients are a treat for your hair care health. The product works wonders on oily scalp people, who are struggling to get rid of split ends. However, this product is not very suitable for anyone who has a sensitive scalp.
Why we love this soap bar?
1.  Adds shine and bounce to the hair
2. Never tested on animals so it's cruelty-free
Read More: Show Love To Your Hair By Investing In Silk Pillows