Going out on a date can be quite stressful…. Ask how to make it interesting and you run short of ideas. Movie, dinner or cocktail can get quite boring, think out of the box, be creative and let your imagination run wild when it comes to some serious couple date ideas.
A good date is an icebreaker especially if it's the first date and helps make a connection with your partner. And if you are already in a relationship then a couple of dates can help in bolstering your bond. Going on regular dates can be a great way to keep the romance alive. But it seems easier said than done. Here are some couple of date ideas to get you started.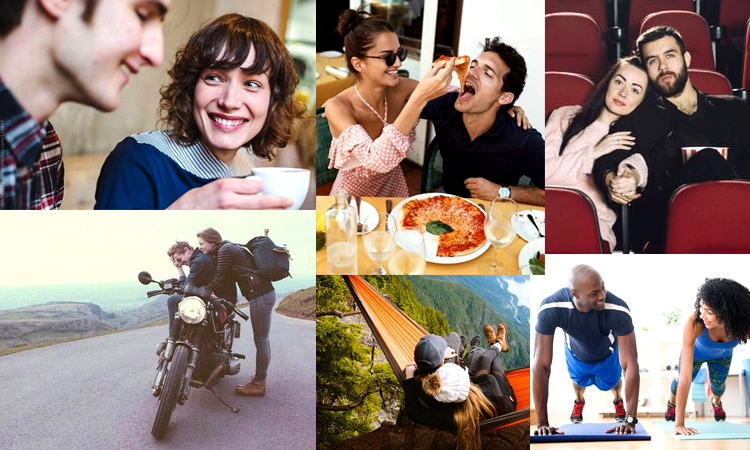 Go out for coffee – Coffee shops become the ultimate conversation places. It has the right ambiance and feels to make you comfortable and the coffee definitely gets you started for the date.
Enjoy dinner at your favorite place or try out a new restaurant- Going to a familiar restaurant relaxes you and gives you the opportunity to communicate which is most important in a relationship.
Take the adventure route – Try taking a biking trip together. This is a great way for couples date especially if you love the outdoors.
Go hiking – Another one for the adventurer in you, go for a hike on a known or unknown trail.
Binge movie watching – Opt for a motivation, get your favorite movies lined up and spend the day watching movies. Old or new movies are a great way to connect.
Take a fitness class together – If you are a fitness lover, then try going for a workout together. Couple yoga is a great way to start.
Couple date ideas can be pretty stimulating. It isn't always about flowers and candlelight, at times some on the go food and game night can work as effectively in a relationship.
Read More: Planning A Date Night? Play These Games To Add Spice Up The Night