For any bookworm, the perfect way to relax would be where they are left alone with a book. They would make themselves comfortable on the couch with a blanket, a mug of coffee in one hand and book in other. Even thinking about it is so relaxing!!! I am also sort of bookworm (sort of because I read books but not continuously!).  The most difficult task for people like us is to find the perfect book that we would love to read. Mostly this problem comes when we want to find a book for light reading. Argh!! It takes a lot of struggle to find that one particular book. So, folks, I brought some boos that would be best for light reading (plus it would give you good laugh too!).
You May Also Like: Some Dramatic Books That Are Being Touted As The Next Best In Line.
1. Pinch Me by Adena Halpern

What advice would you give if someone comes and ask you what type of guy one should get married to? Simple our answer would be one who is tall, handsome, loves you unconditionally and values you. But in this book the character Lily is given totally opposite advice from her mother and grandmother. Read the book to find out what happens when Lily falls in love with Gogo the man of her dreams who fit in all the parameters of a perfect gentleman. The book is filled with quirky language and funny situation. So a good laugh is guaranteed.
You May Also Like: Travel Books For You And Your Love Of Travelling
2. Elenor Oliphant is completely fine by Gail Honeyman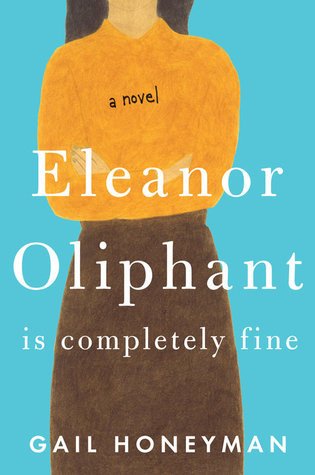 This is debut book of a lady in her 40s. The books sum up the life of Elenor who has built walls around her and has been following the same timetable for years. Elenor works all week and drinks bottles of vodka on Friday nights she talks to herself. She is intelligent smart yet lonely. Things change when she builds up a friendship with a guy in her office who later teaches her how she should be living her life.
You May Also Like: Best Books That You Should Add InYour Wishlist
3. Alone Time by Stephanie Rosenbloom

The thought of traveling alone crosses our mind every now and then. Stephanie explores four cities and brings out the perks of traveling alone. The book is divided in four sections with four different cities and different themes. This books actually focuses on how traveling alone can benefit one's life. Possibilities are that by the end of the book you might plan your own solo trip.