People who are not into any sports or any physical activity usually don't want to wear a sports bra but some doctors, experts, and everyday women recommend wearing one even if you aren't exercising because it's much more than just a workout accessory.
Here's a quick look into the benefits of wearing a sports bra: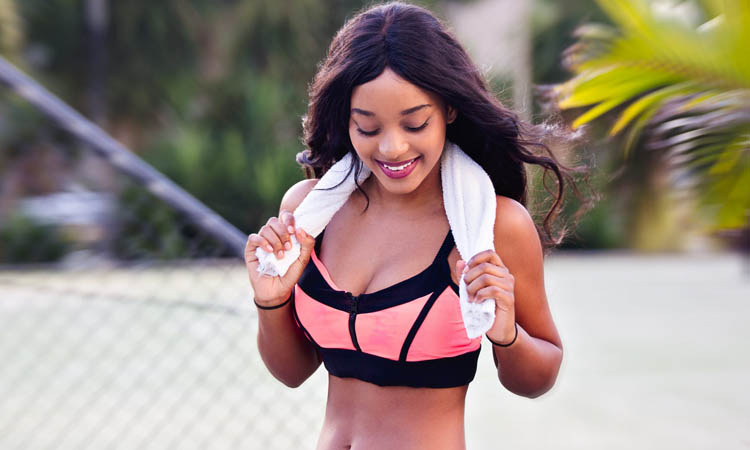 Provide support: The additional support is ideal for both bigger busts and for anyone who moves about lots in their daily activities…be it chasing your toddler at the park or working in a physically demanding job such as nursing or gardening. A sports bra helps minimize the movement of your breasts. Band-like compression-style sports bras hold the breasts tightly to your chest and are well-suited for small to medium-sized breasts. Good-quality sports bras are designed to handle movement and motion so that when you move, they will provide maximum support and hold your breasts firmly in place.
Reduce breast pain: Muscle ligaments in a woman's breast move up, down and sideways whenever there is movement. This can sometimes result in pangs of pain in breasts after exercising. As sports bras are designed to restrict the movements of breasts, users often report less or no pain at all even after rigorous workouts.
Maintain Breast Shape: Exercising without the proper chest support may contribute to pain and discomfort, and stretched skin and ligaments, which may lead to droopy, saggy breasts. Sports bras offer support to keep this condition from happening prematurely. Furthermore, select a sports bra that stays in place yet doesn't cut into your skin.
Regulate sweat and temperature control: Technological advances in fabrics and athletic wear have led to bras made from a variety of fabric weights that serve important functions. There are now sports bras with the ability to wick sweat away from the body while at the same time increasing airflow to your skin, keeping you cool and dry. Other fabrics are designed to be lightweight but incredibly warm.
 Read more: Bedtime is sweet but some Habits are not!
Reported by Dr. Himani