Bananas are rich in potassium, natural oils, carbohydrates, and vitamins, which help soften our hair and protect their natural elasticity. You can mix various ingredients with a banana to make some amazing hair masks.
Let's get to know the benefits of banana masks for hair:
1-Banana Honey Curd Mask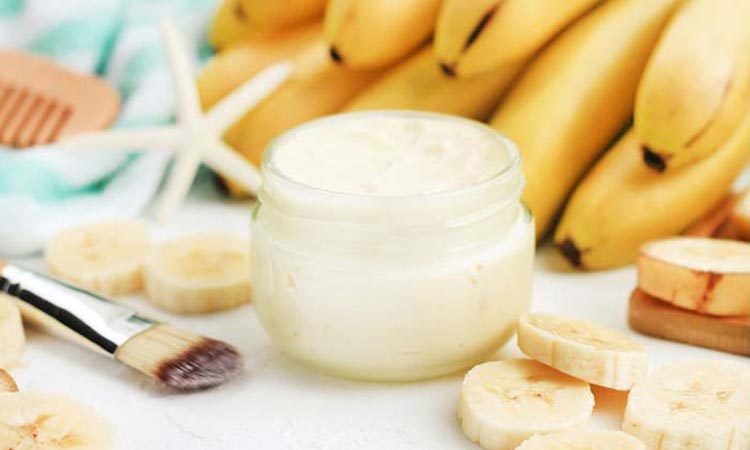 Ingredients:
1 Ripe Banana
2 tbsp Curd
2 tbsp honey
1 tbsp coconut oil ( if you have dry hair)
Cut the ripe banana into small chunks and place those in a blender add curd and honey with bananas in the blender. Blend at medium speed and prepared a smooth paste. Strain the mix through a strainer to obtain a clear paste. Add coconut oil to the mix. Apply on hair starting from top to bottom. Keep it on for at least half an hour. Wash off normally with shampoo. Rinse well. The mask is excellent to use on dry, dull hair. It properly conditions the hair leaving them soft and smooth.
2-Banana and Olive Oil Mask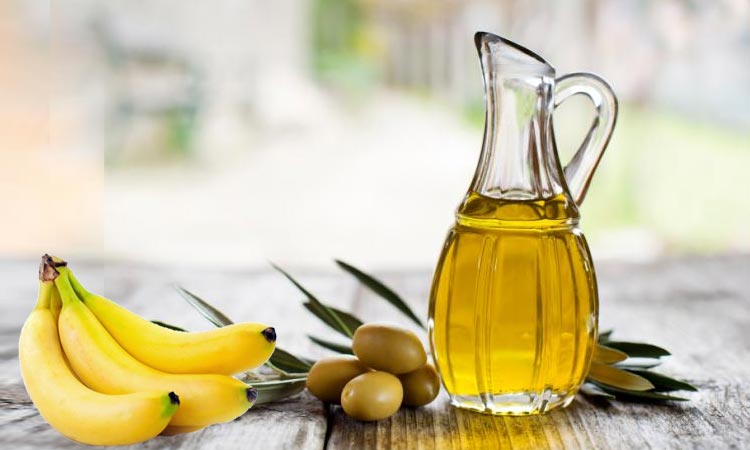 Ingredients:
1 ripe banana
1 tablespoon olive oil
Now into a blender, throw a ripe banana and grind to a smooth, lump-free puree. This is crucial because you do not want to end up with lumps in your hair. Now add olive oil into the pureed banana and mix it properly. Allow it for 10 – 15 minutes. Then rinse off thoroughly to reveal hydrated and conditioned, shiny hair.
3-Banana And Carrot Hair Mask

Ingredients:
1 ripe banana
1 carrot
Hair with nutrients infused in carrots lie vitamins, minerals, phosphorus which is essential for regeneration of new hair follicles, strengthening the roots of your hair. Mix banana with moderate quantities of one carrot peels and apply the gorgeous paste all over your hair and leave it for 30 minutes. Wash off normally with shampoo. Rinse well.
4- Banana And Milk Hair Mask

Ingredients
1 banana
100 ml milk
The vitamins and proteins in milk, like casein protein, help nourish, strengthen and moisturize hair follicles. Cut the banana into small pieces and place into a blender. Add milk to it and blend the ingredients until you have not get a thick, creamy paste. Apply this hair mask from the roots of your hair. Leave it on for 30 minutes. Wash your hair thoroughly with water. Shampoo your hair as usual.