You might have seen the artificial grass in various places and sports stadiums or outside of the commercial property or in your neighbourhood.
What is Artificial Grass?
Artificial grass is stated as a material made of synthetic, human-made fibers that look like natural grass. The synthetic grass blades are green in colour and are found in different pile heights. Furthermore, the construction of these grasses is similar to that of the carpet, which has solid backing. The blades are stitched with the machine. However today, most of the new grass is weaved in brown thatch that resembles dead grass that can be seen on a natural grass lawn. With improved technology today, this artificial grass has made leaps and bounds in its realistic-looking appearance.
In 1966, artificial grass was first used in the Houston Astrodome. It was the first domed indoor multipurpose sports stadium. Furthermore, in 1965 during the stadium's inaugural season, natural grass could not be grown. In the second half of the season, the field conditions were so bad that they installed artificial grass.
Why should you consider Artificial Grass?
Consumers reap lots of benefits from artificial grass as it helps save money and time besides being an excellent landscaping option. Approximately 55 gallons of water per square foot is needed annually by natural grass, and artificial grass does not require any water. Thus, the grass reduces monthly water bills paid by the consumer.
With the landscaping method, most of the consumers use water. Drought conditions are present in various parts of the country, and hence water conversation is of utmost necessity. Thus, people feel that it is essential to save water to grow food rather than use it for landscaping beautification purposes. Without much maintenance, artificial grass is something that can give people the landscape look of green grass.
You might have seen that natural grass dies after some time. On the other hand, artificial grass lasts for twenty or more years, thus creating a 'forever lawn.' Fake grass, once installed, looks green forever. Lawns do not overgrow or develop brown spots.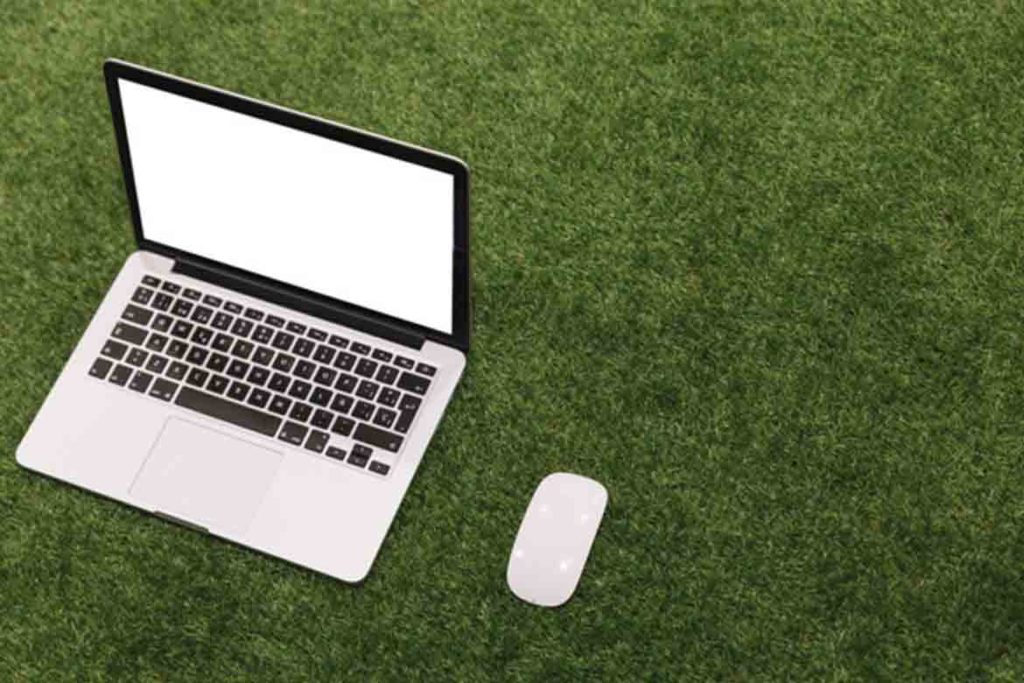 Additionally, one doesn't need Landscapers as artificial grass doesn't grow. You no longer have to hire a landscaper to maintain your lawn. Consumers will not need fertilisers to weed control products, pest control products, and lawn care products.
The consumer saves a lot of time as these require no maintenance, unlike a natural grass lawn. Furthermore, you no longer need to mow it every week. The elimination of lawn movers is an environmental benefit as it reduces the emissions released into the atmosphere. In fact, the emission emitted by one lawn mower is equal to the emissions of 11 cars running for an hour.
There is a stream of artificial grass benefits like: –
Firstly, reduced water usage & water bills
Secondly, safe place for children to play
Thirdly, low maintenance
Fourthly, weatherproof
Additionally, it also withholds its appearance all year round.
If you think of applying artificial grass for the first time, then know its advantages and disadvantages.
Advantages
We have compiled a list of the advantages of artificial grass for you to decide before going for it.
1. Reduce your water bills with artificial grass
All of us love to save money. The best way to save water is to cut down the water usage or ban the sprinkler. In summer, doing this will cut the cost of the ban of the sprinkler. To maintain artificial grass, you only need to clean it deep twice a year.
Moreover, Natural grass can run into a state of dormancy due to a lack of water. The lack of water leads to balding and browning patches. Thus, fake grass is best if you do not want to deal with unsightly grass.
2. Low Maintenance & Low Cost Gardening
In natural lawn chores, one needs to follow seeding, mowing, weeding, fertilising, etc. The mower needs to be repeated on the grass. On the other hand, the maintenance for artificial grass is low and has a clean look all year round.
Maintenance of natural lawns is expensive. You need to purchase: –
a trimmer
lawnmower
hand weeder
trimmer
rake
lawn spade
hand aerator
hose and sprinkler.
Additionally, you need to invest in blade replacement, re-seeding, fertilising, electricity, and water rates. To purchase artificial grass, you need to make some initial investment, but it is worth considering the long-term cost of maintaining natural turf.
3. More time to relax with fake grass
You get more time chilling and less time in gardening with the artificial grass as it offers the perfect solution for non-gardeners. Moreover, you can relax and need not waste time with weeds, shrubs, and overgrown grasses.
4. Pet & Children friendly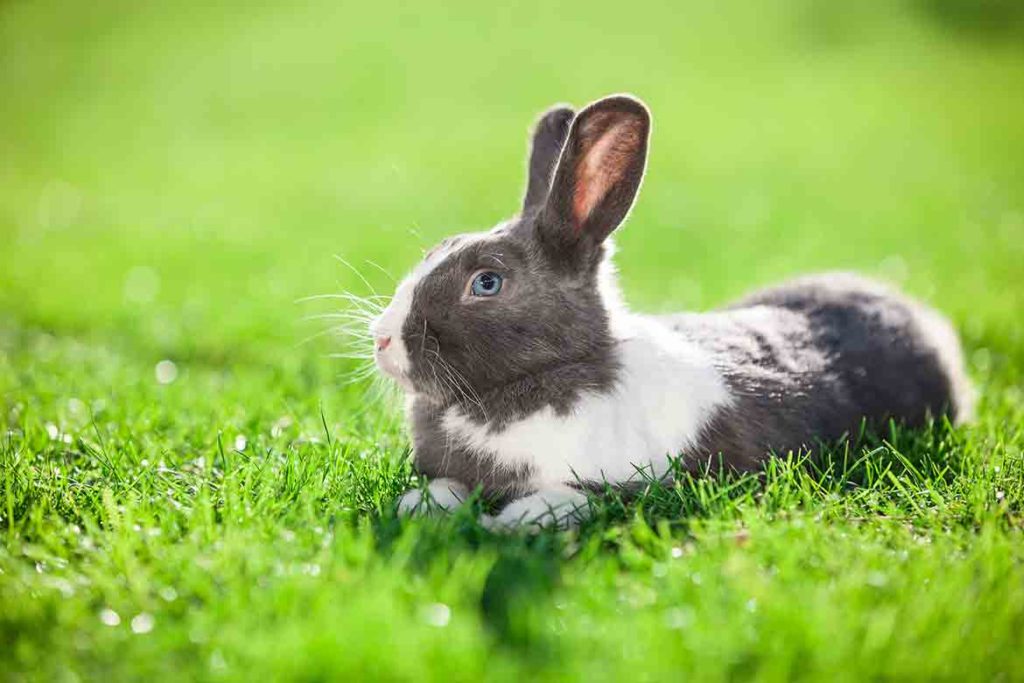 Artificial grass lawns are pet-friendly. Firstly, you can easily clean them with a garden hose and mild detergent. Secondly, natural lawns are affected with ammonia, found in urine with distinct brown patches and bald spots. Artificial grass is unaffected, and you only need to take care that it should not be used as a toilet area.
Artificial grass is perfect for play areas, schools, and nurseries as it provides a cushioned landing for those little trips and falls. The play barks contain splinters and rubber and include heat. On the other hand, artificial grass is completely child-friendly.
5. No harmful pesticides
One of the biggest natural lawn nightmares is moss. It needs to be kept under control to keep healthy green grass. In the treatments, harmful pesticides and herbicides can cause health threats to both wildlife and humans.
6. Artificial grass is UV protected & Allergy Proof
Artificial grass comes with excellent UV protection and won't fade in sunlight. It remains green throughout the year-round. Additionally, this grass does not turn brown in excessive sunlight as you find in natural grass.
You can reap the benefits of artificial grass as it is perfect for hay fever sufferers as it has zero pollen counts. The pollen is the most significant cause of seasonal allergies that affect lots of hay fever sufferers.
7. No mud & grass stains with artificial grass
While one steps on the natural grass, their feet will get muddy, and it is impossible to assemble this into your lawn. It prevents the furry friends from digging mud holes and stroll across the kitchen floor. Dogs keep their eyes on grass, and these artificial grass keep them away.
Artificial grass is fully synthetic as it is manufactured from superior PP & PE fibers, and hence there is no grass staining on the cloth. Even after a kick in the garden, the white clothes will stay white.
8. The solution to the shaded area
Every day natural lawns need four to six of full sun. Without proper sunlight, the roots of grass become dull and dry. They are prone to various diseases. Shaded lawns need time and effort, and the treatment is costly. In the case of artificial grass, all these issues are solved. They can be laid where the surface is flat, porous, and a sufficient drainage facility is available. There is no issue of shade at all.
9. Multiple Uses
Artificial grass can be laid in a standard lawn, decking, and terrace covering. They are just perfect for enhancing areas like roves, dog runs, and play areas. This is a beautiful, safe area for the whole family to enjoy.
10. Looks the part all year round
Artificial grass is manufactured and is unaffected by weather conditions, extreme frost, or scorching summers. These will no longer play havoc with your lawn.
11. Choice of colors to suit your preferences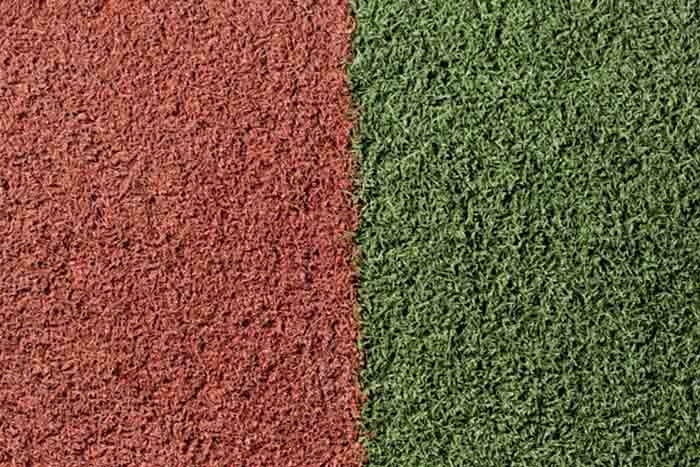 There are various types of artificial grass available as per your preference. You can select the exact color, density, yarn shape, pile height, and thickness as per your needs. You even get free samples to make your choice easier.
12. Great for tenants and landlords
Maintenance of grass needs time, energy, and patience, and this is well known to a tenant or the landlord. Shrubs and overgrown weed and grass causes eye-sore to the visitors. If the garden is not presentable, the landlords lose potential new tenants. If the required standard is not maintained, tenants can be billed for professional gardening services. Artificial grass solves all these problems.
13. Work away or love to holiday? Go Artificial!
Natural lawns can become a problem if not maintained properly. For maintenance, you need to appoint a gardener to clean when you are away from home. All these issues are complete with artificial grass.
14. Great for those who struggle with mobility
Artificial grass takes away the strain of garden chores. Brushing in autumn or a simple hose down is enough to make it looking tip-top.
15. Weatherproof
Artificial grass will not prevent sporting activity like cricket, football, or rugby as they are quick-drying and weatherproof.
Disadvantages
After reading the advantages of artificial grass, let us look at the disadvantages. Though the disadvantages are only a few, let us discuss them too.
1. Initial Costing
Based on the range of artificial grass, the cost of the grass goes up. It is better to choose one that is within your budget. Remember to add your accessories while working out the initial costing like weed membrane, fixing nails, adhesive, etc. The professional fitters will provide you with the best artificial grass but take the best value of your investment.
2. Gardeners see artificial grass as cheating
The garden lovers look at artificial grass as cheating grass. They take pride in the natural grass to take out lawnmower, strimmer, and edge shears to cut the grass. Natural grass needs your time, attention, and patience. But if you prefer the easy way, then go with artificial grass.
3. Install process
Some of the gardens require extreme hard groundwork. In any grass's performance, the gardener needs to create a flat, porous base to allow for drainage as it might develop blockages due to stagnant water or create a foul odor. If you are confident of getting these skills, it is best or can go for complete lawn replacement.
4. Removing Natural habitat for wildlife
Some people replace the natural lawn with artificial grass and thus destroy the natural habitat of insects. To solve the issue, you can install flower beds around your garden, and the soil sub-base is home to worms and other wildlife.
5. Smell of natural grass
The smell of fresh-cut grass is excellent, and it cannot be with the fake grass.
Conclusion
After going through the benefits, advantages, and disadvantages of artificial grass, you can think of applying artificial grass to your home.