This match of the planets Mercury and Saturn are interesting and lovely. The male Aquarius is a man with a soft heart and emotional nature. He is adventurous and fun-loving. Along with this, he is ambitious and full of energy. Lady Gemini is a sharp woman with very impressive qualities. She owns a dynamic personality along with a sharp and active mind. Both male Aquarius and female Gemini are ruled by the Air element, it makes them intellectual and smart as individuals. It also makes them learn and grasp things easily, enhancing their reasoning abilities. This also signifies their free-living behaviors.
You May Also Like: Let Us Know About The Compatibility Between Male Gemini With Female Aquarius
Both of them can not bear many restrictions and impositions. What so ever they do, depends on their will and interest. As both man and woman are governed by the same element, they have a better understanding between them. They know how to treat their partner like they themselves want to be treated. The male Aquarius is someone who is not predictable, is quite intelligent, self-dependent and a bit staunch in nature.
You May Also Like: Let's Know About The Compatibility Between Two Males With Zodiac Signs Gemini…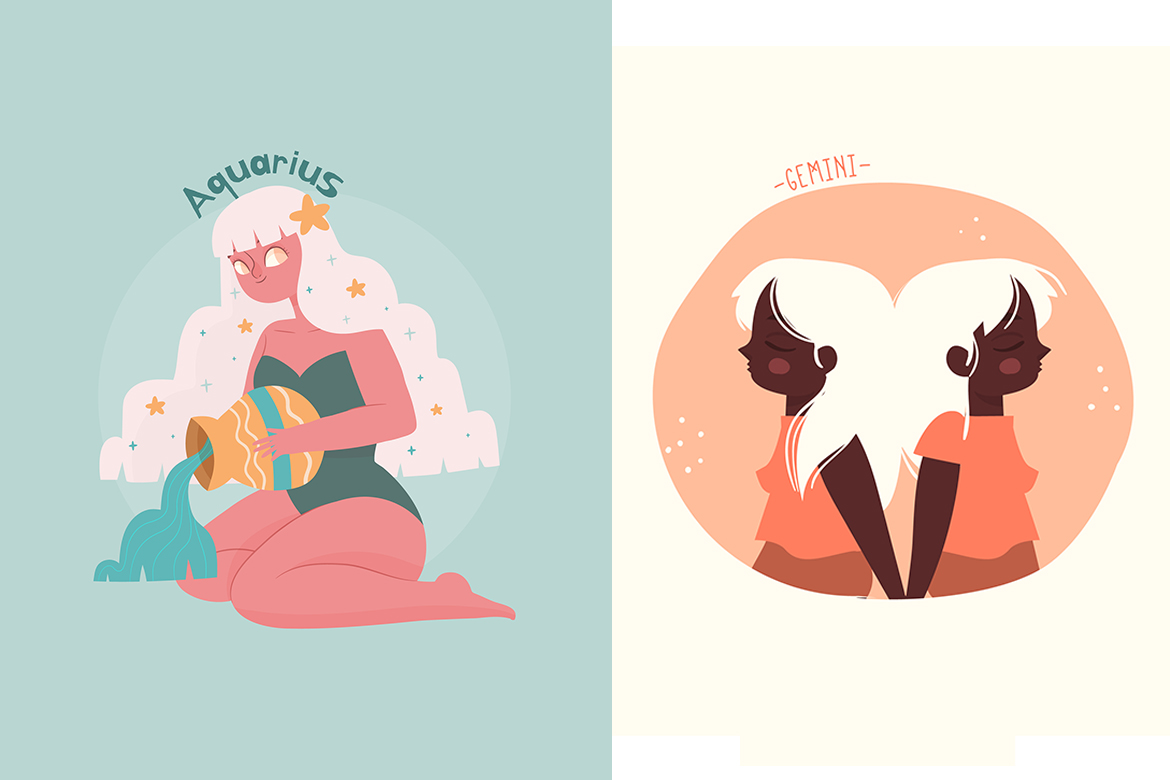 When he steps into a relationship with female Gemini, sometimes she feels hard to understand what he wants. She can even get irritated by his uncertainty and mood swings. He can get rude if he is tensed and tired. But this doesn't mean he does not respect his female partner. Female Gemini can get hurt by his behaviour. But as Aquarius man is emotional and loving, he very soon realizes his mistake and apologizes to her.
You May Also Like:  Male Gemini And Female Capricorn. Let's Know How Compatible They Are?
Whereas, the female Gemini is intellectual, sharp-witted, fun-loving and sometimes thoughtful in nature. She rarely gives his male partner a chance to complain. But as she is also governed by the air element, uncertainty is also a part of her behavior. Like Aquarius, she can also behave rudely to her male partner. But anyways this relationship can work only with true love emotions.
You May Also Like: What Will Happen When These Zodiac Signs Fall For Each Other? Know…
There will seldom be any chances where this love match will be bored with each other or not find anything interesting to share together. Otherwise, the compatibility of Aquarius man and Gemini woman will shine brightly in their lives.