In this tech-savvy world, it is really hard for parents to keep their children away from smartphones and tablets. With the right educational apps, the time your toddlers and preschoolers spent in front of the screen can help them learn so much. Here are a few apps which can help your kids educationally and develop their curious little minds.
1. Kids Learning Box

This app has many learning topics such as numbers, alphabets, colours, counting, shapes, and memory. It also has drawing book feature to draw and fill colours, which will be fun for your kids. However, you will have to pay for premium features which include learning about days week months among few others.
Available on Google Play, iTune
2. ABC Kids
This app is excellent to teach your kid about alphabets, and practice writing them too. It provides writing instruction showing arrow and directions, which makes it a fun learning experience for your toddler. It also teaches about small and capital letters in a fun way.
Available on Google Play, iTunes
3. Learning Phonics for Kids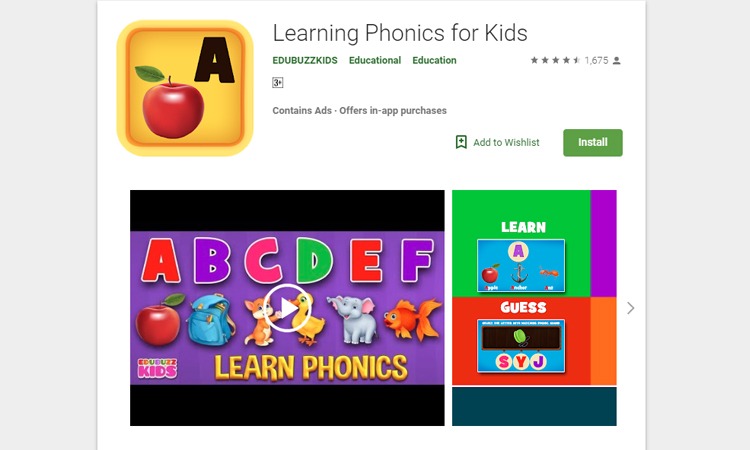 Learn phonics is a great app for introducing kids to phonics, pronunciations, and sounds. It has various games like guessing the object for given sounds, sorting objects according to pronunciations, matching words to objects based on their sounds.
Available on Google Play
4. Kids learning Videos and Games: AppyStore


This is an all in one app comprising videos for learning English and Hindi alphabets, numbers, animals, etc.  It also includes nursery rhymes, videos of self-awareness and social awareness. One other impressive feature is story videos. It's a fun way for kids to see and hear stories, but you might have to pay few bucks to enable this feature.
Available on Google Play
5. Educational Games 4 Kids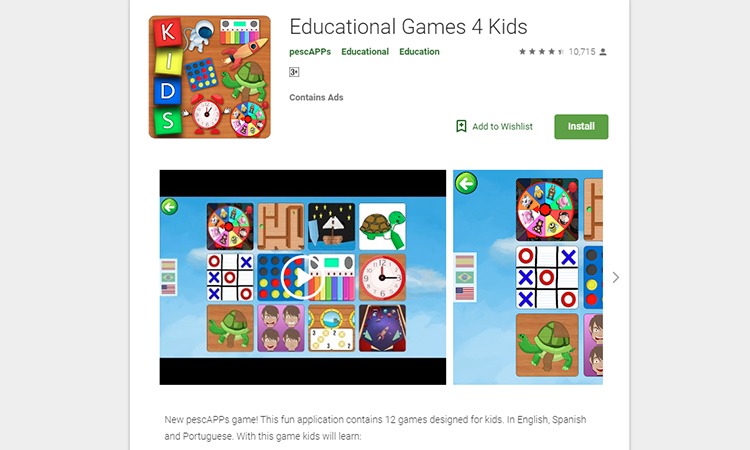 This app helps you, preschooler, learn different things like animals names and their sounds, painting, and coloring. They also learn about emotions: happy, sad, angry etc.  This app has a learning clock feature, which helps kids learn to watch time, distinguish hours and minutes. Memory games help improve memory and concentration. Pinball games help kids' motor skills and spatial vision.
Available on Google Play
article By: Poorvi Khare