The gender divide that plagues our society is deepening with every passing moment. There is an act of sexual misconduct happening every minute in India. Be it a pedophile victimizing an innocent girl or maniacs teasing girls and women alike. The sexual misconduct in a society dominated by men has reached mammoth proportions. If left unchecked it will traumatize the society and leave it scarred forever.
To keep a check on the growing menace many rules and regulations have been put in order. The enforcement has been stringent to put a brake on the rising acts of misconduct. The sexual harassment at workplace act is one such law which tackles incidents of sexual misconduct at the workplace with an iron hand.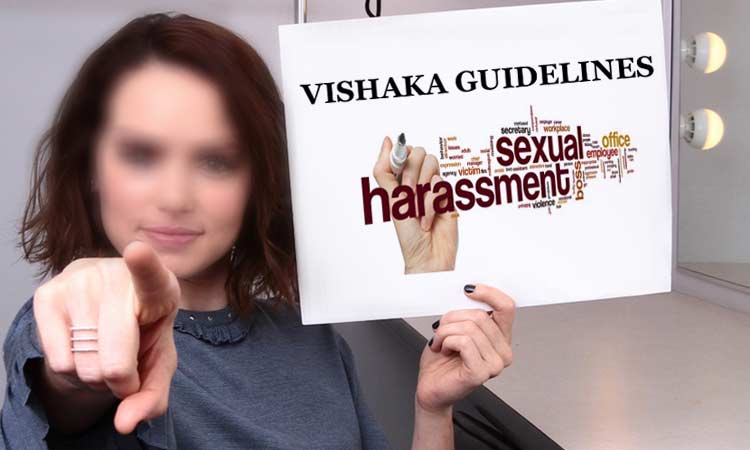 The laudable support extended to Bhanwari Devi by a women's rights group Vishakha in the horrific gang-rape case was instrumental in pushing the supreme court to lay down the guidelines for the sexual harassment at workplace act in the late 1990s. Popularly known as the Vishakha Guidelines the POSH act came into being in December 2013. It is known as the Sexual Harassment of Women at Workplace (prevention, prohibition, and Redressal) Act, 2013. It recognizes the violation of a woman's fundamental rights to equality, her right to life and to live with dignity under article 21 of the constitution. It also recognizes a woman's right to practice any profession or trade and a right to a safe environment free from sexual harassment. These have been recognized as essential human rights by the international conventions and organizations.
The act extends to the whole of India. It defines what actually constitutes sexual harassment and the ways to prevent, protect and address the same. "It mandates any organization having more than 10 employees to constitute an Internal Complaints Committee (ICC) that provides a channel for addressing sexual harassment at the workplace. It also elaborates on the actions to be taken, the confidentiality of the complaint, training and awareness. It also dictates the actions to be taken against any false accusation. It should also be noted that this Act is gender neutral and applies to both men and women."
The Act administers any organization to formulate a policy for the prevention of sexual harassment and redressal of the same. The act would help in giving proper redressal to the aggrieved party and providing a better working environment which is safe and secure for all.