As kids cycling was one sport that we have all indulged in. Cycles in numbers whizzing past the streets is a sweet memory that most of us treasure. As kids, it was an activity that gave us time with friends and lots of fun. As adults cycling is the best way to stay trim and be fit. It is the best form of exercise that you can do where every part of your body participates to lose torch the calories the right way.
Cycling accompanied with a healthy diet is the best way to lose weight as you can go hard and fast and burn a lot of carbs. Here are some handy tips to keep in mind while cycling for weight loss.
Eat regularly – Stick to three meals a day as this helps you to be fuller and avoid any overindulgence and snacking.
Eat less – Take smaller portions by filling up smaller plates. Smaller portions ensure that you do not overeat. Hydrate yourself in between to keep full.
Limit high sugar and fat foods – Foods high in sugar and fats are very high in calories and do not give any satiation to hunger pangs. Replace them with fruits or healthy recipes.
Ride before breakfast – This will encourage your body to burn fat. 30-60 minutes is ideal. Have a healthy breakfast that includes protein and carbs.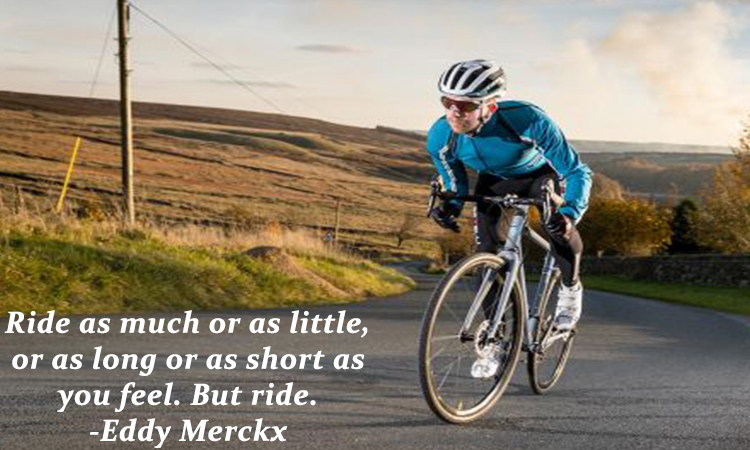 Use electrolyte drinks and not energy drinks as the latter is packed with simple and complex carbs which are high in calories. Replace them with electrolyte drinks that include elements that help you to recover without the carbs.
Ride often – This is the best way to lose weight and staying fit.
Don't deprive yourself – Allow yourself some candy or soda along the way and you'll be more likely to stick with a program over time.
You can cycle your way to weight loss as its aerobic nature ensures you are burning fat.
Read more: WEIGHT LOSS BY RUNNING… A REALITY!!