The dining room is a place where you spend the most important time of the day. Well, that is your meal. Yes, your dining room is shared with family and guests, but most often it sits empty. So, it's the best place where you can be creative. The idea of making dining room home decor stylish is something we should all work on. Here are 3 smart dining room looks that can add grace to your home decor.
Scandi Dining Room:
Scandinavian design or well known as the Scandi design aims at bringing out a fresh and clean feel. The dining room talks about a laidback lifestyle aura makes it a popular choice if you are looking for a subtle living room decor at home. It is versatile and can make things look great. All you need is to sit back, relax and just enjoy the meal.
 Here are a few tips that make are integral for adding a Scandi dining decor to your home:
Look for open spaces
Keep the space uncluttered with furniture or accessories
Light and muted colors drive the look
Need plenty of natural light
Practical and efficient furniture that serves a purpose
A celebration of nature, with a strong focus on timber and greenery
Long slanted legs are a common feature.
Natural materials such as wool and cotton are popular, and rugs are welcome in every room of the house.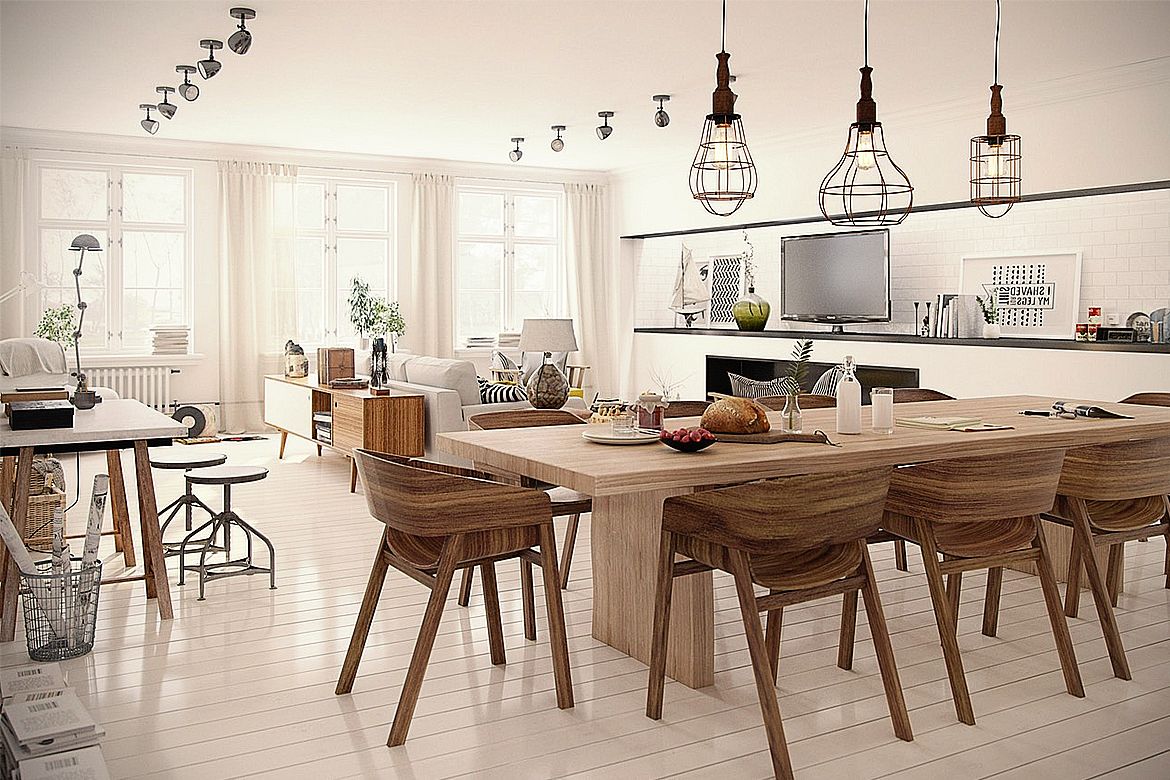 French Dining Room:
A popular choice when it comes to dining room decor options for your home. The French style dining room is one of the best choices. The light, airy and romantic choice is what the French interiors offer. The style offers a rustic living along with fine French food. The dining room is kept in shades of white to give it a subtle and fresh look. It is added with subtle ornate touches and exposed wood gives it a chic feel synonymous.
 Here are a few tips that make are integral for adding a French dining decor to your home:
Keep the look fresh
Decorate in the white
Subtle ornate touches
Exposed wood completes the rustic and shabby chic
Declutter the room
Add fresh flowers and baskets
Opt for a simple cafe like chairs to create the needed look.
Moroccan Dining Room:
 Unlike the previous two, this one is an absolute contrast. It is a new choice for the dining room. This look is informal and colorful. It consists of natural fabrics hinted with lush colors and patterned surfaces to create a luxurious look.
 Here are a few tips that make are integral for adding a Moroccan dining decor to your home:
Colorful furniture and informal look.
Made up of natural materials wood.
Use of patterned colorful upholstery.
Include the ottomans and poufs.
Overstuffed cushion without a back or arms but with short legs.
Couches and tables are inviting and set low to the ground.
Moroccan lighting concentrates on dim lighting created by lamps and pendants made from colored glass, cut metal, and carved wood.
Read More: 5 Indian Shows On Netflix You Will Love To Binge Watch.