When you talk about kitchen decor, it can never be complete without having great tiles. Unlike the wall tiles, which can be worked on easily, the floor tiles are very important for setting the kitchen ambiance and also the safety norms for the kitchen.
Vinyl Flooring:
Vinyl flooring is resilient flooring, which comes in various styles and colors. These come in tiles or sheets for those on a budget. The flooring is durable, hard-wearing and easy to install. Vinyl is softer and warmer than its counterparts ceramic and stone tiles. And, the super great thing about the thing is that it is very easy to clean. When you are looking for buying a vinyl sheet. Look for a vinyl sheet, which has a thickness of more than 3.5mm upwards. The cheap sheet vinyl is almost 1mm thick.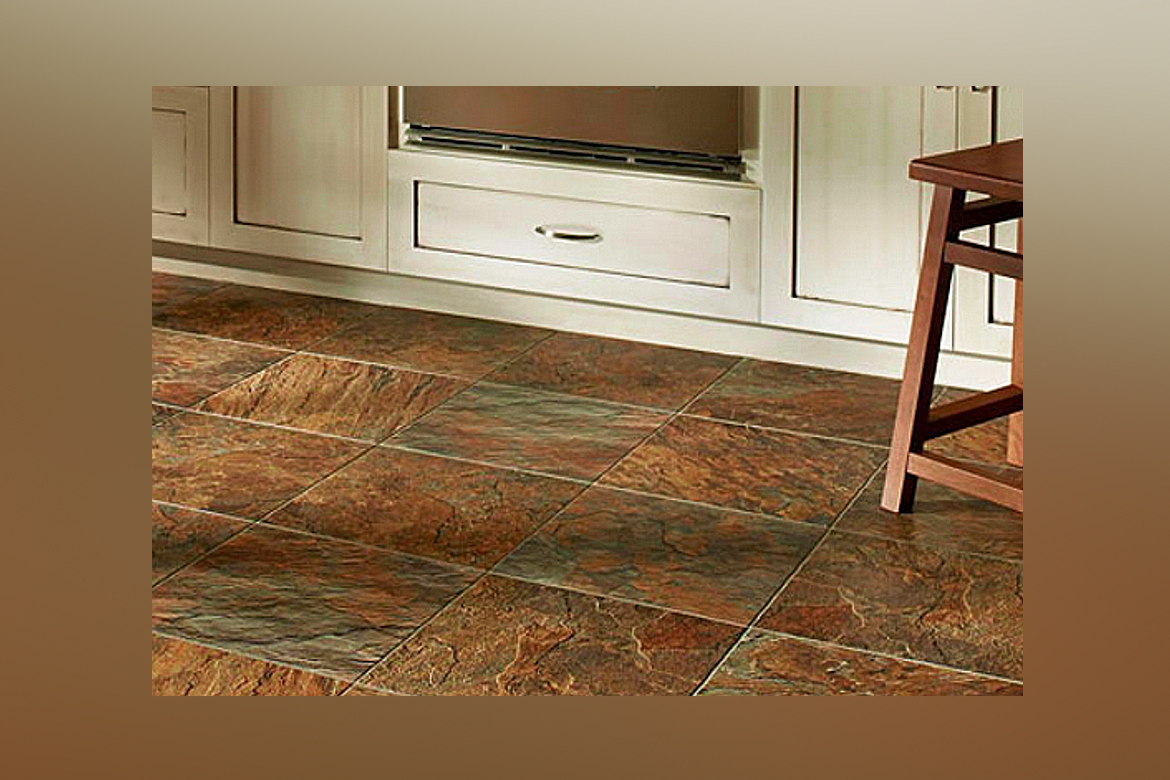 Ceramic Tile:
Tile is an excellent choice for heavy traffic areas like the kitchen. Tile is both a durable and cheap choice. It is available in different shades and styles. The main reason for being popular is that it has resistance to water, stains, and humidity. The glazed ceramic tiles are more resistant to water than their counterparts. They are extremely durable and sustain accidents like dropping off a pan or cooker on the floor would not damage the ceramic floor. If some of the tiles get damaged it can be easily replaced without replacing the entire floor. Ceramic tile is also notable for its good looks. Although, it's hard and not very comfortable flooring. So, if you stand for very long then you are bound to get tired. It's not always a smart option for upper-story kitchens as the ceramic tiles are heavy.
Granite:
The classic granite tiles are known to be an all-time favorite. They work best with a place that has a lot of spills. Granite is known to be hard-wearing, durable and stain-resistant. It is easy to clean and perfect for family homes. It is even a better option for homeowners who have a granite slab for their kitchen counters. The granite looks great if maintained properly for a long time. It's a good choice for high-traffic kitchens that get a lot of regular wear and tear. But, avoid using it in houses with children and senior people as when polished it tends to become slippery.
Read More: How To Prepare For Your Honeymoon