Coconut oil can be termed as a miracle oil. Coconut oil has a plethora of benefits from skin care, hair care, good health, digestion and much more. Coconut oil is not only organic natural superfood. It is a powerhouse of fatty acids that are essential for the human body. These fatty acids offer good skin, hair care, help lose weight, live longer and much more. So, in short, it offers health and beauty benefits. Well, there is an endless list of benefits that coconut oil can offer. In this article, we will focus on the 10 best ways to use coconut oil.
List of 10 Best Ways of using coconut oil:
Coconut Oil for deep conditioning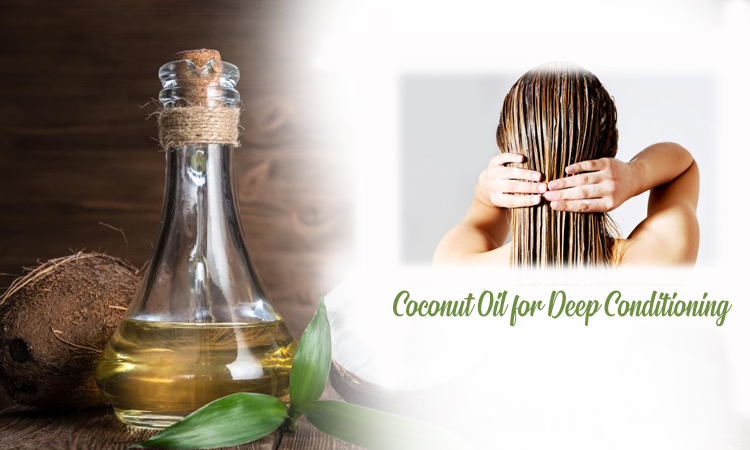 Coconut oil is great for deep conditioning as it contains medium-chain fatty acids. The coconut oil penetrates the scalp faster than any other oil. Warm coconut oil, so that it is completely melted. Apply generously and massage it on the hair. Use a comb to detangle the tresses. After application, wrap up the towel or shower cap around your head and leave the oil for at least an hour. Use shampoo to remove the oil. This treatment offers deep conditioning that helps in nourishing the hair, removing dryness of hair and dealing with split ends. In short, it's great for hair care.
Coconut for Detangling Hair:
If you have long or frizzy hair, dealing with tangles may be a tedious task. But here comes the coconut oil to the rescue. Warm a little coconut oil and apply it to your ends. Start by brushing the ends with a wide comb. Slowly move upwards towards the roots. Let the oil soak in, no need to wash.
Coconut oil as a makeup remover:
Coconut oil can do away with makeup without scratching your skin. All you need is to rub some coconut oil on a cotton pad and gently remove the heavy eye makeup. This even easier than struggling to do away with water every day. Once you are done wash your face with lukewarm water.
Coconut Oil for Scrubbing: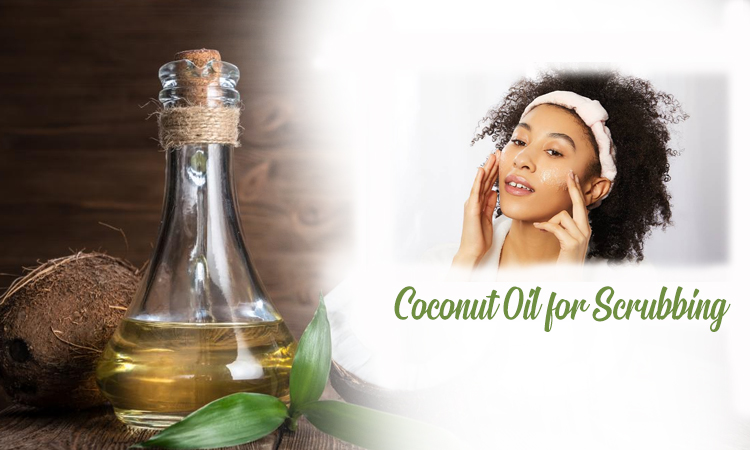 Coconut oil can be used for scrubbing as well. For making your own DIY scrub all you need is some sugar. Mix a tablespoon of coconut oil with a tablespoon of sugar. The ratio should be 1:1. And you got a great scrubber ready. If you don't have, sugar handy try grounded coffee or sea salt as well.
Coconut Oil for Dandruff:
Coconut oil is blessed with antifungal and bacterial properties. When it is combined with lemon, it becomes an excellent dandruff remover. Coconut oil nourishes the dry and irritated skin that causes dandruff, while lemon reduces the issue of flaking.
Coconut Oil for removing lice:
We had to list this one in our list of 10 best ways to use coconut oil. As having lice is a nightmare. But like we said coconut oil has endless benefits. This is one of those as well. All you need is to mix 3 tsp of coconut oil with 1 tsp of tea tree oil and apply it onto the scalp. The coconut oil gets easily absorbed in the scalp, while the tea tree oil kills the lice. The coconut oil prevents their eggs from getting attached to your hair.
Coconut oil for Healthy Gums: Out of the 10 best ways to use coconut oil, this is the most unusual one. Have you ever thought that coconut oil can give you healthy teeth? Coconut oil is capable of tackling both bacteria and fungus. So, if we gargle with coconut oil for at least 15 minutes. It will help us clear the germs from the mouth and offer healthier gums.
Coconut Oil for Nose Bleeds: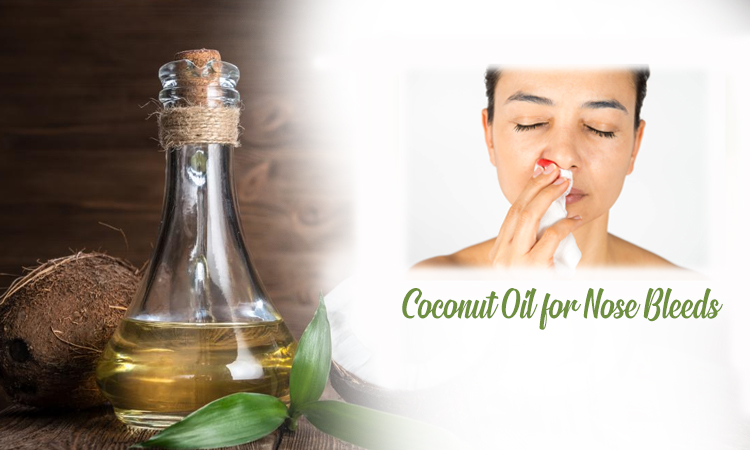 Dry climate can make your nose dry and itchy, which can result in nose bleeding and itching. To deal with this issue, all one needs to do is to moisturize each nostril using a drop of organic virgin coconut oil to stop those nosebleeds from happening.
Coconut Oil for Mosquito Repellents:
All of us hate mosquitoes. Well, if you hate mosquitoes and chemicals. You can make a DIY repellent using coconut oil. All you need is to combine coconut oil with bug repellant essential oils like citronella or lavender in a ratio of 1:1. Keep this mixture in an empty bottle spray or apply as needed.
Coconut Oil for Shaving: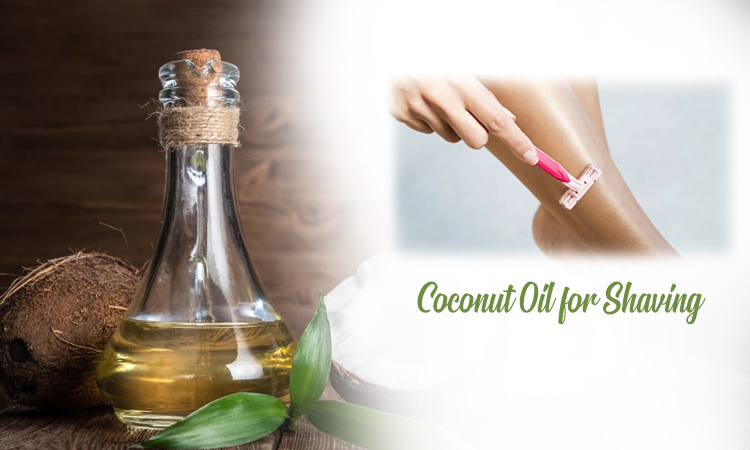 Why choose for chemical based shaving creams, when we can make one at our own. To make your own shaving cream use coconut oil and shea butter. Take a block of shea butter and grate until you get 3/4 of a cup. Now, 1/4 of a cup of witch hazel and 2 tsp of coconut oil. Bring all these ingredients to boil. Once the mixture melts, add a ¼ cup of aloe vera gel to it for its healing properties. And you can enjoy a smooth and nourishing shave using this DIY shaving cream.
These are only 10 best ways to use coconut oil. If you ask us, there are endless ways to use coconut oil. If you know some more to share with us.
Read More: List of Hair Care Essentials